The Works (4 Publication Bundle)
Our best value! Subscribe to all (4) of our popular publications at a special value price.
Includes the following:
Monthly Greysheet
Monthly Greensheet
Quarterly CPG® Coin & Currency Market Review
Quarterly CAC Rare Coin Market Review
Online pricing
Upgrade your shipping:

First-class Domestic Shipping: +$36/yr.
International Shipping: +$149/yr.
Cancellation policy: Prepaid subscriptions are non-refundable. In special circumstances we can work with subscribers to pause subscriptions to be continued at a future date.

Subscription Orders (32 Issues per year total)
Subscription
PDF
Download
Mailed
Magazine

Both
1 Year (standard-class mail)
$290
$340
$465
1 Year (first-class mail)
$290
$486
$614
1 Year (international address)
$290
$577
$727
Subscribe
Subscribe
Subscribe
Single-Issue Orders(4 current issues)
Single Issue
Mailed
Magazine
4-Issue Bundle (current issues)
$60
Buy Now
Single-issue orders will be shipped within (2) business days via USPS first-class mail.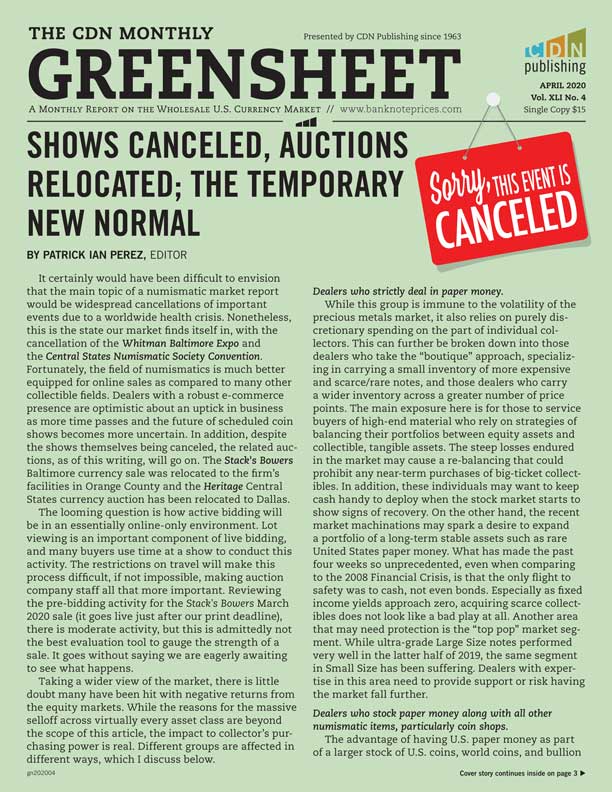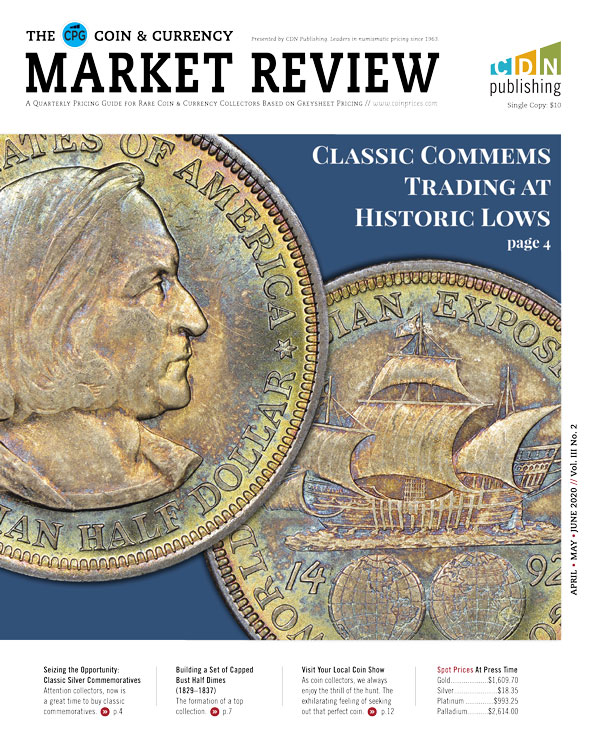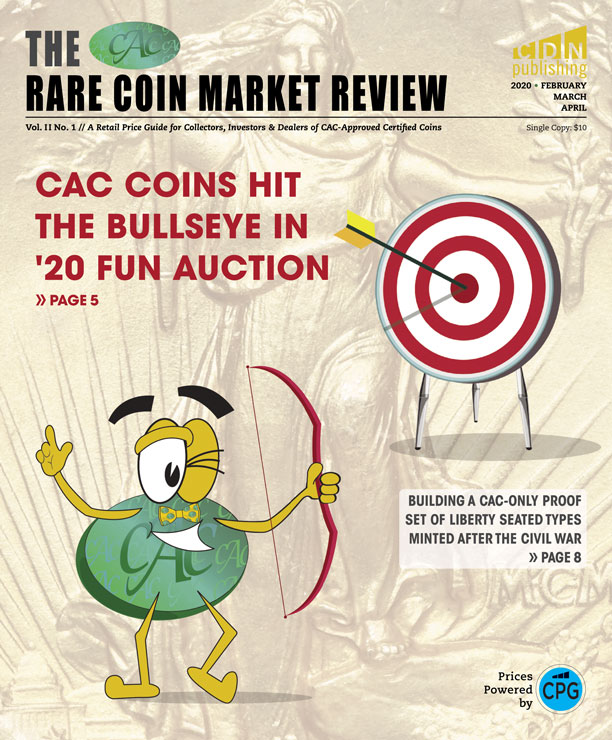 The different CDN publications [video]