2018 Summer FUN Show in Florida Boasts Strong Attendance, $5+ Million Auction Sales
CDN Publishing · Jul 18, 2018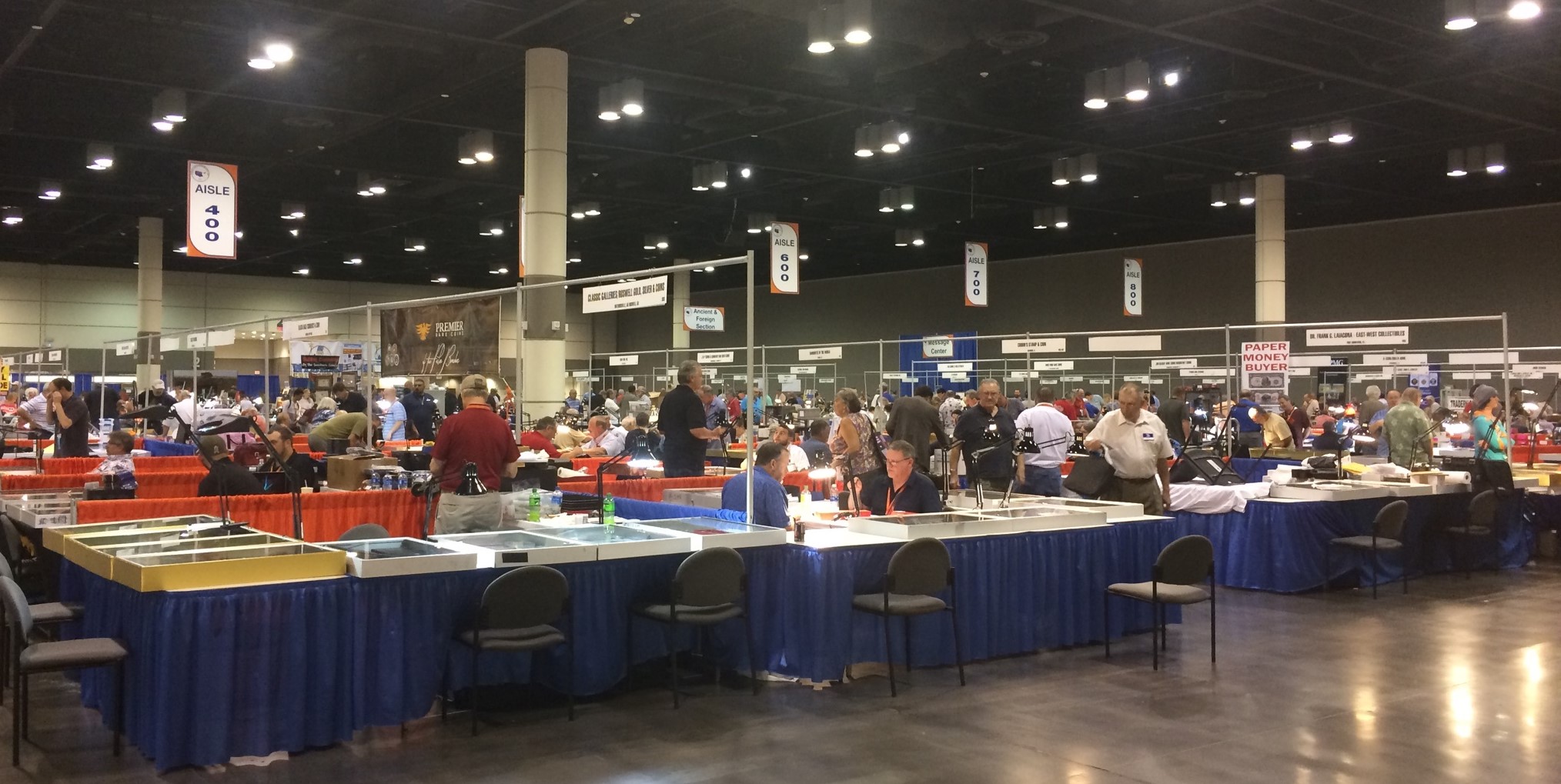 By Joshua McMorrow-Hernandez, Editor
The 2018 Summer FUN show, hosted by the Florida United Numismatists at the Orange County Convention Center in Orlando, made a strong showing, especially considering weaker results from other summertime coin shows around the United States. The 12th Annual 2018 Summer FUN show was held July 12-14 and boasted 182 dealer booths, including the United States Mint, all of the major grading services, Wizard Coin Supply, and a wide array of other exhibitors.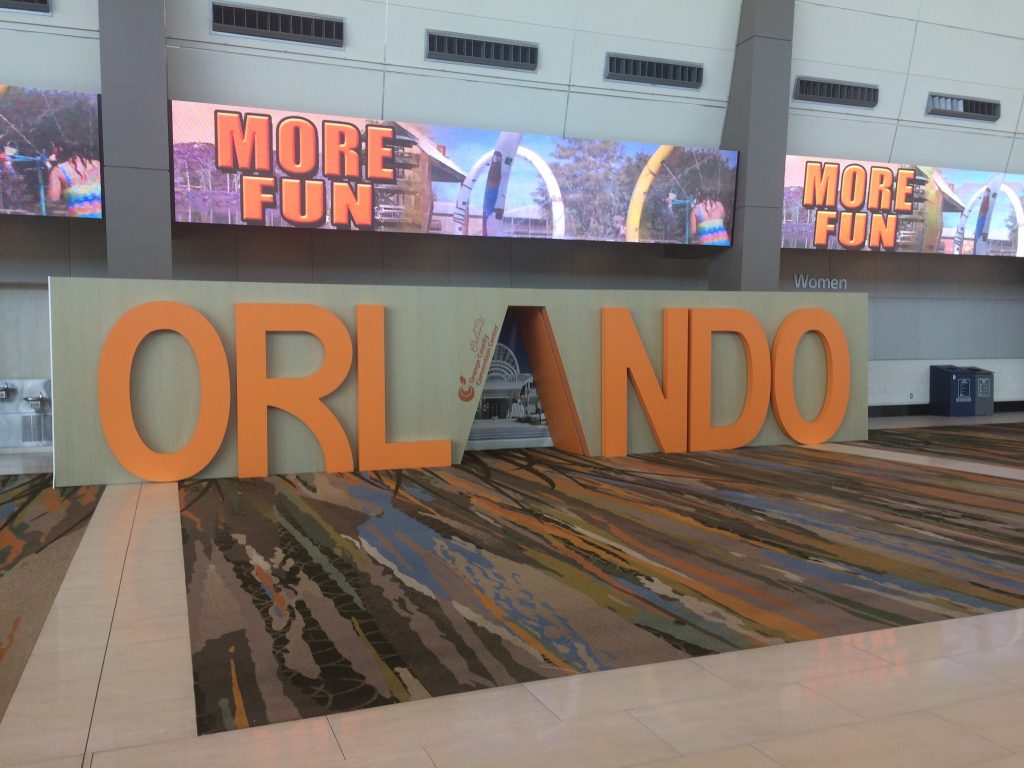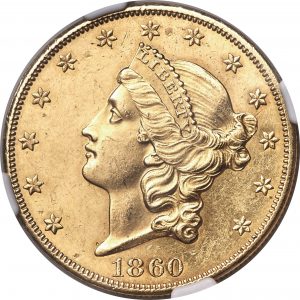 Heritage Auctions headlined the Summer FUN show with its Signature Auction event. Leading all lots was the finest-certified 1860-O Liberty Head double eagle (right), graded MS61 by Numismatic Guaranty Corporation (NGC) and taking $168,000 (including 20% buyer's premium).
Other highlights at the Heritage Signature auction was a 1924-S MS65 Saint-Gaudens double eagle certified by Professional Coin Grading Service (PCGS) that sold for $90,000. The 1895 Morgan dollar, a proof-only Philadelphia issue, made a few appearances at the Heritage event in Orlando, with the most-expensive example of these an NGC PR65 Cameo specimen that commanded a whopping $78,000. Among other top lots were the 1915-S $50 Panama-Pacific Octagonal graded MS62 by PCGS that realized $75,000, a 1920-S MS62 $10 eagle that also went for $75,000, and an 1856 PR65 Flying Eagle cent that traded for $28,800.
While the auction itself was a major destination for show attendees, there was plenty of other action on the bourse floor. A line formed throughout each of the public-attendance days at the Piedmont Gold Panners booth, where guests could pan for gold — for free. Piedmont's gold-panning booth has become a fixture at both FUN's summer and winter shows and is one of the most popular attractions on the bourse for folks of all ages. Also luring a stream of guests was the educational exhibit, which featured dozens of informative and creative displays spanning the gamut of numismatics.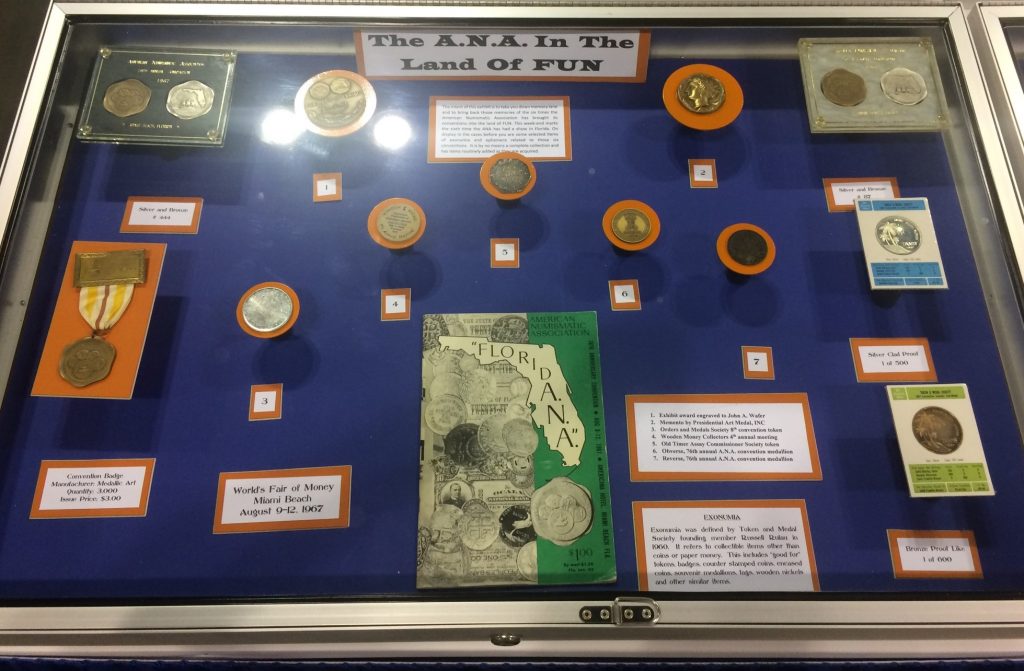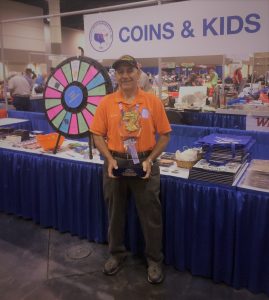 Another hit at the Summer FUN show was the Coins & Kids booth, which welcomed about 150 children and served as one of the major draws for young numismatists — "YNs" for short! The Coins & Kids section, a beloved FUN tradition, was staffed by several volunteers who worked under the caring guidance of Tony Bonaro (right), a longtime FUN Board member. He was the recipient of the FUN Presidential Award, which was presented to him by FUN President Randy Campbell; also receiving Presidential Awards were FUN Board members Ed Abbott and Nancy Casey.
Many issues of Monthly Greysheet were seen in use by coin dealers around the bourse who needed the latest wholesale trading data, while a bevy of attendees were toting around and referring to the CPG Coin & Currency Market Review for retail pricing insight. In brief interviews with several of the dealers on the bourse, the overall mood at the show was optimistic, with a few coin dealers representing various areas of the market proudly reporting "very good" results at the show. In all, public attendance reached 2,600, not counting coin dealers with tables, early bird arrivals, or staff.
Show Coordinator Cindy Wibker says the Summer FUN convention was an all-around success. "From the show management standpoint, everything ran smoothly," she reports. "When we arrived at the convention site we had five unsold table spaces, and by Thursday afternoon all five had sold with walk-in dealers, so we had a packed room. I talked to 10-12 dealers on Saturday, and all had a great show except one, who said it was so-so and that was because of the stock he brought with him," she reports.
The 64th Annual FUN Convention will be January 10-13, 2019 in Orlando, in Halls WA1 & WA2, on the other end of the building from Summer FUN, next to the Rosen Center. The 13th Annual Summer FUN will be July 11-13, 2019 in Hall WE1, where it was this year. This is next to the Rosen Plaza.
Spot Prices
Gold:
1560.44 0.34
Silver:
$18.05 0.02
Platinum:
$1024.77 5.28