CDN Publishing Subscribers Enjoy A Wealth Of Benefits
CDN Publishing · May 29, 2019

Featured
Announcements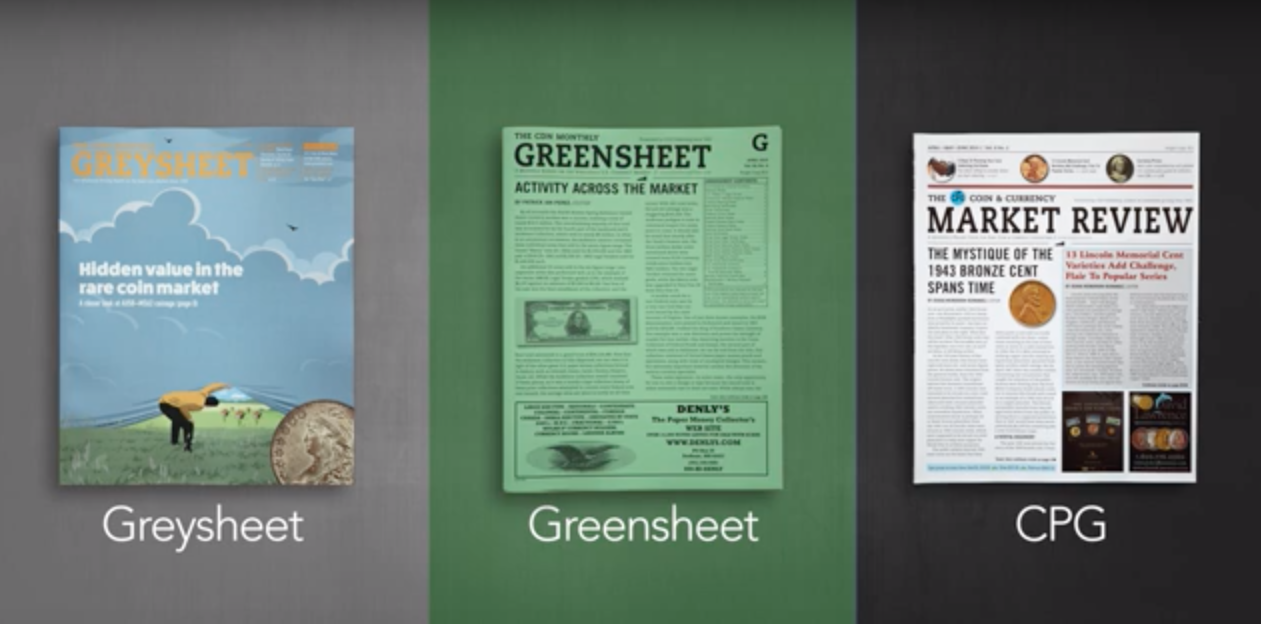 By Joshua McMorrow-Hernandez, Editor 
Do you know what a subscription to the CDN Publishing family of pricing resources provides you? Well, if you don't then it's time for a refresher course on the wealth of benefits you'll enjoy when you become a subscriber. At CDN Publishing, we offer three invaluable pricing guides designed for coin dealers, currency dealers, and numismatists who buy and collect coins and currency.
These guides are well respected throughout the numismatic industry and include:
The Monthly Greysheet — Since 1963, thousands of coin dealers have used Greysheet bids for trading US coins of virtually all kinds, including Colonials, early American copper, silver and gold type, moderns, commemorative coins, bullion, proof and mint sets, and so much more. You'll get 12 new issued of The Monthly Greysheet with each annual subscription.
The Greensheet — Introduced in 1980, Greensheet is among the most trusted guides in the currency industry for wholesale pricing of all kinds of US paper money, including Fractionals, small- and large-size silver and gold certificates, Federal Reserve Notes, Emergency Notes, and many others. You'll receive 12 issues of The Greensheet with each yearly subscription.
The CPG Coin & Currency Market Review — Our latest publication debuted in 2018 and offers retail (or "ask") pricing for thousands of US coins and paper currency issues. This guide is essential for both dealers and collectors who need to know the current retail prices for a wide array of commonly traded US numismatic material. A quarterly price guide, the CPG Guide is published four times each year.
And, with every paid subscription to The Monthly Greysheet or The Monthly Greensheet you'll receive free access to wholesale pricing on our website and via our handy smartphone app. So whether you're at the shop, on the bourse, or on the go, you'll have all the pricing you need just a click away! For more information about our pricing guides or to subscribe, please call 757-656-1055 or drop a line at cdn@greysheet.com.
Spot Prices
Gold:
1558.19 0.13
Silver:
$17.74 0.08
Platinum:
$1010.85 2.62