Dealer Larry Shepherd Shares Why He Loves Coin Collecting
By Joshua McMorrow-Hernandez, Editor  Coin dealer Larry Shepherd has been in the hobby for more than five decades, yet he still counts many reasons why the hobby is as
CDN Publishing · Nov 28, 2018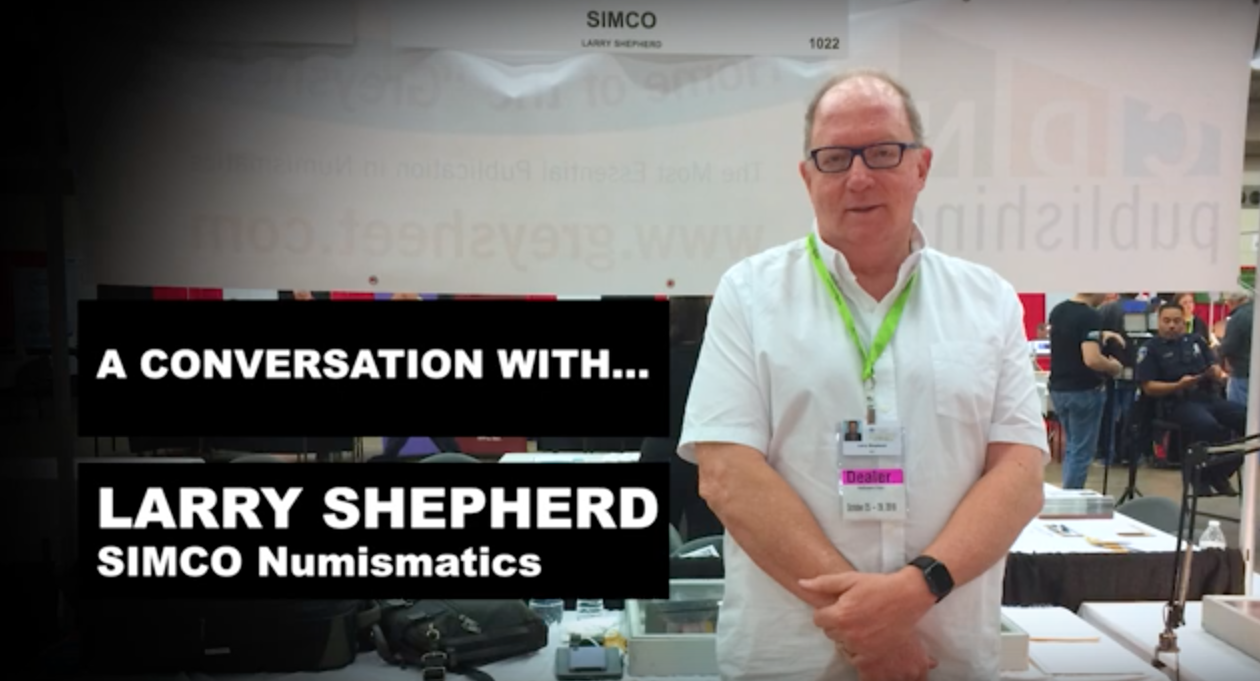 By Joshua McMorrow-Hernandez, Editor 
Coin dealer Larry Shepherd has been in the hobby for more than five decades, yet he still counts many reasons why the hobby is as fresh and exciting to him as it was 30 or 40 years ago. We at CDN wanted to find out how Shepherd has turned what was once "just" a hobby for him into a successful business that allowed him to handle some of the most valuable coins known. We caught up with Shepherd at the Winter 2018 Baltimore Whitman Expo coin show, where he was holding court with a wide variety of beautiful proof Indian cents and other classic United States coins.
He told us he started collecting coins when he was 10 years old. "I lived next door to a grocery store, and the grocer was kind enough to pull out of his cash box the Standing Liberty quarters, Buffalo nickels, Mercury dimes, and that was good start. I got involved because someone gave me a two- or three-year-old Red Book [A Guide Book of United States Coins, by R.S. Yeoman], and I studied through that book – I saw photos of coins that I didn't know existed, read up on mintages. The coin that always fascinated me was the 1804 silver dollar. I couldn't imagine a coin that in the 1950s sold for $28,000 – that seemed like $28 million to me when I was a kid. I'd fantasize about how cool it would be to hold one or own one."
Shepherd also shares with us a wild encounter with one of his most beloved coins – one he dreamed about owning his whole life. And he sheds some light on something he calls "the life cycle of advanced coin collectors." He explains, "many people started out like I did, looking for the silver coins or wheat pennies like I did when I was a kid." He tells us what happens next, as well as how and why coin collectors often return to the hobby later in life. All of this and much more in our special six-minute interview with Larry Shepherd!
Leave a comment
Please sign in or register to leave a comment.
Your identity will be restricted to first name/last initial, or a user ID you create.
Register
Spot Prices
Gold:
1580.75 61.50
Silver:
$16.62 1.10
Platinum:
$860.15 41.70