Major Coin Shows, Auctions Heat Up In Summer 2019
By Joshua McMorrow-Hernandez, Editor  With the passage of Memorial Day weekend, we officially enter the summer — even if the climatologists say it won't sta
CDN Publishing · May 28, 2019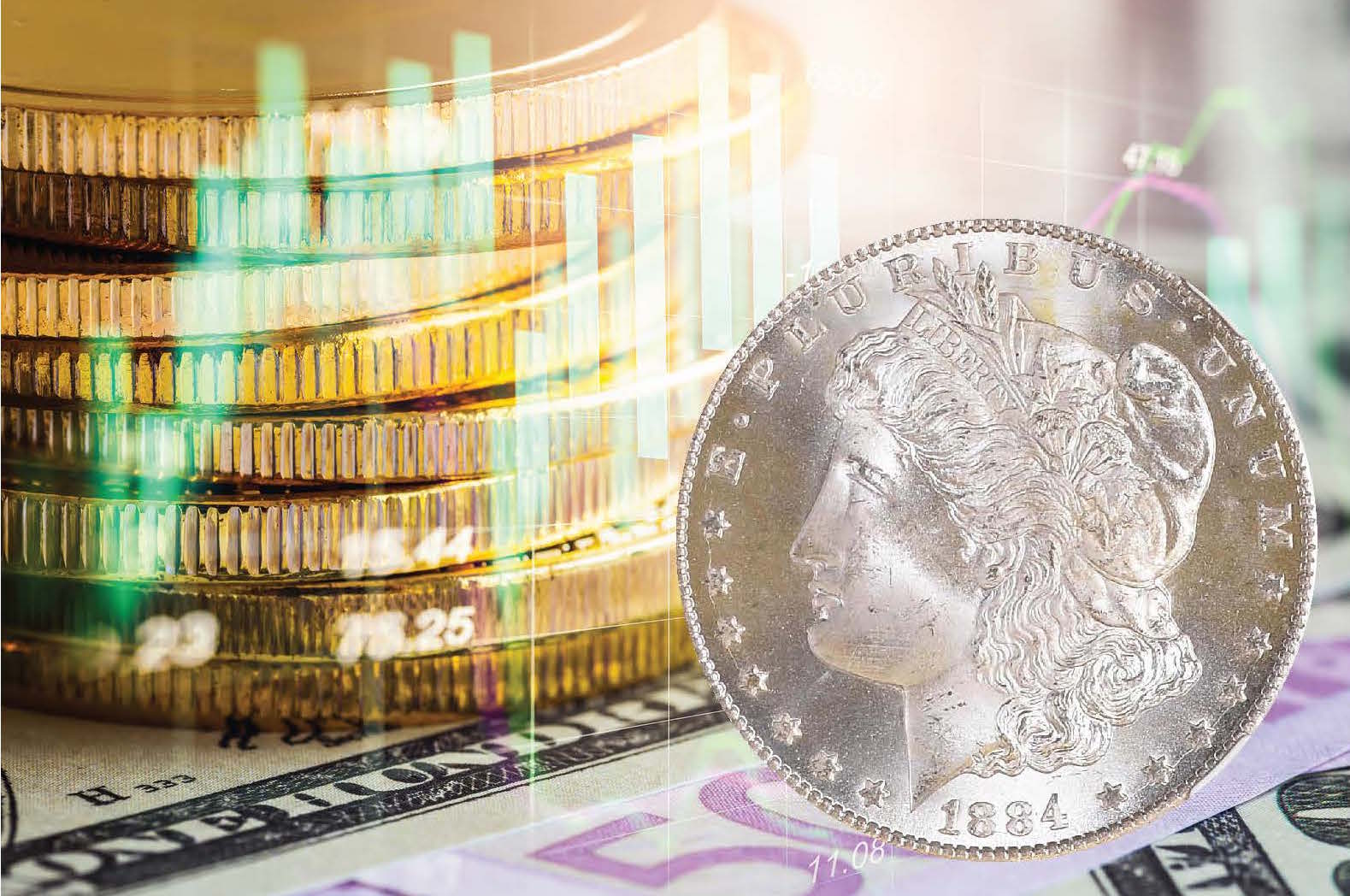 By Joshua McMorrow-Hernandez, Editor 
With the passage of Memorial Day weekend, we officially enter the summer — even if the
climatologists say it won't start until the summer solstice on June 21. And, let's face it, for most of us the weather is already heating up with summery vigor; we on the East Seaboard have already faced a slew of 90s over the long holiday weekend, and that can only mean we're gearing up for what should be a frenzied summer trading period.
We kick off the summer with the Long Beach Expo on June 6-8, 2019. We've got the Goldberg Pre-Long Beach Auction (June 2-5) and one piece that's already caught my eye is the unique 1959-D Lincoln cent with wheat ears reverse. This amazing mule is graded MS60+ Brown and has a pre-show estimate at $50,000. Note this very rare and expensive coin is not listed with designations from any of the major grading companies. That's because this coin has a rather ambivalent origin, with the government proclaiming it is a genuine coin, yet the numismatic industry is collectively unable to confirm that the US Mint actually struck this coin. What's for sure is that this piece has puzzled the numismatic industry since it was first reported in the mid 1980s and that the person willing to bid big bucks on this coin will at the very least have one storied conversation piece on his or her hands!
This will be followed up by the major Heritage Auctions event that headlines the show. Among the featured items are a Justh & Hunter MS gold ingot weighing an incredible 266.97 ounces, a 1909-S VDB PCGS MS67RD Lincoln cent, 1837 No Stars Large Date NGC PR66 Seated Liberty dime, and 1797/5 15 Stars $5 $5 large eagle graded PCGS MS61.
Looking further ahead we have the Summer FUN show in Orlando, Florida, from July 11-13. As with Long Beach, FUN shows are also anchored by Heritage Auctions, and they always have a wonderful multi-million dollar event to headline these popular summer Florida coin shows. Among the early highlights are a 1785 Nova Constellatio Copper Pointed Rays Large Date graded NGC MS63BN, a colorful rainbow-toned 1881-S 1881-S PCGS/CAC MS67 Morgan dollar, and an 1804 $5 Large Over Small 8 graded PCGS/CAC MS63.
Then comes August, and with it one of the landmark shows of the year: the ANA World's Fair of Money. It will be held in Rosemont, IL, near Chicago, August 13-17. The Heritage event will feature an astounding array of items for all types of collectors. Among the early features are an incredible 1652 Noe-1 Pine Tree Shilling graded AU55 and exhibiting hints of rainbow toning, an 1857-S PCGS MS65 $20 Spiked Shield variety from the wreckage of the famed S.S. Central America, and a unique World's Columbian Exposition presentation set with letter of provenance.
Of course, as the summer really gets going and the auction action heats up, we at CDN Publishing will be tracking the highlights from each of these sales and reporting on the most interesting and significant news. Until then, stay tuned, and may your summer bring many warm returns!
Leave a comment
Please sign in or register to leave a comment.
Your identity will be restricted to first name/last initial, or a user ID you create.
Register
Spot Prices
Gold:
1613.32 28.93
Silver:
$16.79 0.93
Platinum:
$861.01 40.84