New 2018 Silver Reverse Proof Set Surpasses 114,000 in First-Day Sales
CDN Publishing · Jul 24, 2018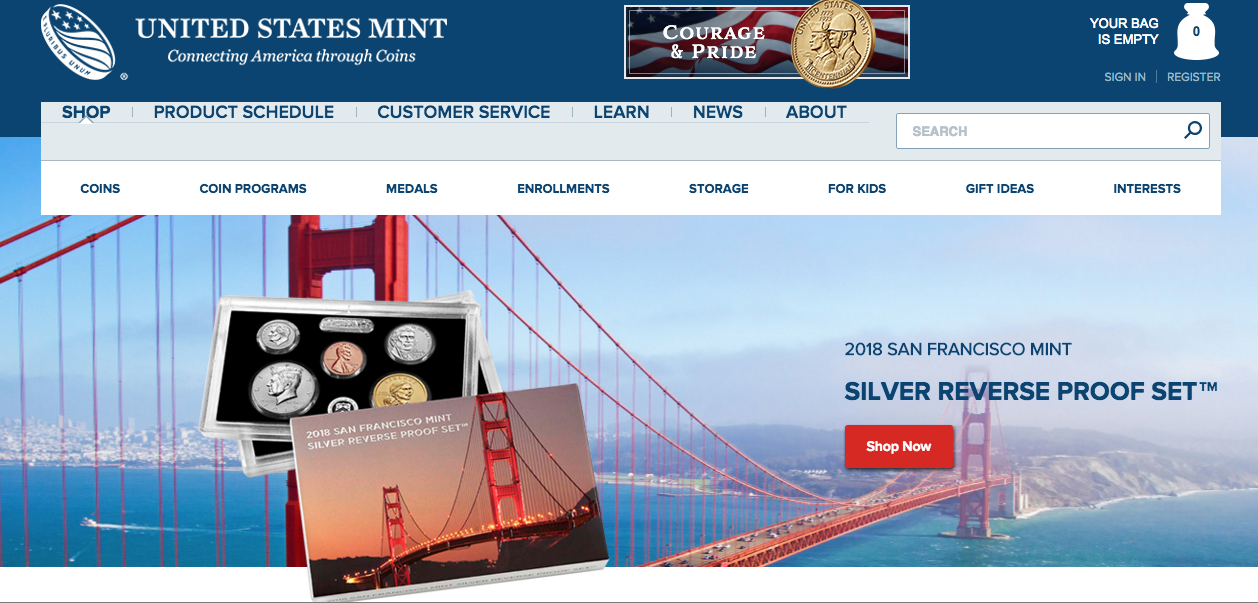 By Joshua McMorrow-Hernandez
The 2018 San Francisco Mint 2018 Silver Reverse Proof Set was released by the United States Mint yesterday at noon Eastern Time and, according to the US Mint, notched a first-day sales total of 114,108 sets sold. This is impressive, as this figure represents nearly 60 percent of the product's maximum mintage of 200,000 sets. There were certainly expectations from the US Mint that the set would sell briskly, as first-day order limits were placed at just 10 per household across all sales channels, including bulk sales.
This special 2018 reverse proof set was issued to honor the 50th anniversary of the first San Francisco proof sets, which were issued in 1968. This proof set features seven coins made in a 90% silver composition and contains a total of 1.338 troy ounces of silver.
Reverse proof coins are struck in a fashion similar to regular proof coins, with one major exception. The fields are frosted and the devices exhibit mirror-like surfaces – the opposite of most proof coins, which feature frosted devices and mirrored fields. This set is unquestionably one of the most visually stunning releases from the US Mint this year and is sure to become an important collectible item for modern coin enthusiasts or those who are assembling series collections of one or more of the coins contained within the proof set.
The 2018 silver reverse proof set includes 10 coins, including all five 2018 America the Beautiful Quarters. The 10 coins in the reverse proof set include:
2018-S Lincoln cent
2018-S Jefferson nickel
2018-S Roosevelt dime
2018-S Pictured Rocks National Lakeshore (Michigan) quarter
2018-S Apostle Islands National Lakeshore (Wisconsin) quarter
2018-S Voyageurs National Park (Minnesota) quarter
2018-S Cumberland Island National Seashore (Georgia) quarter
2018-S Block Island National Wildlife Refuge (Rhode Island) quarter
2018-S Kennedy half dollar
2018-S Native American dollar

Each coin carries an "S" mintmark signifying its striking at the San Francisco Mint, and the proof set comes with a certificate of authenticity. The 2018 San Francisco Mint 2018 Silver Reverse Proof Set is available for $54.95. 2018 silver reverse proof sets can be ordered directly from the United States Mint website or by calling 1-800-USA MINT (872-6468).
Spot Prices
Gold:
1555.32 3.00
Silver:
$17.66 0.16
Platinum:
$1004.06 9.41