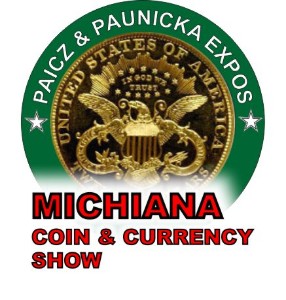 Michiana Coin & Currency Show
This show brings to the collectors of Northern Indiana and SouthWest Michigan a wide variety of Numismatics from the best dealers that are well known in that market and Chicagoland. Banking, ATM and food services in the area. Show hours are 9am to 3pm Eastern Time Zone.
For a map go to michianacoinshow.com to download a copy
For dealer contract fo to www.michianacoinshow.com to downloan a copy.
Location
Comfort Suites - University Area
52932 US933 North
South Bend , IN 46637
Event Hours
9:00am-3:00pm Central
Contact
Jim Paicz - Jeff Paunicka
708-670-3469 574-315-0238