Event has been cancelled.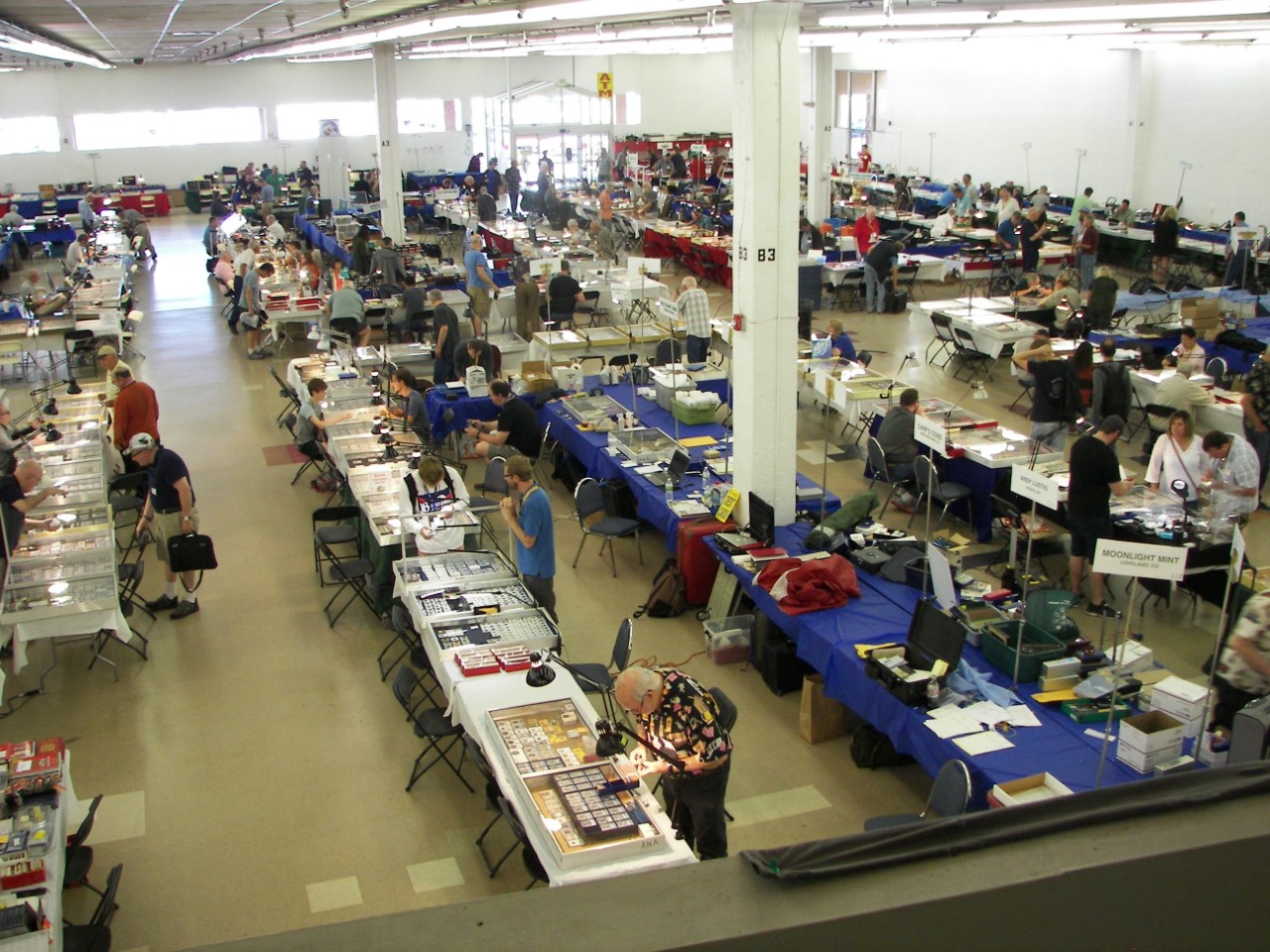 In Association With The Colorado Springs Coin Club and The Colorado Springs Numismatic Society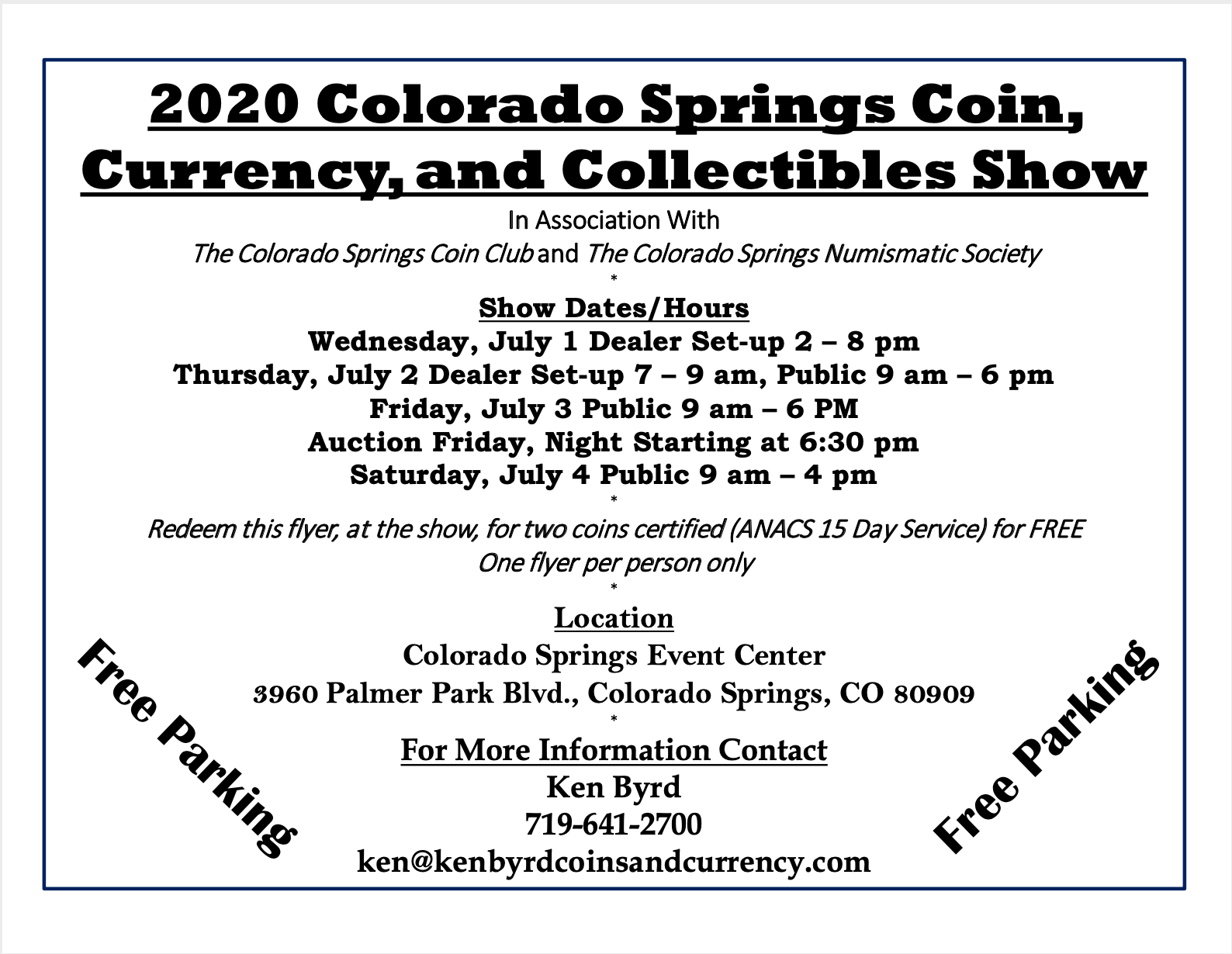 ---
COVID-19 Update: I hope everyone is staying healthy and safe during this difficult time. As of now the 2020 Colorado Springs Coin, Currency, and Collectibles Show, July 1 -4, is a "GO". My plan is to make a final "GO" / "No-GO" decision on the show in mid-June unless our Government (National, State, or Local) makes that decision earlier. Please continue to check the Website for any updates. Thank you for continued support.
Wed, 1 July 2020
Show Security starts at 1:30 PM
Dealer Set-up: 2 - 8 PM—
Early Bird / Summer Seminar Attendee: 4 - 8 PM
Thurs, 2 July 2020
Dealer Set-up, Early Bird / Summer Seminar Attendee: 7 AM - 6 PM—
Public: 9 AM - 6 PM
Fri, 3 July 2020
Dealer Set-up and Early Bird / Summer Seminar Attendee: 7:00 AM - 6:00 PM
Public: 9:00 AM - 6:00 PM
Sat, 22 June
Dealer Set-up and Early Bird / Summer Seminar Attendee : 8:00 AM - 4:00 PM
Public: 9:00 AM - 4:00 PM (one-way traffic starts at 3:30 PM)
Show Security ends at 5:30PM
Over 200 tables
Free Parking

Buy - Sell - Trade
Gold and Silver Bullion - Paper Money - Banknotes - Jewelry
Books and Supplies - Tokens and Medals - U.S. and World Coins - Gold Panning Lessons
Location
Colorado Springs Event Center
3960 Palmer Park Blvd
Colorado Springs , CO 80909
Event Hours
Thur-Fri: 9:00am-6:00pm . Sat: 9:00am-4:00pm