Palladium:

$1,882.00
$1.62
Bitcoin:

$19,306.44
$29.81
Ethereum:

$1,056.22
$5.93
Lincoln Cents: Looking Beyond the 1909-S V.D.B. to Find True Rarity
Chris Maisano takes a deeper dive into the Lincoln cent series to identify value and rarity on coins other than the 1909-S VDB.
Before looking beyond key dates to find the true rarities in the Lincoln Cent series, it is worth the time to reflect upon its rich and glorious history. From the time coins were first minted in the United States, Lady Liberty was the only persona depicted on circulated coinage until the arrival of the Lincoln Cent, which went on to become the longest running series in American numismatic history. This concept of having an actual person on United States currency was considered completely inappropriate and undignified at the time. That school of thought clearly changed, as today, all American currency displays a person of great importance to our nation. The man who spearheaded the initiative of having the face of a U.S. president appear on an entire numismatic series was none other than Theodore Roosevelt. He felt that European coinage was superior to that of the United States in both design and significance. Therefore, he went on to contact the illustrious sculptor, Augustus Saint-Gaudens, to undertake a complete overhaul of the American Cent. Sadly, this partnership did not last long as Saint-Gaudens passed away soon after this endeavor commenced. President Roosevelt was left with the task of finding another sculptor worthy of such a paramount project. Through extensive research, the President came across a bronze plaque of President Abraham Lincoln. He found this depiction of Lincoln to be quite handsome and enormously distinguished. The plaque was created by a Lithuanian-American sculptor by the name of Victor David Brenner who is since well-known for his famous V.D.B. initials on the reverse of many of the 1909 Lincoln Cents.
Brenner had never worked with coinage before and was seen as an outsider by those who worked with him at the Mint. To make matters worse, the Chief Engraver at the time, Charles Barber, was not fond of Brenner and made no effort to conceal his dislike. Barber and Brenner had two very different perspectives with regard to the design of the Lincoln Cent. Barber was looking for a simple design that would result in a strong strike. Brenner, on the other hand, focused exclusively on beauty and design enhancement, which would make the minting process less efficient and result in a potentially weaker strike. As history reveals, Barber won this battle. This simple yet noble obverse, that we know and love, remains to this very day. The reverse was pumped out without much disagreement. Hence, in 1909, the country was elated with the release of their new one cent coin, as it depicted their beloved late President Abraham Lincoln. However, after the release, there existed one minor design detail that would create uproar throughout the country. The issue lay with Brenner who added his initials to the reverse in a way that was too bold according to the Treasury Secretary. This became a major scandal and the demand for the removal of "V.D.B." was called for immediately. Once this matter was addressed and put to rest, the Lincoln Cent would open the door for many other presidents as well as other prominent people in our nation's history, to be depicted on U.S. coinage. The success of the Lincoln Cent obverse design cannot be denied simply based on the fact that well over one hundred years have gone by and it is still going strong despite numerous reverse design changes. Without a doubt, the Lincoln Cent is woven into the fabric of our nation. Displayed below, side by side, are Brenner's original bronze plaque along with an example of the first year issue Lincoln Cent.
The 1909-S V.D.B. is nothing less than iconic in the numismatic community, whether you are a collector or dealer, and regardless of how much you have to spend. It is among the absolute greatest key dates of the 20th century and is the most popular and collectible coin in American history. There is a spot in every collection for this famous piece of Americana as it is an entity so great that it transcends its series as well as copper coinage and coin collecting itself. The coin is so desirable that every dealer wants to have it to sell and every collector wants to add at least one to whatever type of collection they may have. It fits into a Lincoln Cent set, a copper set, a set of key dates and plenty more. The list of sets that the 1909-S V.D.B. belongs in would be broad, but so is the availability of the coin. Most any coin show or coin shop you walk into has a selection of them to choose from. I do not argue the fact that this date is certainly iconic, key, famous, popular and desirable. However, the question remains…is it rare? I say no. It's not. Some may disagree with me completely; but, how can a coin be rare if you can find one or more down every aisle of any coin show? Furthermore, there are an array to choose from in multiple grades at corresponding price points. At most major shows we are fortunate to find numerous gems throughout the room to choose from. On one hand, that is a fantastic opportunity, enabling potential buyers to compare surface qualities of the same grade and to make a deal on a coin that is the highest end example of the assigned grade, for example one bearing a CAC sticker. On the other hand, that simply makes 1909-S V.D.B's not rare. It is truly the "most common" rare coin in all of numismatics. Let's delve deeper into the Lincoln Cent Series and find some true rarity. I'm talking about coins that are underrated and do not receive the attention they deserve. These are issues that are for the Lincoln Cent enthusiast, and really any numismatist, that finds value and enjoyment in underrated dates. These dates will not include other well-known key issues such as the 1914-D and 1922 no D since they are clearly not underrated as their scarcity and value are extremely familiar among collectors. All of the following dates have far lower survival estimates and population reports than the 1909-S V.D.B in high Mint State grades. One disclaimer is that the 1909-S V.D.B is still king among circulated grades.


1912-S Lincoln Cent
The strike for this issue is slightly above average, although it is not at the level of the early Philadelphia Mints as it lacks in some of the finest details. This date is not hard to find below Choice Uncirculated grades, but at that level and Gem, it is quite rare. In fact, red gems garner thousands at auction. Total CAC population for Red coins: 29
1913-S Lincoln Cent
The strike for this issue is slightly above average (like the 1912-S), although it is not at the level of the early P-Mints as it lacks in some of the finest details. This date is a bit scarce in lower Mint State grades, but in gem grades, especially with red color, is one of the rarest issues in the series. Red gems garner thousands to tens of thousands at auction. 
1914-S Lincoln Cent
Overshadowed by its Denver minted counterpart, this date is actually the absolute rarest in the entire series out of San Francisco, in red gem condition. It is actually tougher to locate in these high grades than the 1914-D. Strike is not a problem for this date. Although spotting can become an issue. Rare in all red Mint State grades with the finest gems selling at auction well into the five figures.
1915-S Lincoln Cent
The 15-S is second to the 14-S in terms of rarity in red gem condition. The strike and surface quality of this issue is right on par with the rest of the teen date Lincoln Cents. This date is a bit scarce in lower Mint State grades but in gem grades, especially with red color, is one of the rarest issues in the series. Red gems garner thousands to tens of thousands at auction.
1916-D Lincoln Cent
This issue begins the long line of weakness among Denver minted Lincoln Cents. The strike is not terrible but compared to other mints the negative difference is clear. The rarity of this date is moderate but some of the nicest red gems still hold extraordinary value as most sell for thousands. The few finest MS67's have brought as high as $50,000 at recent auctions.
1916-S Lincoln Cent
This S-Mint is far more underrated and out of the spotlight as compared to the earlier Lincolns from San Francisco. The strike is also weaker than prior years making it difficult to find crisp, clear gem examples. Very few red gems even exist and sell regularly at auction for thousands of dollars.
1917-D Lincoln Cent
Calling this issue weak and fading would be an understatement as all fine details in the devices become very mushy and blended together. This date and many Denver Mints that follow succumb to weak strikes making well-struck red gems quite rare as they garner premiums. 
1917-S Lincoln Cent
This Lincoln Cent out of San Francisco is the first S-Mint in the series to offer weakly struck surfaces. Premium examples of this date are few and far between making the finest of pieces quite underrated and undervalued compared to earlier issues. This 1917-S deserves much attention at auction when found with a fairly strong strike.
1918-D Lincoln Cent
Even worse than the prior 1917-D as this date is as weak as it comes along with unattractive toning and spotting being issues as well. Any average strike or even decent eye appeal for this 1918-D is rare and should easily bring auction numbers that are well into the five-figures.
1918-S Lincoln Cent
Rarer than the aforementioned 1917-S and with not as weak of a strike. Premium examples of this date are few and far between making the finest of pieces quite underrated and undervalued compared to earlier issues. This 1918-S deserves much attention at auction when found with a fairly strong strike.
1919-S Lincoln Cent
Overlooked because of its massive mintage, this issue is far more scarce than one would think as Mint State grades and especially gems are very rare. This date as a whole must have seen plenty of wear throughout the century as red gems exist in such small amounts. Red MS65's and 66's bring auction sales in the thousands and even tens of thousands.
1920-S Lincoln Cent
The 1920-S is extraordinarily rare in the finest of grades with red color. Population reports find totals to be in the mid to lower two-figures. It is plagued by unattractive toning and a weaker than average S-Mint strike. Aside from that, it would most likely be an incredible investment if a choice example is available and you have at least ten grand to spend.
1921-S Lincoln Cent
The 1921-S is very popular across American coinage as it is considered a key date to many different series including the Lincoln Cents in a more underrated and underappreciated manner. Finding a premium example is quite tough and commands a hefty financial investment. Rare in all Mint State grades and very desirable as a red gem.
1923-S Lincoln Cent
Lesser known than the 1921-S but even rarer with many of the same pros and cons of the aforementioned 21-S. Distinctly odd coloring and weak striking can be a problem for this 1923-S issue. Like many of the dates listed this one is very rare as a red gem. As one of the scarcer of the bunch, it could run you up to around $50,000 should you find a truly choice example.
1924-D Lincoln Cent
Collectable even in circulated grades, this date is scarce across the board as it becomes quite difficult to attain in red gem condition. This issue has an average look and strike when it comes to D-Mint Lincolns. The finest choice examples will easily bring five-figures at auction.
1924-S Lincoln Cent
Its Denver-minted counterpart from 1924 is far more popular making this scarce date one of the more underrated in the entire series. Color and strike is a bit of a problem for this issue but when a premium choice example does come up at auction it should not be considered lightly. Great investment potential here with MS64's garnering a couple thousand and MS65's well into the five-figures.
1925-D Lincoln Cent
Similar to the 1924-D in rarity but just not quite as valuable since the mintage totals are simply much higher. The surface quality is worse than the 24-D as well as strike, color and spotting all an issue. Solid investment potential here with MS65's going for a couple thousand and MS66's well into the five-figures.
1925-S Lincoln Cent
Similar to the 1924-S in rarity but just not quite as valuable since the mintage totals are simply much higher. The surface quality is actually better than the 24-S although this issue is known to have a weak reverse. As this date has a higher mintage there are a decent amount of MS65's available; yet MS66's are extremely difficult to locate.
1926-D Lincoln Cent
The Denver Mint really pumped out ugly coins in 1926 with this Lincoln Cent having one of the most problematic strikes, toning and spots in the whole series. With that said, it makes the very few and rare choice examples a fantastic investment.
1926-S Lincoln Cent
One of the more popular dates that is listed. The 26-S is known as a semi-key date for the series; yet it is actually less rare than both prior S-Mints from 1924 and 1925. Finding a nice red gem example of this issue will cost you, though, as it can reach the six-figures rather easily at auction. I leave you with the 1926-S, as it is the most valuable of the Lincoln Cents listed here, in red gem condition. The auction record among the dates provided above of a 1926-S that sold through Heritage in 2006 for $149,500. 
---
In conclusion, these dates are just recommendations and they would certainly bring some underrated value and excitement to any collection of U.S. coinage. These issues would spice up any Lincoln set and bring much merit to all collections of 20th century Americana. What thrilling copper specimens these are in high red Mint State grades. The hidden worth and rarity of these dates needs to be celebrated and collected far more throughout numismatics. With that said, you should collect what has significance to you and, most importantly, collect what makes you happy as that is what truly makes this hobby and business so satisfying and rewarding.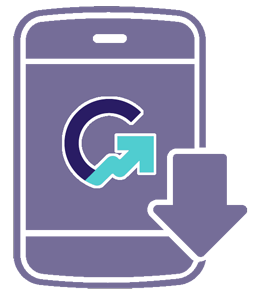 Download the Greysheet app for access to pricing, news, events and your subscriptions.
Visit these great CDN Sponsors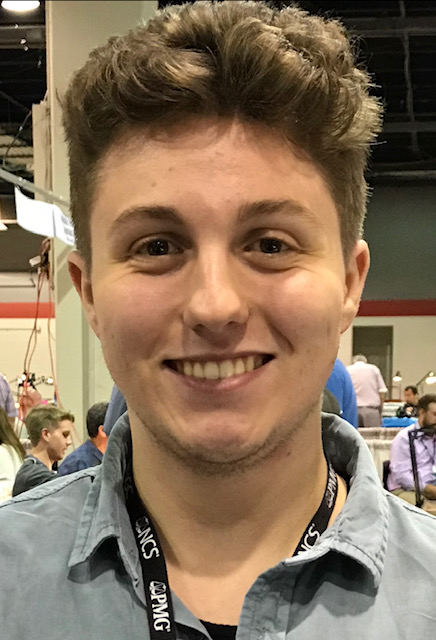 Christopher Maisano joined the Coin Dealer Newsletter as a numismatic contributor in September of 2019. He began his numismatic career at David Lawrence Rare Coins, where he still contributes as a numismatic writer/consultant on the company's weekly Coins We Love newsletter. Chris specializes in United States coinage and was the 2015 Professional Numismatic Guild's Young Numismatist scholarship award recipient. Chris is a lifetime member of the American Numismatic Association and has enjoyed attending the annual ANA summer seminar since 2015.
---