Palladium:

$2,139.00
$5.00
Bitcoin:

$19,389.46
$63.93
Ethereum:

$1,326.68
$2.56
Terry Denman Talks New Trends In Old Coppers
A coin collector since his youth in the late 1960s, Denman has gone from plucking pennies and 90% silver dimes from circulation and rolls to building one of the most complete large cent collections of all time.
When it comes to early American large cents, there's perhaps no bigger enthusiast than Terry Denman. A coin collector since his youth in the late 1960s, Denman has gone from plucking pennies and 90% silver dimes from circulation and rolls to building one of the most complete large cent collections of all time. Denman, the proud owner of some 352 of 355 attributed early large cent varieties as cataloged by copper expert Dr. William Herbert Sheldon, boasts a collection that currently ranks number one "by quite a ways!"

Denman's expertise in large cents is one reason we at Greysheet recently tapped him to help us expand our pricing of these early American copper coins by Sheldon number, which is a monumental task indeed. In the meantime, Denman took a little time away from cataloging coppers and running his Michigan salvage yard – a family business for 61 years – to share some stories and wisdom from his years in numismatics.
"I got started in the hobby when I was about eight years old around 1968. When I started, I was looking at pennies and saving them by date. Then by the early '70s my dad and his best friend were getting me rolls of pennies and dimes and stuff like that from the bank, and I'd sort through and pick out the silver coins and wheat backs. I pretty much completed a Lincoln [cent] set, with everything except the 1909-S VDB, '14-D, and '31-S. [Laughing] I picked a LOT of silver out of circulation, and that helped finance me when I got older. I probably quit collecting when I was about 15 or 16 for about 10 years. And then in about 1987, I got started buying Indian pennies and stuff like that. By the early '90s, I had a Morgan [dollar] set pretty much complete in Mint State, and I was also buying Barbers. I completed a set of Barber dimes, including the 1894-S. I had all the quarters, all the halves. So, in the late '90s and early 2000s I pretty much began selling off my whole collection to put my effort into large cents, the first of which I bought in 1994. So, I've been collecting large cents for 25 years, and I slowly moved out of everything else to get into large cents."
DENMAN ON THE LEGACY OF DR. SHELDON, WHO STUDIED OLD COPPERS AND CATALOGED THEM IN HIS 1949 BOOK ON LARGE CENTS DATED 1793-1814 ENTITLED EARLY AMERICAN CENTS, LATER UPDATED AS PENNY WHIMSY…
"Obviously, with Dr. Sheldon his [70-point numerical] grading system has stuck. And who knows what coin grading would be like if it wasn't for him? However, as many folks in the copper world know, Sheldon also had a dark side, switching out coins from the American Numismatic Society's holdings of the Clapp collection. But along with his grading scale, there are also the Sheldon numbers [used to identify early large cent types]. Everyone who collects large cents refers to them by Sheldon number. Over the years, other experts have introduced their own variety systems, including Walter Breen and Mark Borckardt with their Encyclopedia of Early United States Cents 1793-1814. But nothing else ever stuck. It's always been Sheldon numbers, and it will probably always be that way."
DENMAN ON LARGE CENT PRICES…
"Large cents are very difficult to price because you've got choice cents, average cents, and ugly cents. And a lot of large cents have problems, so it's really hard to price them. My idea on pricing comes down to using an average coin as a baseline, so let's say a PCGS or NGC average coin. I review auction records, recent sales, and anything I can find, and I arrive at these numbers based on metrics using that data. It took me a lot of time to arrive at this pricing, but I've had a lot of access to sales records from Heritage, Stack's, and other auction companies, along with other sales. In many instances, very few coins will actually slab – so then I consider what would that coin be worth if I was putting it into my collection. This is something I've got to consider especially when there are few auction records or other sales data to go by. If something sold for $20,000 and nothing sold two grades below it, I'm just using common sense on what would that be worth. But, in general, large cents in VF30 or any grade, as a choice coin, is going to bring substantially more than a coin with problems, which will bring substantially less."
DENMAN ON THE FUTURE OF THE EARLY COPPER MARKET…
The coin market has been a little soft recently. But in the coin business, things go in cycles. In the early '90s, it was horrible – prices were dropping like crazy and people were wondering who we were going to sell our collections to. Then the Louis Eliasberg and John Jay Pittman sales fired the market up [in the later 1990s]. Now we're in a little lull, and I think the future still holds pretty good. eBay is a big thing, and a lot of people are buying coins on eBay that we've never even heard of. These people aren't going to coin shows any more – they're staying home and buying coins on their computers. But, anything above average is always going to be in high demand. People are always going to be looking for those nicer coins. Weaker coins are really getting hurt right now. If something's got a scratch or won't slab because it has corrosion or something like that, basically those coins are pretty hard to sell. But now's a good time to buy. That's what it was like in the early '90s – I was buying like crazy. People didn't necessarily sell nicer coins when the market was soft. It was hard to find quality coins – but when they came along, I snapped them up!"
PARTING WORDS OF WISDOM…
"Like everybody says, buy what you can afford. I've spent a lot of time filling holes, because I'm more of a 'completion freak' than I am [focused on] quality. And then I change my focus toward quality! But the coins I used as hole fillers, I didn't do too well on when I sold them. But when I bought a Choice VF30 and upgraded it with an AU, the VF I sold made me really good money. It's a matter of trying to avoid filling holes and buying quality pieces. That way when you have to sell something you're going got get your money back. If you buy something that's ugly, you're going to get hurt on it. But I think any seasoned coin dealer is going to tell you to buy quality – buy the best you can afford.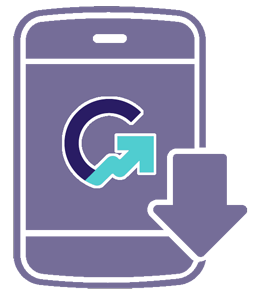 Download the Greysheet app for access to pricing, news, events and your subscriptions.
Subscribe Now.
Subscribe to Monthly Greysheet for the industry's most respected pricing and to read more articles just like this.
Visit these great CDN Sponsors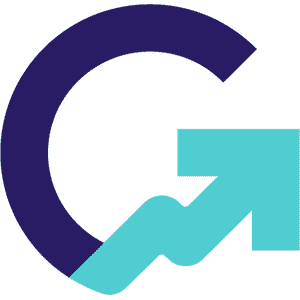 The trusted name in numismatic pricing since 1963, CDN Publishing is home to important industry reference and price guides, including the Greysheet, Greensheet, CPG Rare Coin Market Review, and the CAC Rare Coin Market Review, and the Banknote Book. Located in Virginia Beach, you can find out more at www.greysheet.com, or call 757-655-1056.
---