Palladium:

$2,082.00
$6.00
Bitcoin:

$24,117.91
$105.77
Ethereum:

$1,890.44
$4.04
Canadian Dollar:

$0.78
$0.01
Activity Across the Market (June 2021 Greysheet)
The recently-concluded Heritage Central States U.S. coin auction, held in Dallas due to the unfortunate cancellation of the show for the second straight year, saw a net total of $42.18 million in prices realized.
The recently-concluded Heritage Central States U.S. coin auction, held in Dallas due to the unfortunate cancellation of the show for the second straight year, saw a net total of $42.18 million in prices realized. The sale included coins from Part Five of the Simpson Collection and further selections of the Partrick Collection. This sale follows up on the prior major auctions we've had thus far this year, including a $28 million March Las Vegas sale by Stacks Bowers, the $41.94 million Paramount world coins sale from Heritage, the $20.59 Simpson Part Four sale by Heritage, and the $63.24 million FUN sale by Heritage. The April Stacks Bowers Hong Kong sale should also be mentioned at $35.55 million. Taking just these sales totals, more than $231.50 million have been spent on rare coins in the first four and half months of the year. Online auctions will have added significantly more to this total.
There have been numerous news stories about the sale-topping 1792 "Eagle on Globe" pattern quarter which was consigned by the New York Historical Society so there is no need to thoroughly review that here. Simpson Part Five was also led by patterns. The topper in this session was the famous 1866 No Motto Seated Liberty dollar, one of two known and unique in private hands. This coin sold for $1,050,000. Despite the robust demand for rarities in the current market, this coin's prior auction appearance in January 2005 in an American Numismatic Rarities sale brought $1,207,500. The Heritage catalogers rightly point out that this coin is "so rare, and auction appearances are so infrequent, that collectors sometimes lose track of their status as premier rarities." It is also likely that sheer amount of extremely rare patterns that have hit the market in the past eight months have spread thin resources of the foremost pattern collectors.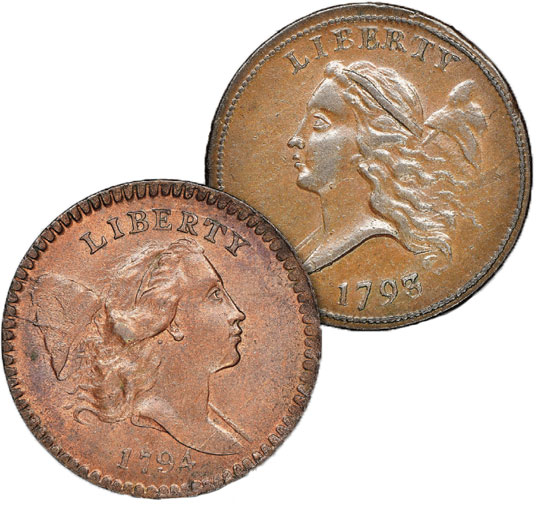 The Partrick session of the Central States sale consisted of 299 lots, and the results were in a word staggering. Fully 22 of the lots sold for $100,000 or more and another 28 sold for more than $50,000. 200 of the lots were made up of the Partrick half cents, and this is a worthy study both because there has not been a landmark collection of half cents sold recently and of all the market areas to heat up the slowest, it has been early copper (not including colonials). The first lot was a 1793 Cohen-1 graded VF35 by NGC which sold for $20,400. This price is only bested by a PCGS/CAC XF45 piece that sold for $24,000 in February 2018. Two PCGS XF40 example of this variety sold for $12,600 and $13,200 in 2019 and 2017 respectively. An amazing coin, from an eye-appeal and surfaces point of view, was the Partrick 1793 Cohen-3 graded NGC/CAC MS64+ Brown. This coin brought the strong price of $192,000. There have been four PCGS graded MS64 coins—albeit without a plus—sold in recent years. The most recent of these is a coin sold by Heritage last June for $84,000. Also interesting is the fact that the PCGS/CAC MS65 Brown coin of the Cohen-3 variety sold just this past January. Pedigreed to the Missouri Cabinet-Pogue-Jung collections it brought $384,000. Another famous rarity of early half cents is the 1802/0 Reverse of 1800. The Partrick example is likely the finest known and it had been held since the Norweb sales in 1987, and it brought $114,000. There was strength at the middle and lower tiers of the price scale as well. Partrick owned two examples of the 1828 12 Stars Cohen-2 variety, both NGC Ms64 Brown. One coin had CAC approval and sold for $6,600 and the other brought $4,320. Both results are higher than the $2,052 and $2,160 that two other MS64 coins brought in 2019. Finally, the Partrick 1829 half cents are interesting. The "main" piece, graded NGC/CAC MS66 Brown sold for $13,200, towering over previous sales of the same grade. Meanwhile the example graded NGC MS63 Brown sold for $3,360, making it a major outlier when comparing this price to other MS63BN coins. However the catalog states that this example has been thought of as a proof striking in the past, and while NGC does not consider the coin a proof, nor did Heritage, at least two bidders deemed it worth of a strong premium. Such is the joy of collecting.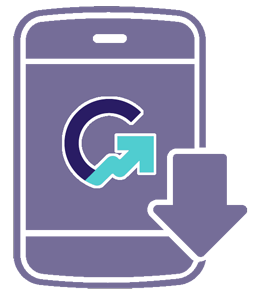 Download the Greysheet app for access to pricing, news, events and your subscriptions.
Subscribe Now.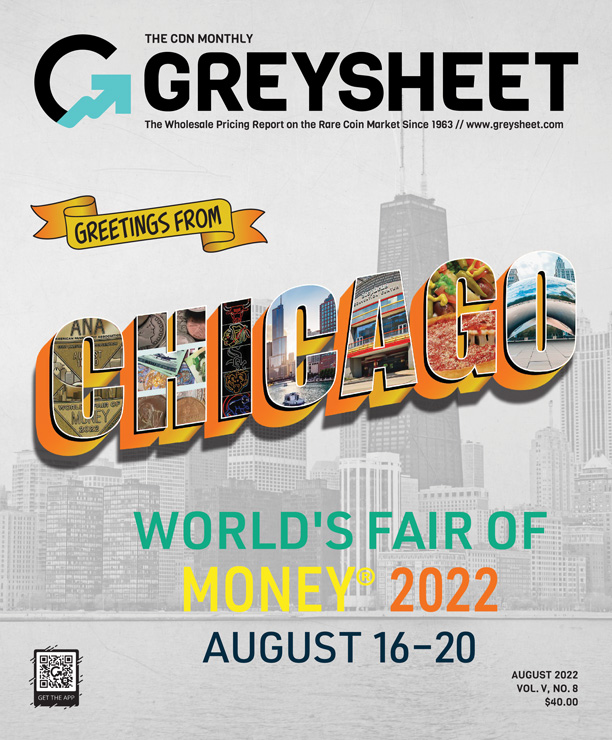 Subscribe to Monthly Greysheet for the industry's most respected pricing and to read more articles just like this.
Visit these great CDN Sponsors
Author: Patrick Ian Perez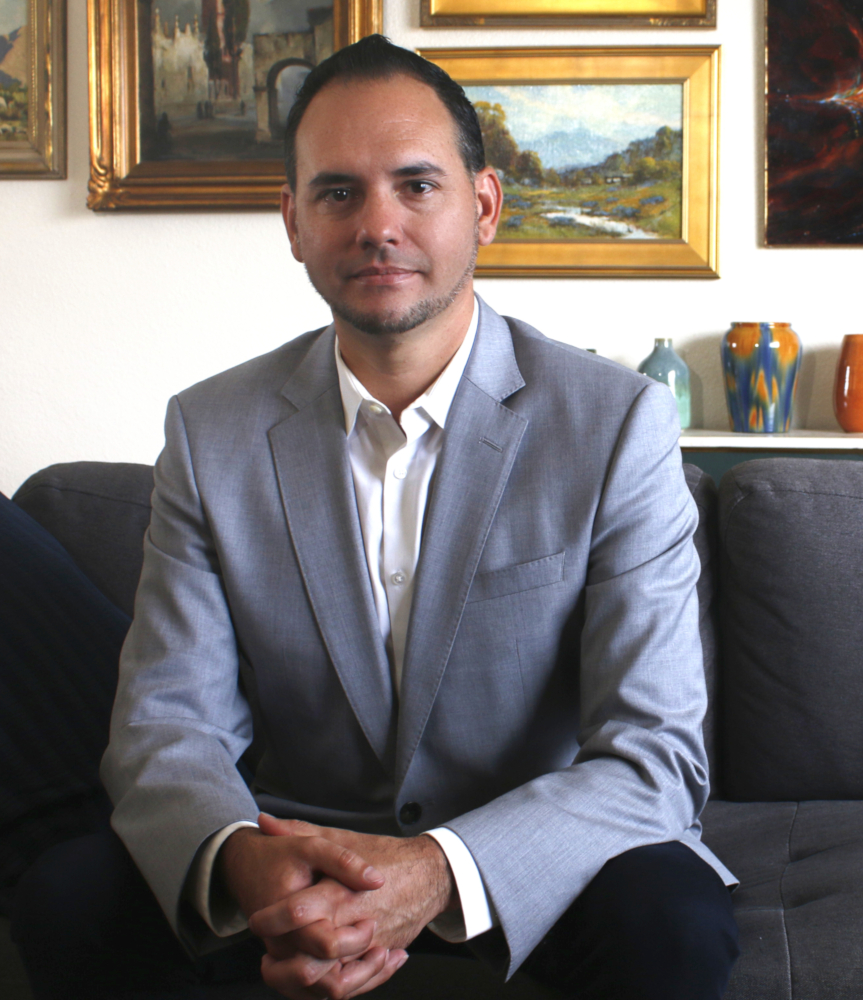 Patrick Ian Perez began as a full time numismatist in June of 2008. For six years he owned and operated a retail brick and mortar coin shop in southern California. He joined the Coin Dealer Newsletter in August of 2014 and was promoted to Editor in June 2015. In addition to United States coins, his numismatic interests include world paper money, world coins with an emphasis on Mexico and Germany, and numismatic literature. Patrick has been also published in the Journal of the International Bank Note Society (IBNS).
---