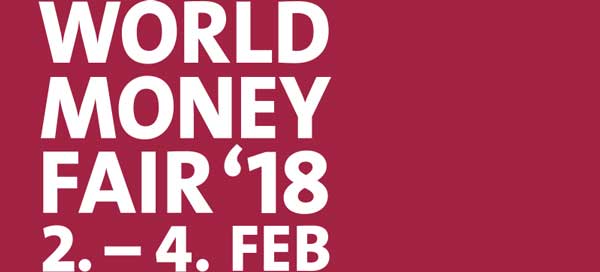 Berlin (Germany) Money Fair
CDN Publishing · Jul 22, 2017

« All Events This event has passed. Berlin (Germany) Money Fair February 2, 2018 - February 4, 2018 €6

Berlin (Germany) Money Fair
February 2, 2018

-

February 4, 2018

€6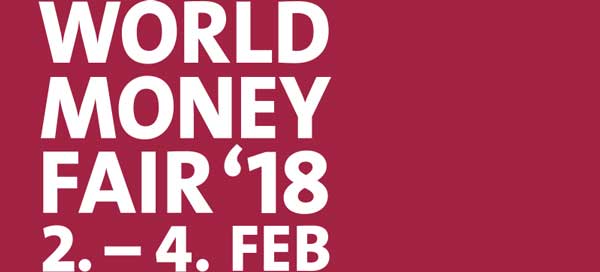 The Berlin Money Fair is one of the great international coin events of the year. Largely dominated by elaborate booths from Mint facilities around the world, the annual show is the best way for world mints, their suppliers, and collectors alike to preview the new products of the coming year.
Look forward to seeing old friends and making new contacts. Our exhibitors and visitors have enjoyed the special opportunities of the World Money Fair for many years now.
The exhibition area of around 9,000 sq. m. is the worldwide most important exchange platform for the numismatic trade. Information on latest trends and technical developments are as much in demand as the inspiring company of those of a like mind.
Look forward to the diversity of a truly international event and take advantage of the packed supporting program to get to talk to representatives of mints from all over the world, to experts from the supplying industry and several hundred specialist coin dealers.
For more information, please contact
World Money Fair Berlin GmbH
Tel.: +49 (0)30 32 76 44 01
Fax: +49 (0)30 32 76 44 02
info@worldmoneyfair.de
Leave a comment
Please sign in or register to leave a comment.
Your identity will be restricted to first name/last initial, or a user ID you create.
Register
Spot Prices
Gold:
1865.08 0.61
Silver:
$22.96 0.10
Platinum:
$847.11 2.06