Palladium:

$2,078.00
$12.00
Bitcoin:

$22,943.09
$405.56
Ethereum:

$1,826.39
$41.32
BLUESHEET: PNG FORECASTS STRONG YEAR FOR METALS
The gold spot price has begun the year on a positive note, and a recent survey done by the Professional Numismatists Guild (PNG, www.pngdealers.com) sees this trend con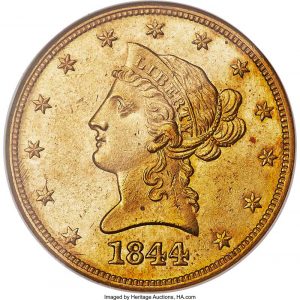 The gold spot price has begun the year on a positive note, and a recent survey done by the Professional Numismatists Guild (PNG, www.pngdealers.com) sees this trend continuing. The informal survey polled members of the PNG's Accredited Precious Metals Dealer program (APMD) as to their predictions for the prices of gold, silver, and platinum at the end of 2018. There are 48 dealers in the APMD so far, and the members can be found at www.apmddealers.org. Averaging out the total survey responses, the group sees gold at $1,460, silver at $20, and platinum at $1,150. With gold currently trading in the $1,330-$1,340 range, $1,460 does not seem out of reach. For silver, the $20 level is an important psychological number that could spark renewed interest in the white metal from investors. As we wrote about recently, multiple market pundits and economists are expecting an increase in the rate of inflation this year, and we received some confirmation of this with the January payrolls report. One of the leading indicators analysts use to gauge inflation is average hourly earnings, and the January number was much higher than expected and was a 2.9% increase over January 2017. Economists look at the year over year percentage change, and this 2.9% number was the highest increase since June of 2009. The actual jobs number also beat market estimates, with 200,000 jobs added versus an estimate of 180,000. All of this data essentially ensures that the Federal Reserve will continue to hike interest rates, which will cause movement in all asset markets. Interest rates and inflation were both cited in the PNG survey as factors the respondents used to formulate their estimates on the year end prices.
HERITAGE TO OFFER MAJOR GOLD COLLECTION IN LONG BEACH
Gold has also been the focus of the rare coin market, and much activity can be found in the various coin series struck in the yellow metal. Dealers and collectors will have an opportunity to compete for more with Heritage's offering of the Admiral Collection, which is in their Long Beach auction. This collection consists of 230 $10 gold pieces, starting with 1795 and going right through to 1907. Many of the coins, especially some of the scarce date Liberty head $10s, have been off the market for a number of years. The $10 Liberty is not a widely collected series due to the number of coins and the difficulty of completing the set, which causes some dates to be sleepers and fully appreciated by the market. This is especially true for some of the pre-Civil War dates. 83 of the coins are CAC stickered, and there are multiple finest knowns in the collection.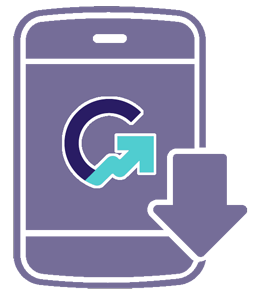 Download the Greysheet app for access to pricing, news, events and your subscriptions.
Subscribe Now.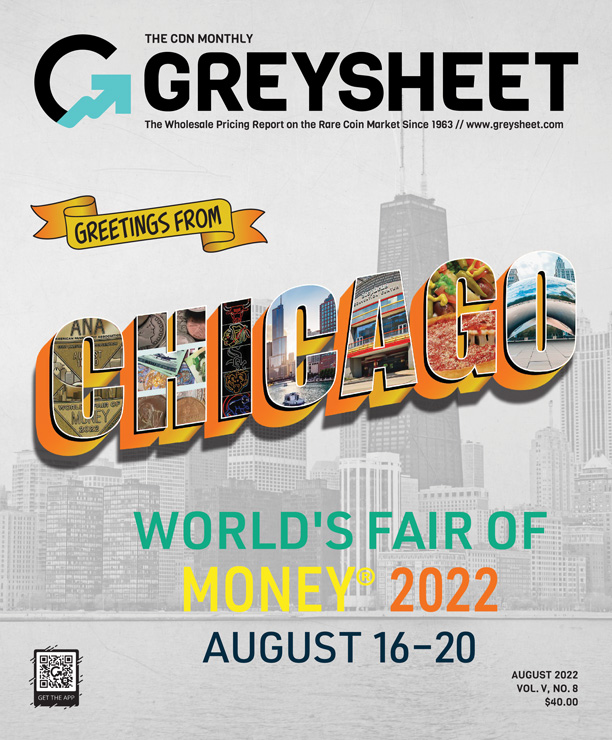 Subscribe to Monthly Greysheet for the industry's most respected pricing and to read more articles just like this.
Visit these great CDN Sponsors
---