Palladium:

$2,078.00
$12.00
Bitcoin:

$22,943.09
$405.56
Ethereum:

$1,826.39
$41.32
Brian Yutzy Joins David Lawrence Rare Coins
Yutzy will be serving his existing clients as well as helping DLRC serve a wider base of customers throughout the country.
David Lawrence Rare Coins (DLRC) is pleased to announce that Brian Yutzy has joined the Virginia Beach office as a senior numismatist and buyer. Yutzy will be serving his existing clients as well as helping DLRC serve a wider base of customers throughout the country.
Mr. Yutzy comes to DLRC after spending over 30 years in the coin business, most recently for Heritage Auctions. According to Brian, "Coming to DLRC was a dream. We first spoke about working together over a decade ago and while life took us in different directions, when the opportunity presented itself to join the team at DLRC, it was an easy choice."
John Brush, the president of David Lawrence Rare Coins, states, "Brian has always been a gifted numismatist with a diverse background in everything from buying generic gold, to classic U.S. coins, to variety expertise." Brush added, "While we weren't looking to add anyone to our staff, the growth of the company in the past 12 months necessitated the addition of someone that could help us add more coins to our overall offerings to collectors. So, when the opportunity to add Brian to the staff appeared, it just made sense."
Yutzy's interest in coins truly started as a fluke in 1989. While working two jobs, building roof trusses by day and selling insurance by night, he walked into Paul & Judy's U.S. Coins just to buy some silver and walked out with a new job. The owner, Paul Schrock, saw great potential in Yutzy and had him traveling on the coin show circuit almost immediately! Coins had always been a passion and were second nature to Brian, something he enjoyed so much that it didn't feel like work. After staying with Paul for a year and a half, Yutzy moved to Monroe, LA, and while working with his business partner Wayne Hummel, met his wife Julie of 18 years on a blind date. From there he moved to Houston, TX, and worked with Kenny Duncan at U.S. Coins, where Yutzy says he handled some of the most fantastic coins in those ten years that he had ever seen. Following his time at U.S. Coins, Yutzy became a contract buyer for Heritage Auctions out of Dallas, TX for the past 10 years.
Now that Brian has become part of the DLRC team he added, "This is my last stop. John Brush has been a close friend of mine for a very long time and this opportunity was truly a dream come true."
ABOUT DAVID LAWRENCE RARE COINS
David Lawrence Rare Coins was founded in 1979 by David Lawrence Feigenbaum in a spare bedroom. A passionate collector his entire life, Feigenbaum made the jump to dealing when his collecting desires surpassed his limited professor's budget. After David passed away from a long battle with ALS (Lou Gehrig's Disease), David's son John Feigenbaum took the reins and oversaw the company's growth until 2015. In August of 2015, John Feigenbaum became the Publisher of the CDN Publishing and passed operations on to John Brush.
Mr. Brush directs the company with the help of an extremely dedicated staff of 20 employees. The management team has a cumulative total of over 80 years with the company while DLRC's numismatic team offers 100+ years of experience. They are deeply passionate about all aspects of coin collecting. Whether the coin is $5, $50 or $5 million, they are here to serve the collector with the best quality, service, and price possible. Brush and the DLRC staff are also equally focused on bringing the latest technology advances to the hobby.
The company has handled many legendary rarities of United States numismatics including the finest certified 1796 No Pole Liberty Cap half cent, two examples of the 1894-S Barber dime, a gem 1876-CC twenty cent piece, the finest-known 1901-S Barber quarter, 1884 and 1885 proof Trade dollars, three of the 12 known 1870-S Seated dollars, the famous "Discovery of a Lifetime" 1854-S $5 gold half eagle the historic 1815 $5 gold half eagle one of the two known 1825/4 $5 gold half eagle, and the Mickley-Hawn-Queller 1804 proof Draped Bust dollar. DLRC also helped to assemble and then sell the $25 million Richmond Collection at three public auctions hosted in New York City and Baltimore, Maryland and are the curators of the All-Time Greatest Collection of U.S. Coins, the D.L. Hansen Collection.
David Lawrence Rare Coins is an industry leader in the trading and auctioning of U.S. rare coins certified by PCGS, NGC, and CAC. DLRC holds weekly internet auctions and offers sellers the options of direct sale or consignment to auction. To work with David Lawrence or for any question as to how they can help your collection, please call 1-800-776-0560 or email coins@davidlawrence.com. DLRC is located in Virginia Beach, VA, and offers products via their website, trade shows, Amazon, eBay, as well as several other numismatic-related venues.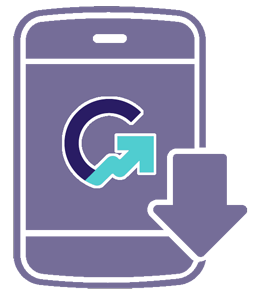 Download the Greysheet app for access to pricing, news, events and your subscriptions.
Subscribe Now.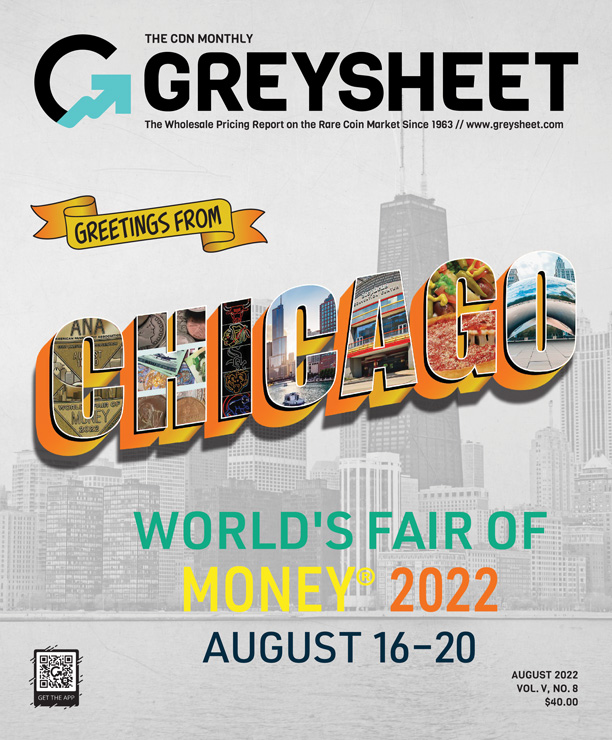 Subscribe to Monthly Greysheet for the industry's most respected pricing and to read more articles just like this.
Visit these great CDN Sponsors
---