Palladium:

$2,144.00
$10.00
Bitcoin:

$19,372.45
$80.94
Ethereum:

$1,327.10
$2.14
CDN Exchange: the Swiss Army Knife of the Coin Business
CDNX is an amazing tool that is available to all coin dealers that levels the playing field for all participants to compete and collaborate in the rare coin and paper money marketplace.
Here at CDN we are frequently asked how we determine pricing. Obviously this is of great concern for our readers and it's a topic we often discuss in these pages. While the details of each item we value is nuanced and specific, there is one obvious answer: CDN Exchange.
CDN Exchange (CDNX) is an amazing tool that is available to all coin dealers that levels the playing field for all participants to compete and collaborate in the rare coin and paper money marketplace.
Readers of the Monthly Greysheet have seen ads in these pages for years, but until now, we haven't made the case for the incredible importance and value offered by the Exchange.
The main reason for this is that the development of CDN Exchange to date has essentially been a 10-year "soft launch" where we slowly rolled out new features and improvements and tested them in real time with our loyal members.
CDN Exchange was originally launched as "CoinPlex" and in 2017 we merged it into the CDN Publishing family and renamed it. Since then, we found a great development company to take CDNX to the next level, and we've spent well into six-figures to improve the platform.
And the best part, we are still working on tremendous improvements that will enable dealers—small and large—to do a lot more business.
Is CDN Exchange for you?
The first consideration is whether CDN Exchange makes sense to you. The cost of membership is $150 per month, auto-billed to your credit card. (New members can kick the tires for 30 days, free of charge!)
Clearly, CDNX is a bargain if you trade in coins or paper money on a regular basis. It will pay for itself in the first day you use it even if you don't participate in the bidding aspects. We have intentionally kept the subscription price low to make the Exchange affordable for every dealer, coin shop, and jewelry store in the country.
Primary Components
The primary components of CDN Exchange are:
Community

Trading

Research

Inventory Management

(Summer 2020)
The Stats
CDN Exchange offers members:
Catalog:

market data and CDN pricing on over 30,000 catalog entries

Auction Prices Realized (APR):

2.6 million records totaling around $9 billion

Market Makers:

over $100 million in "current" market bids from the most important market makers in the industry
CDN Pricing
While the printed pages of Monthly Greysheet contain about 60,000 prices, the Exchange is fully loaded with over 230,000 active CDN wholesale prices, growing daily as we continually expand. We not only updated prices continuously as we review specific items on a daily basis, but bullion-related coins are updated every hour based on metals movement. Nobody else offers this level of real-time market data.
What parts of the market are covered?
Your membership to CDN Exchange includes a trove of real-time data on over 30,000 different items in the areas we cover, including:
U.S. Coins

U.S. Paper Money

Half Cents by Cohen Variety

Large Cents by Sheldon Variety

Modern China Coins

Modern China Paper Money

So-Called Dollars (HK)*
U.S. Pattern Issues*
Cal. Gold*
Canadian Coins*
An asterisk (*) denotes areas where we don't yet have Greysheet pricing. Potential future expansion ideas include comic books and trading cards.
Pricing Research
The most important part of your day in buying and selling coins or paper money revolves around price determination. You need all the information possible at your fingertips so you can make quick, informed decisions.
Our trading screen puts population data, market bids and APR data in front of you so you can make immediate decisions. Pricing is updated every hour to reflect metal spot price movements, so you will always be current with the bullion markets.
Community
As a member of CDNX you join a community of like-minded dealers from all parts of the numismatic marketplace. We have members of all sizes: some with no employees to the largest dealers in the world, including Heritage Auctions, APMEX, CAC, Stack's Bowers, and others.
The Community aspect of CDN Exchange revolves around our modern messaging system which allows members to communicate with one another. We've married the traditional text "posts" of the old teletype systems with images, "liking" and feedbacks we are now familiar with in modern social media sites like Facebook and LinkedIn. When you post a message, it is emailed to all the users* (users can elect to opt out from specific senders) as well, ensuring the best possible outreach. Our members tell us they have an incredibly high rate of interaction on their offerings. The best part... there is NO transactional cost to you. CDN Exchange performs purely as a platform and we do not get involved in any transactions.
Surprisingly, trading is one of the most underrated aspects of the system. Most members start out by using the system for pricing research, not realizing the enormous trading potential the system offers to members. The trading arm of CAC, for example, has over $900,000 in distinct bids. If you want to know why CAC coins are trading higher than non-CAC coins, the reason will be immediately apparent when you join the system.
Seth Chandler of Witter Coin in San Francisco loves the message boards on CDNX where he offers freshly-graded coins that walk in their shop. He posts a picture and quick description and the coins usually sell within minutes.
Simply put, CDN Exchange is the present and future of online coin trading between dealers.
Market Making
It's no secret that the rare coin and paper money markets have seen declines over the past few years. One of the primary reasons for this is we, as market leaders, have failed to inspire dealers to make markets in specific areas to support those markets. In the past, one could often find specialists in, say, Indian cents or Morgan dollars. Today, we see Certified Acceptance Corporation (CAC) with over $900,000 in market bids for stickered coins. If you have a CAC-approved $10 proof gold coin, there's a live bid for that on the Exchange.
Your Bids in Print
CDN Exchange offers our members a place to support their primary markets which is directly and immediately reflected in our pricing database. If your new bids exceed current levels, we'll usually pick up those new levels within 24 hours and you can see how your bids affect the market within 24 hours. Of course your new bids will be reflected in the next issues of the Monthly Greysheet, Greensheet and CPG retail pricing guides where applicable.
Selling on the Exchange
Members can post "ask" prices, listing extensive inventories to single items. Heritage, Stack's Bowers, David Lawrence Rare Coins, Legend Auctions and others take advantage of our connection tools to list their current auction items. We are expanding our "ask" tools to allow members to post their inventory on the site making it convenient for members to fill want list orders.
Tutorials
We recently added a dedicated tutorial section with short explainer videos for all aspects of the system. Want to post a bid for the first time? We'll teach you in 2 minutes.
"You're In the Right Place"
Our new slogan says it all. If you trade regularly in rare coins or paper money, CDN Exchange should be your default browser page.
We are a community of like-minded professionals dedicated to supporting this wonderful hobby and our marketplace. If you want to contribute to the strength of the numismatic trade "you're in the right place."
Inventory Management
Among the most-requested features for CDN Exchange is a way for dealers to manage their inventories from purchase to certification and preparation for sale. CDN Exchange is going to tackle this challenge in 2020. Join us now and prepare for the future of numismatic trading!
As Publisher at CDN John Feigenbaum wears numerous hats, including product manager for the CDN Exchange. You can email feedback to him at john@greysheet.com.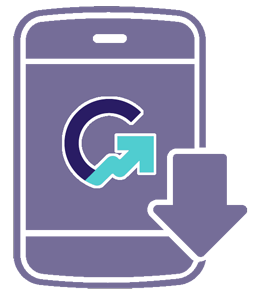 Download the Greysheet app for access to pricing, news, events and your subscriptions.
Visit these great CDN Sponsors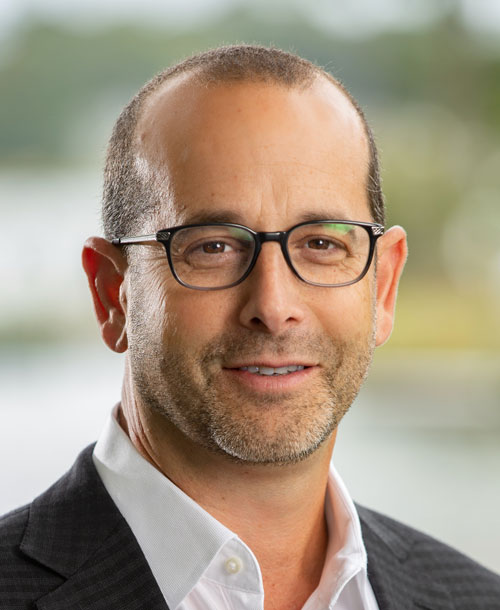 The President, CEO and managing partner at CDN Publishing, John Feigenbaum, has been a professional numismatist since 1979. Formerly president of David Lawrence Rare Coins, John has taken on Publishing and executive responsibilities for CDN Publishing. John has written for numerous trade publications and published "The Complete Guide to Washington Quarters" in 1991. In 2014, John received the PNG Abe Kosoff Founders Award for "his steadfast dedication to the entire numismatic community".
---