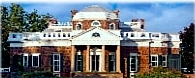 Charlottesville Coin, Currency & Stamp Show
CDN Publishing · Jul 3, 2019

« All Events This event has passed. Charlottesville Coin, Currency & Stamp Show August 10

Charlottesville Coin, Currency & Stamp Show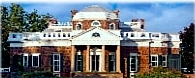 Free Admission
17 Dealers
33 tables
Raffle drawing every 2 hrs. 6 tickets for $5.00, 12 tickets for $10.00 and 1 ticket for a $1.00.
Prizes: American Silver Eagle Dollar every 2 hrs, Grand prize $5.00 Gold coin, 10 additional item drawingsv during the day (Proof Sets mostly)
Youth table at the entrance with a bag of free coins for kids 15 yrs and younger.
Several tables of free merchandise consisting of magazines, coin albums, booklets, coin information sheet, other free coins, etc.
U.S & Foreign coins and paper money. Pre-Federal Issues Colonial and Post Colonial coin and paper money. Confederate issued coins and paper money. Commemorative coins. Tokens both Private and Public. Stamp table. Some supplies and books but very limited.
ANACS grading service district representative will be setting up. There will be a special coin submission deal.
Leave a comment
Please sign in or register to leave a comment.
Your identity will be restricted to first name/last initial, or a user ID you create.
Register
Spot Prices
Gold:
1857.89 4.70
Silver:
$22.71 0.25
Platinum:
$848.82 2.56