Palladium:

$1,802.00
$0.95
Bitcoin:

$21,191.21
$104.01
Ethereum:

$1,196.48
$34.77
Cheap Mint Sets! Dealers: What Do You Do With These? Collectors: Time To Buy Mint Sets While Prices Are Low?
By Joshua McMorrow-Hernandez, CDN Editor  It seems whenever I stop by my local coin dealer in Florida and use cash to pay for a transaction, I get a bunch of new coins
By Joshua McMorrow-Hernandez, CDN Editor 
It seems whenever I stop by my local coin dealer in Florida and use cash to pay for a transaction, I get a bunch of new coins in my change. And I'm not talking about the latest selections from the United States Mint. Oh, no… Just the other day I received a lustrous 1979 Jefferson nickel and beautiful, frosty 1981 Washington quarter. The trip before to that same dealer, I received some (more) obviously Choice BU 1970s-era nickels and dimes.
Perhaps my favorite local coin shop is actually a time portal back to the days of disco and stagflation, when coins from that period were hitting circulation with their original, mint-fresh luster. And if my dealer really can master time travel, then I need a pair of platform shoes and a leisure suit to bide the period dress code, stat. But, I'm going to venture a guess that my friendly coin dealer is actually just breaking up a bunch of mint sets that are more profitable to him as single coins to give out as pocket change than to save them in their original government packaging. In fact, not only is he doing this, but I know many other coin dealers are breaking up their cheap mint sets for similar purposes, too. Why stock those old, cheap mint sets in vault-protected (and limited) inventory space and wait for the unlikely occasion that some collectors hungry for mint sets will come by and snap them all up?
Mint Sets Getting No Respect
Sadly, many mint sets produced from 1968 through the mid 2000s are going for a fraction of their original issue price. I say this is "sad" because we know in this industry that coin prices are largely dictated by the basic laws of supply and demand. Apparently there aren't enough coin collectors who want certain mint sets anymore, and there are way too many mint sets still out there. In some cases, mint sets from 1972, 1984, 1990, and other years are being traded between coin dealers for but pennies over face value.
Many coin dealers routinely trade bulk orders of mint sets several percentage points back of Greysheet prices. Alas, some customers who made the (in hindsight) unfortunate decision to buy uncirculated sets from those periods for issue price from the US Mint are facing some pretty harsh reality when they go to sell them with hopes of a long-awaited investment payoff only to be offered face value — or a mere pittance above that — for those crisp, original mint sets they or their grandparents saved for many years.
Blame it on changing numismatic trends, a cultural shift in the hobby, simple economics, or a combination of these and other factors. But the uncirculated mint set, once a staple on almost every collector's list of annual purchases, has lost its appeal for many. And unless something unforeseen is about to go down that suddenly perks up collector interest in these once-popular annual mint offerings, there are no signs that  uncirculated sets will be winning popularity contests again anytime soon.
It's A Buyer's Market For Mint Sets
Of course, all of this talk about the dismal state of affairs for the mint set isn't necessarily bad news for some individuals. For every mint set that a dealer breaks up into BU singles, that's one less "OGP" (original government packaging) survivor. Smirk at that comment if you will, but it's true that eventually we may come to a point where 1960s, '70s, '80s, and '90s OGP uncirculated sets in clean, crisp, undamaged cellophane and paper envelopes with certificates of authenticity and cardboard inserts (when applicable) become scarce late 20th-century relics. Take it from me, an ephemera collector — someone who collects written or printed memorabilia originally expected to have only short-term use — collectible paper items really do have value. That's especially true when their number of survivors goes down. Kinda sounds like what happens to the values of coins that also become scarce… Right?
So, are mint sets the ideal marriage of numismatics and ephemera? I'd argue yes. And, for that reason, the phenomenon of cheap mint sets could signal an affordable opportunity for collectors to be choosy on quality and stock away some nice, older mint sets at a cheap price. Who knows? Maybe they'll be worth something someday.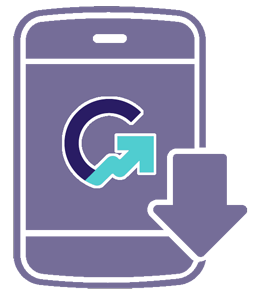 Download the Greysheet app for access to pricing, news, events and your subscriptions.
Subscribe Now.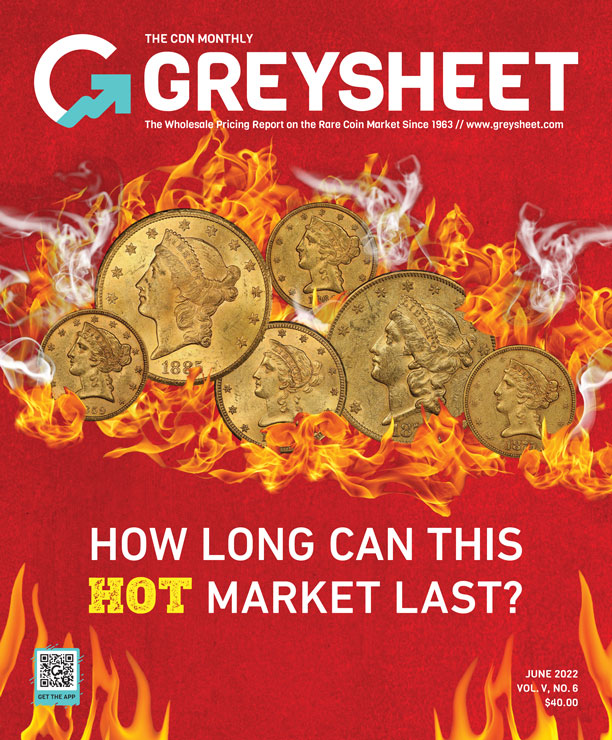 Subscribe to Monthly Greysheet for the industry's most respected pricing and to read more articles just like this.
Visit these great CDN Sponsors
---