Palladium:

$2,144.00
$10.00
Bitcoin:

$19,372.45
$80.94
Ethereum:

$1,327.10
$2.14
Classic Coins Or Modern Coins? Which Are Better?
Are classic coins somehow more relevant than modern issues? The CDN editorial team debates the issue.
It's the same old debate… Which is better to collect? Classic coins or modern?

It's a topic that got us at CDN Publishing talking recently. Publisher John Feigenbaum, Editor Patrick Ian Perez, and I can find merits in both classic and modern coins.
You see, classic coins such as Draped Bust and Seated Liberty coinage, pre-1933 gold coins, and early commemorative coins have huge followings in our hobby and make up a large portion of both the collector base and market activity. But modern coins enjoy incredible popularity, too, and are particularly big overseas, where thousands of collectors pay hand over fist for the latest modern coins.
Classic coins captivate collectors for countless reasons. History. Art. Culture. And, yet, modern coins also claim many collectors on similar grounds… History. Art. Culture.
You see, modern coins also celebrate historic people, places, and events, they exhibit some of the finest sculpting, engraving, and minting techniques known to numismatists. And, what's more, many modern coins offer designs and themes that provide crossover appeal well beyond the numismatic arena. Consider, for example, the 2019 series of coins from the South Pacific British Commonwealth nation of Tuvalu featuring designs from the long-running primetime TV hit cartoon series The Simpsons. Of course, coins such as those honoring The Simpsons and the many others that pay homage to everything from Disney Princesses to Marvel comic book heroes have audiences far and wide. In other word, the audience for such coins is much wider than the traditional coin collector.
Yes, classic coins have incredible allure to diverse droves of collectors, too. Few people can resist the magic of holding a nice, well-preserved early American copper coin, a hefty Draped Bust silver dollar, a majestic Seated Liberty half dollar, or a Saint-Gaudens $20 gold double eagle — a coin considered by many as one of the most beautiful in the world. It doesn't take a million dollars to buy these beautiful coins. But, if you have a million dollars… Or maybe a few million dollars? Well, chances are you're buying classic American coins such as the 1913 Liberty nickel or 1804 Draped Bust dollar. And, as we know, it's not just diehard numismatists collecting those coins. Many are general art and history connoisseurs who simply enjoy rare and beautiful relics of all kinds, including old coins.
So, you see, both classic and modern coins have their rightful place in the market. And, as John, Patrick, and I discuss in the video below, coin dealers need to pay attention to both of these areas of the marketplace!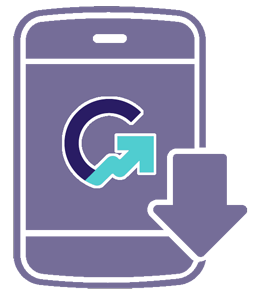 Download the Greysheet app for access to pricing, news, events and your subscriptions.
Subscribe Now.
Subscribe to Monthly Greysheet for the industry's most respected pricing and to read more articles just like this.
Subscribe Now.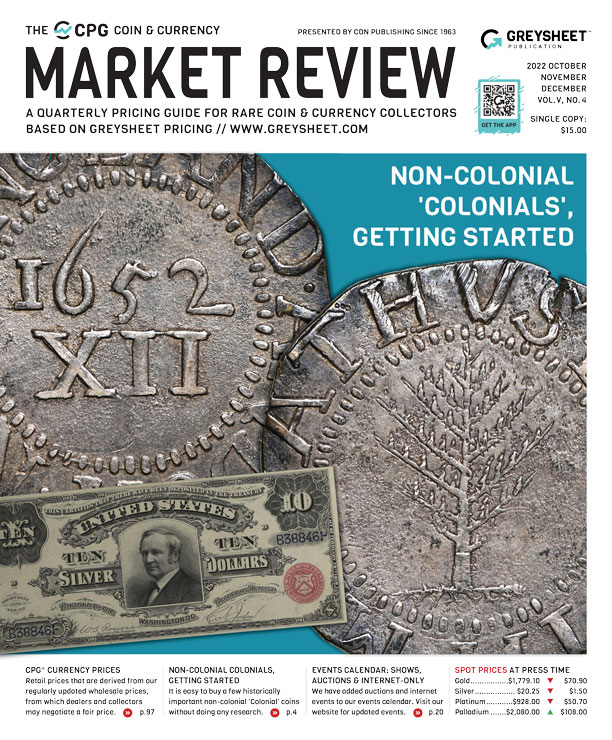 Subscribe to CPG© Coin & Currency Market Review for the industry's most respected pricing and to read more articles just like this.
Visit these great CDN Sponsors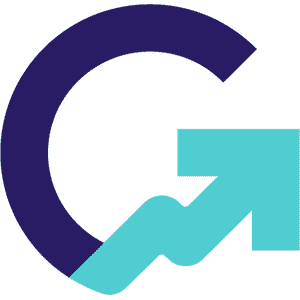 The trusted name in numismatic pricing since 1963, CDN Publishing is home to important industry reference and price guides, including the Greysheet, Greensheet, CPG Rare Coin Market Review, and the CAC Rare Coin Market Review, and the Banknote Book. Located in Virginia Beach, you can find out more at www.greysheet.com, or call 757-655-1056.
---