Palladium:

$2,150.00
$16.00
Bitcoin:

$19,506.50
$53.11
Ethereum:

$1,335.98
$6.74
Coin Dealers Helping Others
The holidays are a time when people seem to give a little more.
The holidays are a time when people seem to give a little more. Charities, houses of worship, general causes, and other organizations typically see an uptick of donations between Thanksgiving and New Year's Day, and this is always a good thing – for our neighbors, our communities, and of course those most in need. But for many of the individuals involved with Coin Dealers Helping Coin Dealers (CDHCD), giving is a year-round habit.

"We've had a lot of charity going around," says Georgia coin dealer and CDHCD founder Rob Oberth. "We did some fundraisers for Hurricane Michael for which we raised $10,000. We also had fundraisers for the American Numismatic Association (ANA) Young Numismatist program, and I'm running one now for the Friends of the Smithsonian," says Oberth. "I'd say we've raised over $50,000 altogether, no doubt." One of the latest fundraising efforts at CDHCD? Helping dealer Aaron Berk drum up monies for History In Your Hands Foundation (HIYHF), which puts real coins in the hands of school children. The group put a special lamp up for bids, with the funds going to HIYHF. "We raised $4,600 for a silly lamp!" exclaims Oberth.
Aaron Berk, vice-president of Harlan J. Berk, Ltd. In Chicago, says he and his family started History In Your Hands Foundation several years ago. "The object of the foundation is to reach as many schools in the United States we can be sending traveling exhibits into the classrooms," explains Berk. "Our mission is to provide teachers and their students with historical treasures from our past, in an effort to help foster more enriched learning experience and to promote future collecting. This year alone already our many exhibits reached over 1,000 students across the country and traveled over 27,000 miles combined!"
Berk, who also contributed to many other causes this past year, such as the Numismatic Crime Information Center, tells that he feels moved to donate his time, talent, and treasure to, "anything that I feel will help out our numismatic community." He says anybody can jump in and help – there's no such thing as too little. "Get involved with your local coin club and offer assistance to any children who might be interested in our hobby. Whenever a child walked up to us at a coin show or at our store, we always give them free material to get them started. We want to continue to plant seeds for the future.
Dealer Kenny Duncan, Jr., general manager of U.S. Coins & Jewelry, agrees that youth-oriented numismatic charitable contributions are indeed worthy efforts. "Any cause that gets coins into the hands of our youth," he says. He believes charity can begin in his own store. "I try to give out as many starter kits to the children as they come in to help spark the idea of collecting. The starter kits consist of a loupe, flips, and cent-quarter Danscos." He adds, "to me, collecting is the conduit to creativity."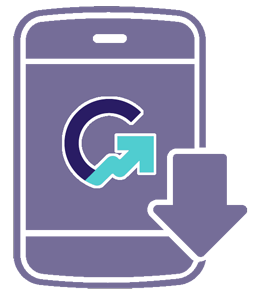 Download the Greysheet app for access to pricing, news, events and your subscriptions.
Subscribe Now.
Subscribe to Monthly Greysheet for the industry's most respected pricing and to read more articles just like this.
Visit these great CDN Sponsors
---