Palladium:

$2,078.00
$12.00
Bitcoin:

$22,943.09
$405.56
Ethereum:

$1,826.39
$41.32
Collectibles Leaders Find Success Thinking Outside The Box
Coin dealers often look to others in the numismatic business to gain insight on how to expand their business, improve sales, and build a name for themselves in the marketplace. But in the ever-evolving world of retail and commerce, it often pays to look beyond the numismatic world for advice.
This article appeared in the July 2019 Monthly Greysheet.
Coin dealers often look to others in the numismatic business to gain insight on how to expand their business, improve sales, and build a name for themselves in the marketplace. But in the ever-evolving world of retail and commerce, it often pays to look beyond the numismatic world for advice. Some of our colleagues in other areas of the vast world of the collectibles industry have found remarkable success with a little creativity and a lot of tenacity.
It's easy to keep on doing the same thing and become jaded or even downtrodden when the results don't seem to improve. But by taking a leap of faith and connecting with the communities they serve, the four business leaders you're about to meet have made names for themselves in their respective industries.
Some of these entrepreneurs have been involved in their businesses for only a few years, others for decades. But all had to answer the same question: how do you adapt to changing marketplaces, new technology, and shifting demographics and remain relevant? Remarkably, all of these business leaders in diverse areas of the collectible industry have found success with roughly similar approaches of utilizing social media, emphasizing customer service, and engaging others within their online and local communities. Surely, even you – a coin dealer – will learn a thing or two from this article that might help you think about your own business from a fresh perspective.
As you may have personally experienced, and most likely some of your close friends in the numismatic industry have already comes to terms with, "same ol' same ol'" isn't necessarily going to cut it anymore. Not if you want to stick around for the long haul and still turn a profit. These business leaders know it, and they're here to share their stories and wisdom with you.
In the 350-year-old shoreside town of Westerly, Rhode Island, sits a cozy bookstore that has become one of the favorite landmarks in the quaint downtown strip of Canal Street. It's not like any other bookstore in town, and unlike many you'll find elsewhere either. Like a throwback to another time, before the big-box bookstores of the late 20th century, Savoy Bookshop is a place that deals in new books, hosts author signings, has a small café, and serves its entire community. It's the combined efforts of a local philanthropist named Chuck Royce who helped fund the creation of the store in a former hotel building and the blood, sweat, and tears of an ambitious businesswoman named Annie Philbrick, who had spent years running garden and landscaping businesses before taking a chance on the book industry with two friends in 2006. She and her partners bought Bank Square Books in nearby Mystic, Connecticut, after she learned its former owner was about to move to California.
"The three of us bought the store not knowing anything about the book industry," recalls Philbrick. "It was a huge learning curve. I didn't know anything prior. I did start working for the previous owner in the spring [of 2006] to follow him around and watch him do the buying before I bought the store in the summer." Around that time, the retail world was really beginning to change. Amazon was roaring, and it wasn't the only threat to the book industry.
So, too, was the Kindle, the popular e-reading device which hit the market in 2007 and appeared to threaten bookstores big and small. "Everyone thought it was this great new, shiny thing and people thought e-books would destroy bricks and mortar," recalls Philbrick. "People fought against it, and then in one sense they began to embrace what they could really do well and what can't be done online – and what Amazon can't do in terms of author events and offering a space of community."
Philbrick had survived the rise of the Kindle, muddled through the pangs of the Great Recession, and overcame one of her partners returning to her former career of teaching. Knowing that her model of selling books worked in the community she was serving, Philbrick found great opportunity when the chance to run Savoy Bookshop & Café came around in 2014. "We were approached by the Royce Family Foundation, and Chuck Royce said he had space in an old hotel that had been converted into condos. He told us he couldn't imagine a town without a bookstore. So, he asked if he built a bookstore that didn't cost me anything, would I run it?" Philbrick took the plunge. Her store, whose adjacent neighbors include a coin shop, clothing boutiques, brewhouse, and pizzeria, stays busy with a stream of locals and tourists, the latter an especially large part of the clientele during the summers.
"We're offering a place in the community, whether it be a place have a cup of coffee, a cup of coffee and a place to read a book, have a meeting, do your schoolwork… We also offer free WiFi. It's all about those little things that make people feel important and feel like they belong." It was even where Senator Hillary Clinton turned up without prior announcement just after the 2016 presidential election. "It was a Sunday afternoon, and we saw a policeman and these guys in dark suits with wires sticking out of their ears. Then this woman came up and started asking for a couple of books, and the clerk said, 'Excuse me, but are you Hillary Clinton?' They got a photograph – and Bill was standing right there, but nobody was very interested in him," Philbrick recalls, chuckling. "People still talk about it to this day."
While Savoy Bookshop & Café is clearly a fixture in the community, it is nonetheless a place of business, and a profitable one at that. While the shelves at Savoy are mainly reserved for new books, a small amount of real estate is given to gifts and novelties. "A lot of bookstores have branched out into sideline items," she says. "We also sell mugs, puzzles, journals, calendars, and cards. Part of the reason is the profit margin is higher on these items as we can price them where we want, whereas books have the prices already stamped on them." About 15% of the sales at Savoy are for non-book items. "If things sell well, we'll keep it. If not, we'll ship it out." And while Philbrick focuses on selling new books, she will order used books for collectors and others who want certain copies that they just can't find new.
Along with taking special orders, reaching out to the community through social media is also key to keeping the sales humming. "We do a lot of marketing on social media. When we opened Savoy, I realized that I really needed a person dedicated to handling events and social media if we wanted to do it right. So, I hired a woman whose sole job it is to do public relations, ticketing, events management, manage Facebook and Twitter, and it's all connected to our website. We also send out an e-blast to about 6,000 people every Monday afternoon with our event listings, and any other kinds of news." And she uses social media, primarily Instagram and Facebook, to sell tickets for author events and drum up sales for preorders of new books. "Something that's really big these days is preordering, and we will promote preorders for books on social media, just like Amazon does. The publishers like this because they get the buzz going about new books in advance, so therefore we will sell in the sense of a preorder online and in the store."
Getting feet in her store is one thing Philbrick has had little trouble doing. And she boils down her recipe for success by remaining a visible and active part of her community, both online and at the store. "We rarely say no to any kinds of requests from the community, whether it be a bake sale in front of the store or a library event inside. We really embrace the community, and that is what make us a fixture here." She adds, "It's really important to concentrate on what you do best and the things that not everybody else can do – the thing that makes you unique."
Kirill Yuzh knows his collectibles… From coins to knives to vintage toys, Yuzh has seen it all, and he stays busy trading many of these classic pieces at M.Y. Pawn, a bricks-and-mortar operation near the sunny shores of Virginia Beach. But he's spent more than a decade in the fine watch industry. He specializes in some of the finest timepieces around, including Omega Speedmaster Moonwatches and Rolexes. "Lunar came as a spinoff from Moonwatch and Oyster from Rolex Oyster Perpetual," explains Yuzh of the name for his watch business. "I have been selling watches since 2006, when I worked for an authorized dealer for several years before branching out as an independent dealer."
In a sea of watch dealers, Yuzh says he stands out from the rest by offering a good variety of watches for individuals working with all kinds of budgets. "Whether you are a beginner collector looking to spend under $5,000 on a vintage watch or a modern watch enthusiast looking for a Richard Mille, I usually have something to pick out from in both ends of spectrum."
He also says being available for customers when they have a question or want to buy something is another key to his success. "I don't have a call center or any kind of sales team working for me. When you call or text or email, you are talking directly to me and I know exactly where each piece came from, what history it carries with it, how much can be negotiated. It makes the buying process more efficient and enjoyable."
Yuzh says social media has changed the way he sells watches. "Instagram has been a huge part of my business. My followers enjoy seeing something new on their feed each day, and since I mostly sell vintage watches, each one is always different, even if it's the same reference model." Adds Yuzh, "In the world where everybody wants to show off their dog, car, vacation, and food, Instagram is essential for doing that."
Indeed, while his bricks-and-mortar M.Y. Pawn is doing well in Virginia Beach, the related LunarOsyter.com is exclusively online, and Yuzh says he has no plans on expanding it into a storefront business model – something he says that has only helped his watch business. "By using social media and digital marketing, I can reach potential clients globally instead of trying to find local clients. Bricks and mortar would only add more liability and extra overhead."
Whether you're running a bricks-and-mortar business, sticking to an online-only platform, or working on a hybrid business model, Yuzh says the key to success is to not focus on just one thing. "If you specialize in vintage Rolex sports models, for example, that's great. But be open minded and try to learn as much as possible about other brands, from other time periods, and buy and sell those as well. When trends come and go, you will be able to follow them and cater to the wants of your clients."
He also says working with other dealers in the market is essential. "Try to build strong relationships with guys in your industry. Share your knowledge, partner on acquisitions, and be a source for someone who is looking for a specific item for their client."
Looking for a particular record? Maybe a certain limited release from a long time ago? If so, there's a good chance you're going to find it at Bananas Records, an institution in "The Sunshine City" of St. Petersburg, Florida. Since 1977, Bananas Records has been a favorite haunt of audiophiles, record collectors, and just about anybody else who loves music. They bill themselves as having the largest collection of vinyl in the world, and with 3.5 million records to their name it's hard to refute that claim.
On the surface, it may seem hard to believe that this record store, established back when records and other physical forms of music media were still on top of the industry, has survived so long. But when you talk with co-owner Michelle Allen, you find out Bananas managed to survive the arrival of CDs and eventually music downloads because they thought outside the box, catered to their community, and remained relevant.
"We never really slowed down that much. Even when CDs were the thing, we were doing huge volumes in international mail order. European customers did not give up on vinyl as easily as here in America," Allen explains. "We make it fun to browse, and with our huge inventory, people love to browse it. Our staff is very helpful and knowledgeable in a lot of areas."
Bananas also draws in a lot of fresh faces through hosting events, most notably taking part in the annual Record Store Day celebrated internationally on a Saturday in April and on Black Friday in November. "We do lots of in-store promotions, like bands playing, and we do lots of posting on social media such as Facebook, Instagram, and the like. We constantly post new items we get in stock that we know are highly looked for." Additionally, they highlight items on their Instagram page with prices and sell on popular platforms such as discogs.com, musicstack.com, and eBay.
Of course, a lot of other music stores, post on social media, too. So how does Banana's further differentiate themselves? Allen says it's their full-service approach and appealing to a diverse array of clients. "We stock products for all ages, all kinds of music, and formats. We do custom work like recording home videos to DVDs, and we do special orders for items that are not in our stock. We can help a 10-year-old and a 90-year-old."
Among the hottest collectibles these days are hand spinners and "Every Day Carry" (or "EDC") items such as tops, knives, and pens. A 26-year-old named Joshua Young took notice of these metal items a few years ago, appreciating their craftsmanship and wondering. Becoming an active collector, he joined in on the conversations happening within collector communities on Facebook and other popular social media sites. He was particularly interested in a newfangled item called a spinner, a small handheld metal device roughly resembling a propeller that was widely cross-marketed in plastic formats as a toy beginning around 2016.
"I got involved in this business in the summer of 2016, when I really started thinking about spinners. That's when the fidget cube debuted on Kickstarter, and they did like 6 million in a day and a half. I don't know why, but I was drawn more to the spinners," he recalls. "They're made by machinists and there are more design tweaks. You have something so simple – it's just a bearing and a piece of metal, and because of its simplicity it's the beauty of it." Liking the versatility and virtually endless design possibilities with the spinners, he jumped all in to what was in 2016 a niche collector market for spinners and related EDC collectibles. "The market was really small and based around Facebook groups. There weren't even big companies to get spinners from because they weren't really even mainstream yet. Everything was made by small CNC (Computer Numerical Control) machine shops, or the guy who made aerospace parts and because spinners were so cool he'd run off like 10 of them." He said the cost of these early small-batch spinners would run anywhere from $70 to more than $200.
With high-cost spinners dominating the market, Young saw an opportunity to create a new business – and carve a new niche in his collectibles market. Having worked in the electronic cigarette industry, he had worked with overseas parts manufacturers and product developers before. "I thought, 'I bet one of the guys I've been working with can make one of these spinners.' And that way, I could come into the market and be able to offer something for an affordable price." His goal wasn't to compete against the higher-priced spinner manufacturers, but rather to offer new collectors and those on smaller budgets an economically friendly – but still cutting-edge – alternative.
Banking on the idea that someone unfamiliar with spinners might not want to drop $70 on the novelty collectible but might be willing to spend, say, half that amount, for an entry-level spinner paid off for Young. "I launched my products at a $35 price point, and I just threw it up on [Facebook group] Spin Space out of left field. I said 'hey, this spinner's available – go buy it!' The first night, I received 125 orders. The second night? 125 more… Third night, more. Within three days, I quit my day job. And it just kept going from there." Originally, he was operating out a small room in a house, but he soon outgrew those tight quarters. "We were moving units. I couldn't keep stuff on the shelf. Everyone wanted one." A few months later, as summer wound down, so, too, did the pace of his sales.
"Then I started getting stuck with inventory. But I had a decent customer base, and they wanted the latest and greatest designs. I tried to make Spinetics sort of like Amazon, where I sold spinners from other companies. I like designing stuff, don't get me wrong. But you may not like the designs I create, and that won't hurt my feelings if you like a design from a different company." He says the spinner market has changed quite a bit since 2017. "The plastic spinners like the ones they were selling at 7-Eleven really hurt the market. Many people thought spinners were no more than just the cheap ones you'd find at convenience stores or the ones on Amazon made from zinc or other less-than-ideal metals. So when someone came into our store, they'd go 'whoa, this is completely different than what I was expecting.'"
Indeed, no longer do spinner collectors seek generic designs – they mainly seek custom or unique designs. "That's fine," Young relents. "I'm trying to get rid of a lot of old stock still. We do a lot of finishing in-house, including anodizing titanium, applying a mirror polish on spinners, and laser engraving." He's also got a portfolio of more than 50 concept designs, about a dozen of which have been turned into actual spinners and other EDCs. One he's working on now is a so-called "worry coin" with multiple functions. "The top of it rotates and clicks like a ratcheting wrench. And you can open it up, take out the ratchet function, and let [the coin] spin freely like a spinner." He calls the worry coin his "pride and joy," as he's spent months refining its mechanism device and overall design.
His family-owned and -operated business now works out of a rental warehouse space with a small reception area that doubles as a showroom. And he recently acquired a new CNC machine and wants to launch a new company called FINetics ("FIN" standing for "Functional Innovative Necessity"), with a focus on other high-end but affordable practical collectibles, such as pens. But wherever his next venture takes him, he's confident his background in customer service and ability to engage with his community of fellow collectors will help him succeed. "All of my jobs in my life have been customer service or sales based," he says. "And the whole community aspect is that, when you buy on Amazon, you're dealing with a representative but lose the personal touch. If an order doesn't go out on time here, we write a personal note and throw in a bonus item. When you're dealing with a collectors market, the personal touch is the difference between success and failure."
He says you can't start a business and expect to start off with amazing results. "The reason I had some success early on is because I had a presence in the spinner community." Young, himself a coin collector who carries a silver dollar around in his pocket, says coin dealers need to engage with their communities. "You need to introduce yourself to coin communities, meet people, and let them know who you are. When you're talking about Facebook, Twitter, Instagram, and YouTube, it's free advertising." Additionally, Young says both quality and quantity of your exposure are key. "You need to get content out there and eyeballs looking at your stuff, so that's where quantity comes into factor, but none of those people are going to stay or help you with word of mouth unless your postings are quality. You can't just post photos of coins – they need to be coins with a story," he says. "Put up decent photos and interact with your community – ask them what they like about the coin, why, and whether they'd buy it. You don't want to just be a salesman. You want to be a community builder."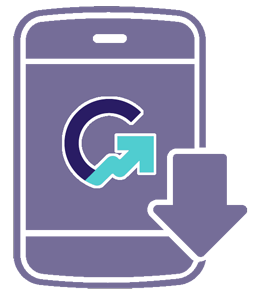 Download the Greysheet app for access to pricing, news, events and your subscriptions.
Visit these great CDN Sponsors
---