Palladium:

$1,654.00
$9.00
Bitcoin:

$22,828.57
$436.30
Ethereum:

$1,634.67
$46.73
Canadian Dollar:

$0.74
$0.01
Australian Dollar:

$0.69
$0.01
Collecting Very Fine Grade Walking Liberty Half Dollars
Collecting Walkers in Very Fine condition can be both rewarding and challenging while affordable.
For prices that are much lower than the prices of corresponding AU to Uncirculated grade coins, a set of Walking Liberty half dollars (1916-47) in Very Fine grades may be assembled. VF grade Walkers are often attractive and present the design well.
Yes, it is true that AU to UNC grade Walking Liberty half dollars feature more design detail than Very Fine grade Walkers. On the obverse, however, this difference is not dramatic. Most of the design is rather clear on Very Fine grade Walkers. They are sharp enough to be appreciated and enjoyed.
I suggest searching for VF20 to VF30 grade Walkers that have pleasant natural toning and minimal contact marks. Among half dollars of the same date, I would usually rather own a natural gray and russet VF20 grade Walker than an AU50 grade Walker that has obviously been dipped white by way of an acidic solution.
Of course, some VF grade Walkers have problems or have been dipped, too. I recommend taking the time to find naturally toned coins with minimal imperfections and being willing to pay full retail prices for coins that are particularly appealing.
Fortunately, many pleasant Walkers of all dates survive. These can be cherished by collectors for generations to come.
Walking Liberty half dollars and also Mercury dimes were designed by A. Alexander Weinman. He is also responsible for several, widely recognized medals, notably for the Louisiana Purchase Exposition, the American Institute of Architects and the American Numismatic Society.
According to the website of the Smithsonian Institution, Weinman was awarded "important sculptural commissions, including the monument to General Alexander Macomb in Detroit; the Post Office Department Building, Washington, D. C.; and Pennsylvania Station, New York" (https://americanart.si.edu/artist/adolph-weinman-5300). Other websites depict his large, outdoor sculptures that were placed at train stations, in parks, and in front of private structures, in various parts of the United States.
Weinman was born in 1870 and he died in 1952. From 1895 or 1896 to 1898 or so, Weinman was an assistant to Augustus Saint-Gaudens, the greatest sculptor in the history of the U.S. and the designer of a famous series of double eagles ($20 gold coins). Saint-Gaudens departed for Europe in 1898, and Weinman focused on his career in the U.S. Later, Weinman collaborated with Saint-Gaudens in the design of a medal commemorating the inauguration of President Theodore Roosevelt. Also, Weinman's famous and very appealing "Descending Night" sculpture (circa 1915) was very likely to have been inspired by works of Saint-Gaudens.
A collector could appreciate Weinman's design and Walking Liberty half dollars in general by assembling a set of late dates, 1941–47, or just modern Walkers, 1934–47. While these are low cost options, I recommend against traveling down either the modern avenue or the avenue of late dates. One reason to buy coins is to become part of, or at least touch upon, the culture of coin collecting. It is often satisfying to form a collection that knowledgeable collectors find or would find to be meaningful.
Most post-1933 Walkers are inexpensive because they are extremely common; hundreds of thousands are around. A Good-4 grade representative of a scarce early date has more numismatic significance. During the history of coin collecting, knowledgeable buyers have tended towards coins that are scarce, not those that are extremely common.
The 1921-S is a key date that is much scarcer than all other Walkers except the 1921-D. In all grades, including certified and raw coins, there are fewer than ten thousand 1921-S Walkers around, possibly much fewer. Many surviving 1921-S Walkers grade from Fair-02 to VG8, if gradable at all. In contrast, there may be more than 350,000 1941 Walkers in existence, most of which grade below MS64. It is not cost effective for sub-64 1941 Walkers to be certified.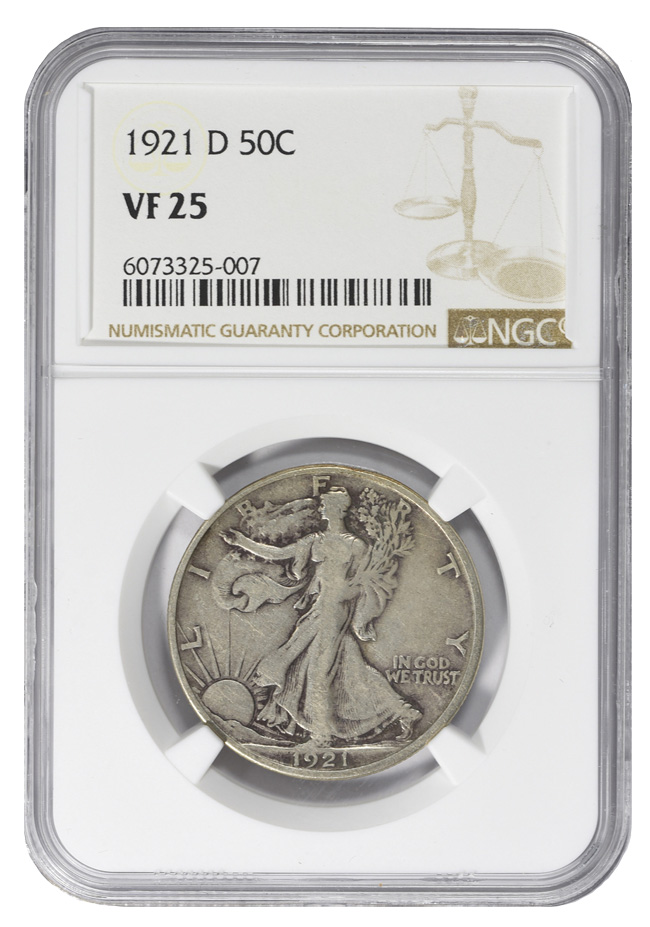 In October 2021, the Greysheet Bid (top-wholesale) value for a G4 grade 1921-S, at $70, was just $10 more than the Greysheet Bid for an MS64 grade 1941 Walker, $60. PCGS has graded more than 4,500 1941 Walkers as MS64, and NGC has graded more than 3,250. In MS65, PCGS has graded nearly 6,000 and NGC has graded more than 3,500. In MS66, PCGS has graded around 3,400 1941 Walkers and NGC has graded almost 2,500, as of Oct. 9, 2021.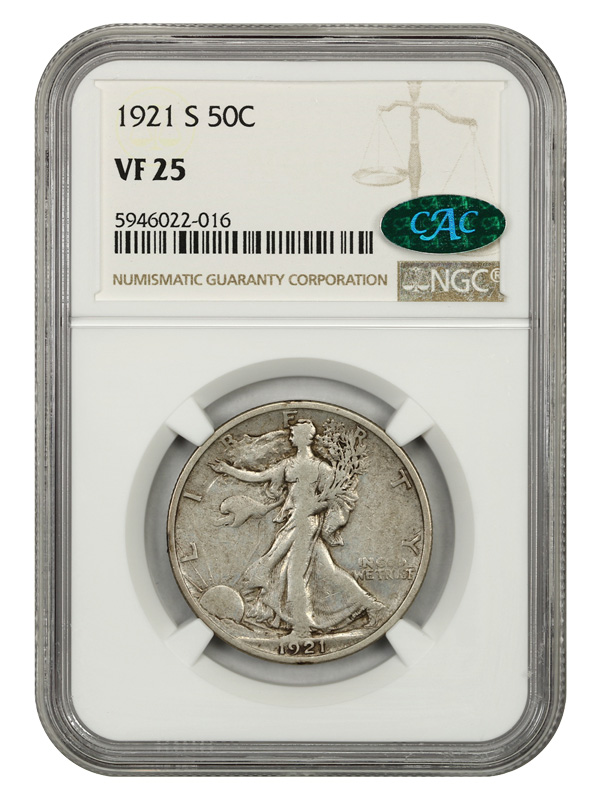 If grading fees did not amount to a substantial percentage of the market value of a 1941 Walker, thousands more 1941 Walkers would probably be certified as MS64. There was a time when the cost of having a MS64 grade common date Walker certified was a much lower percentage of its wholesale value.
In the Certified Coin Dealer Newsletter (a former CDN-Greysheet publication) of March 16, 1990, the sight-unseen bid level for an NGC or PCGS graded MS64 1941 Walker was $100. I believe that grading fees were then lower. It is certain that postage, handling and shipping-insurance costs were lower in 1990 than such costs are in 2021. Dealers were then far more likely to submit presumed MS64 grade, raw Walkers to NGC or PCGS. Many Walkers, though, have surfaced over the past thirty years. An immediate point is that late date Walkers are even more common than population data suggests.
In circulated grades, late date (1941–47) Walkers may be purchased for not much more than bullion value. As of Oct. 12, 2021, Greysheet Bid for a VF20 1941 Walker was $8.63. Greysheet Bids for VF30 to XF40 grade 1941, 1942 or 1943 Walkers were between $9 and $10. Retail prices are higher. Collectors, however, who attend small to medium size coin shows may be able to find and purchase VF grade, common date Walkers for just a little more than prevailing Greysheet Bid levels.
It is a very realistic possibility that VF grade representatives of all Walkers from 1939 to 1947 could be obtained by a collector for less than $17 each late in 2021 or in early 2022. VF grade 1934, 1934-S, 1935, 1935-S, 1936, 1936-D, 1936-S, 1937 and 1937-S Walkers could probably all be obtained for less than $17 each, too.
The 1938-D is actually an exception to the rule that modern (post-1934) coins are very common and inexpensive. Even in Very Fine grade, a 1938-D may retail for $100, and a MS64 grade 1938-D would probably cost a collector more than $700.
Greysheet Bid levels for VF20 Walkers from the late 1920s are surprisingly reasonable, from a logical perspective. The highest is $60 for a 1928-S. Greysheet Bid for a VF20 grade 1929-S is just $24. For better date coins in general, dealers usually charge more than Greysheet Bid levels.
Given the reality that mint state grade 1923-S halves cost thousands of dollars, it is sensible for some cost conscious Walker enthusiasts to pay around $200 for a nice VF20 grade 1923-S. These are scarce.
Demand for coins for circulation fell dramatically and mintages dropped in 1921 because there was a severe economic downturn in 1920 and 1921. The 1921-D and the 1921-S are relatively scarce and expensive.
On July 29, 2021, Heritage sold a PCGS graded VF20 1921-S for $624. On July 11, the firm of David Lawrence sold a CAC approved, NGC graded VF25 1921-S for $975. An AU grade 1921-S would probably cost a collector at least $6,000.
In VF20 or VF25 grade, the 1921-D is the most expensive Walking Liberty half dollar. For coins that grade above VF30, the 1921-S becomes significantly more expensive.
On June 13, 2021, the firm of David Lawrence sold a PCGS graded VF20 1921-D for $1,125. On Oct. 12, 2021, the CPG retail price estimate for a VF20 grade 1921-D was $975, which I found to be too low. A collector should not be afraid to be pay significantly more than $1,000 for a VF 1921-D. On May 9, 2021, GreatCollections sold an NGC graded VF25 1921-D for $1,485.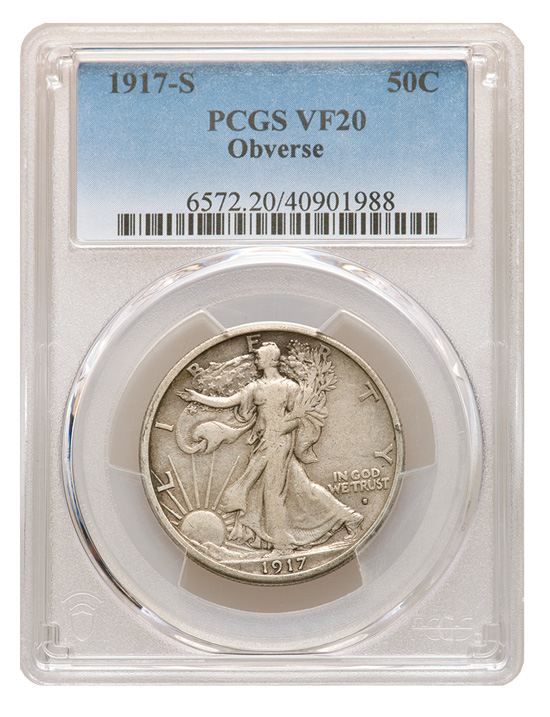 Some interested collectors are unaware that the 1921 Philadelphia Mint issue is a key date, too. For Walkers, there are three key dates from one year, 1921, 1921-D and 1921-S. As an aside, I note that the presence of three key dates from one year illustrates the point that the term 'date' in coin collecting often refers to a combination of a year and a mint location in the framework of a particular design type or denomination; the term 'date' does not just refer to the numerals of the year. In this context, a mintmark or lack of one is part of the date.
On March 14, 2021, GreatCollections sold a PCGS graded VF20 1921 for $717.20. On Nov. 6, 2020, the firm of Scotsman sold a CAC approved, PCGS graded VF20 1921 for $708.
Among pre-1921 Walkers, there are five semi-keys and additional better dates. As of Oct. 12, 2021, Greysheet Bid values in VF20 grade were $210 for the 1919, $275 for the 1919-D and $250 for the 1919-S. Retail prices for these tend to be at least 20% above Greysheet Bid values.
The 1917-S with the mintmark on the reverse is a semi-key. During the first year of Walkers, 1916, the mintmark was placed on the obverse (front of the coin). A new policy was implemented in the middle of 1917 to move the mintmark from the obverse to the reverse.
In response to my inquiry, pre-eminent historian R. W. Julian states that on "April 13, 1917, Mint Director Raymond T. Baker wrote Philadelphia Mint Superintendent Adam Joyce, ordering the mintmark placement change. Baker noted that he was confirming in writing the verbal order given by the preceding director, F.J.H. von Engelken." Strangely, it was asserted that "the mintmark as first placed had the appearance of a defect in the die and was entirely too prominent."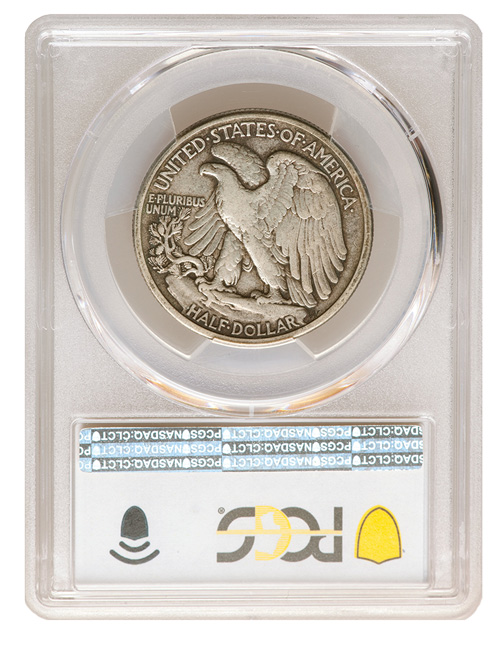 U.S. Mint officials employed questionable reasoning, in my opinion. The obverse mintmarks on Lincoln cents of the same time period did not appear like die defects and were equally "prominent."
There are 1917-D Obverse, 1917-D Reverse, 1917-S Obverse and 1917-S Reverse Walkers. Given the importance of mintmarks in the culture of coin collecting, these are four different dates. Indeed, this distinction is obvious without magnification and relates to determining the coins needed to complete a set by date!
Of these four, the 1917-S Obverse tends to cost more than twice as much as any of the other dates from this year, for coins of equivalent quality and eye appeal. On January 12, 2021, Heritage sold a PCGS graded VF20 1917-S with the mintmark on the obverse for $288.
A 1917 Philadelphia Mint Walker may be an excellent selection for a type set, as Greysheet Bid in VF20 grade is just $18. Even if a collector had to pay $26, this is a small fraction of the cost of each of other early Walkers in VF20 grade.
It is debatable as to whether the 1916-S is a semi-key or just a better date. On average, a 1916-S costs more than a dozen times as much as a commensurable 1917 and more than three times as much as an equivalent 1916-D in grades above VG8. On March 14, 2021, GreatCollections sold a PCGS graded VF20 1916-S for $382.68.
Generally, a set of Walkers in VF20 to VF30 grades is much less costly than a higher grade set. If technically impressive coins with attractive natural toning are selected, a finished set is likely to be exceptionally pleasing and really a pleasure to behold.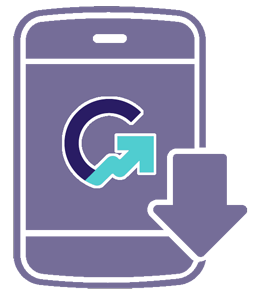 Download the Greysheet app for access to pricing, news, events and your subscriptions.
Visit these great CDN Sponsors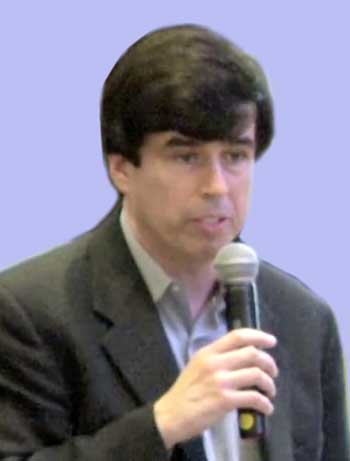 More than 750 of Greg Reynolds' articles about coins and related items have appeared in ten different publications. Reynolds has closely examined a tremendous number of rare, or conditionally rare, vintage U.S., British and Latin American coins. Furthermore, he has attended dozens of major coin auctions, including those of Eliasberg, Pittman, Newman, Gardner and Pogue Family. From the NLG, Reynolds has shared or won outright the annual award for 'Best All-Around Portfolio' a record seven times. Greg is available for private consultations and analyses, especially regarding rarities and auctions.
---