Palladium:

$2,162.00
$98.00
Bitcoin:

$23,856.42
$608.60
Ethereum:

$1,770.99
$66.32
Canadian Dollar:

$0.78
$0.01
Australian Dollar:

$0.70
$0.01
Colorfully Toned Silver Coins Shine in Very Successful Pogue VII Auction
The Pogue VII sale by Stack's-Bowers was held the evening of Friday, March 20th in the building that houses this company's headquarters in Santa Ana, California. As the sale was relocated after a convention in Baltimore was canceled, it was widely believed that many of the coins would bring even less than central wholesale levels. Such predictions were wrong. The sale was a resounding success, and a majority of the coins realized CPG®-level prices or more!
The Pogue VII sale by Stack's-Bowers was held the evening of Friday, March 20th in the building that houses this company's headquarters in Santa Ana, California. As the sale was relocated after a convention in Baltimore was canceled, it was widely believed that many of the coins would bring even less than central wholesale levels. Such predictions were wrong. The sale was a resounding success, and a majority of the coins realized CPG®-level prices or more!
Indeed, many coins brought very strong prices. Moreover, the results of the Pogue VII sale did not provide evidence of a very recent significant decline in market levels. It is too early, however, to analyze the effects of the current crisis on markets for rare coins.
It is not practical to cover the whole Pogue VII event in one discussion. Before the auction, rare gold coins included were the most newsworthy. In terms of prices realized, however, the most newsworthy results for any coins in the sale that can be fairly categorized as a group were prices realized for very colorfully toned silver coins. For the most part, these generated much excitement and the strongest prices. Before discussing specific coins, it makes sense to briefly provide some background regarding the Pogue Family Collection. Brent and his father, Mack, became interested in coins during the 1970s. They frequented a coin store in Texas owned by Mike Brownlee. A business connection between Brownlee and the late Harry Bass was widely known. Bass collected early gold coins by die variety and Brownlee was very knowledgeable about the varieties.
At some point, Brownlee encouraged Brent's father to collect rare early gold coins. Brent's father decided to focus on half eagles. Brent told me that the rarity and historical importance of half eagles were factors. The Pogues figured that pre-1840 half eagles were undervalued. Veteran coin professional Richard Burdick is extremely knowledgeable about the Pogue Family Collection. "In the early 1980s, the Pogue Family did a lot of business with Brownlee," Richard notes. "David Akers kind of took over the situation at the Eliasberg sale in October 1982," Burdick reveals. "Brent was a teenager. Hid dad requested that Brent leave the Eliasberg sale early to go back to a track meet at his high school in order to support his team."
Brent's father later became interested in Flowing Hair and Bust silver dollars. Mack Pogue set up some kind of legal instrument to own the family's coin collection, a trust I believe. The collection was built by a team, which changed over time. Brent's role grew later in his life, but his father was always in charge. In addition to numismatic consultants, the Pogues had people keep track of the collection and the funds allocated.
During the mid to late 1980s, David Akers was clearly the lead dealer for the Pogues, though he was never the sole dealer. He brought quite a few Pogue Collection coins to NGC for grading in 1988 or early 1989. From 1990 to 1996, the Pogues did not buy any rarities. During the late 1990s, they were buyers again. Around 2001, coin experts Richard Burdick and a Texas dealer starting to become involved with the Pogue team. This Texas dealer does not wish for his name to be published. "From 2001 or 2002 to January 2014, another expert was building the paper money part while I concentrated on early copper and silver," Richard recollects. "We both spent a lot of time on placing gold coins in the Pogue Family Collection."
Before Burdick joined the team, the Pogue Collection comprised mostly of pre-1840 U.S. gold coins and silver dollars, with a very small number of early copper coins. A majority of the silver coins other than silver dollars were recommended by Burdick. Brent, though, did select some coins on his own initiative, and the Pogue family purchased coins from several dealers.
In 2003, Burdick arranged for the Pogues to acquire the type set of copper, nickel and silver coins formed by Dr. Claude Davis, "The Foxfire Collection." Richard had advised Dr. Davis for "around thirty years." The sale of this type set was finalized in 2004. This acquisition marked a new direction for the Pogues, who then expanded beyond pre-1840 coins. They planned to complete a 'type set' of all classic U.S. coins, with many rare or otherwise noteworthy dates. Burdick reveals that "Brent's long term vision was to complete this type set and publicly exhibit it in New York, Dallas, Los Angeles, London, Zurich and Hong Kong." After his father's interest waned, this type set was never completed. Brent died in July 2019. His father is still alive.
The first four Pogue sales, in 2015 and 2016, were comprised of pre-1840 coins. There were some post-1839 Liberty Seated coins in Pogue V in March 2017, though Pogue V will be remembered for early copper and Draped Bust silver dollars. The Pogue VI sale on March 19, 2020, consisted of scarce paper money. In the Pogue VII sale, the themes were post-1840 supergrade coins, post-1840 rare dates, a set of business strike quarters from 1892 to 1964, vintage commemoratives, popular design types of patterns for silver denominations, and Poor-01 to AG3 grade representatives of coins that are rarely found in such low grades. There were some odds and ends in the sale, too.
While the vast majority of items were owned by the Pogue Family through a financial instrument, most likely a trust, Brent did own a few coins himself. Some or all of the set of quarters from 1892 to 1964 may possibly have been owned by Brent as an individual as that was his pet project, "for fun." While I am unsure as to exactly which coins were owned by Brent as an individual, I am certain that these constituted a very small percentage of the coins and numismatic items in the seven sales of the Pogue Family Collection. It is accurate to refer to the whole collection as the Pogue Family Collection of Coins & Currency, as Brent's father was the founder and executor of the collection. It is misleading to refer to it as the "D. Brent Pogue Collection."
In several conversations that I had with Brent, he was very upset that the collection was being sold. Brent had hoped that it would remain intact at least until the end of his life. He was glad, though, that other dedicated collectors had a chance to own Pogue Collection coins during their respective lifetimes. He definitely appreciated colorfully toned silver coins. An 1853 Three Cent Silver was PCGS graded MS67 and CAC approved. The obverse features multiple green and orange hues about the outer design elements, and an unusual pink-blue combination in the center. Greysheet bid for this coin was $3,000 and the CPG®-CAC collector price estimate was $3,750. This 1853 trime brought $7,200!
The 1861 Three Cent Silver was more convincing as a wonder coin, and it brought more than twice as much as the just mentioned 1853! The 1861 was likewise PCGS graded MS67 and CAC approved. The CPG®-CAC value for the 1861 trime was also $3,750. The blue, green, russet, orange and peach hues on this coin are consistent with colors that form when silver coins are stored in certain kinds of envelopes that were popular with U.S. coin collectors in past eras. This is an exceptionally attractive coin that is technically impressive as well. The $18,000 result for this 1861 trime was extremely strong. Was the buyer captivated by the toning on the obverse?
At least one competitor probably figured that this trime may upgrade to MS68. Personally, I find its grade to be in the middle of the MS67 range, but I will not attempt to predict grading events for this in the future. Even a certified MS68 grade 1861 would probably have a collector value in the $11,000 to $14,000 range, below the auction price of $18,000.
Though no pedigree is mentioned in the catalogue, the Pogue Collection 1866-S half dime was acquired by Dr. Claude Davis in November 1974, according to Richard Burdick's monograph on the Foxfire Type Set. This half dime was NGC graded as MS67 when the whole Foxfire Type Set was submitted to NGC in 2002. Eventually, all the Pogue coins were brought to PCGS.
For this PCGS graded MS67 and CAC approved 1866-S half dime, the Greysheet-CAC bid was $8,500 and the CPG®-CAC value was $10,600. In my view, a $9,000 result would have been strong. This 1866-S sold for $15,600. The vivid tones on this half dime may have stimulated bidders.
The PCGS graded MS68 and CAC approved 1839 dime was one of the most famous dimes around in the 1990s when it was owned and promoted by the late Ed Milas. The even and well balanced toning was memorable. This 1839 was NGC graded as MS68 before August 1991. It could be true that Milas sold it to John Abbott who, in turn, sold it to Dr. Davis during May 1998.
This 1839 dime was crossed into a PCGS holder and CAC approved. In March 2020, the CPG®-CAC price was $29,000 for this 1839 dime. I figured a fair collector price would be in the range of $30,000 to $35,000. The $40,800 auction result is newsworthy.
The Pogues had two 1916-D Mercury dimes with colorful toning. The PCGS certified MS65FB 1916-D was previously NGC certified. In November 2008, the Stack's-American Numismatic Rarities (ANR) merged company auctioned that dime in an NGC holder for $48,875, not long after markets for rare coins peaked in early August 2008, but before rock-bottom levels were reached in April 2009. Then and now, this coin had a sticker of approval from CAC.
The $45,000 result on March 20, 2020 was a collector-level price. No dealer would pay that much to place this coin in inventory.
The Pogue Collection, PCGS certified MS67FB 1916-D dime drew more attention. This coin was already famous before the Pogues acquired it. This '16-D was in the ANA auction in August 2010 as part of the "Joshua" collection. Although market levels for these were then higher, this '16-D brought $195,500 in August 2010 and $204,000 in March 2020. Heritage images then and Stack's-Bowers images now suggest that the toning pattern is the same.
In April 2001, Heritage auctioned this same '16-D for $128,800. It is interesting to compare the images in the Heritage archives from 2001 to those from 2010 and to the current SBG images. Did some of the intense colors on the obverse appear well after 2001?
Liberty Seated quarters of 1853 with both arrows and rays constitute a one-year only design type. The Pogue Collection had the most colorfully toned coin of this type that I have ever seen, and I have been enamored by Liberty Seated quarters since I was nine years old. The colors are enticing.
Richard Burdick states that Andrew Sydlak purchased this coin "out of the B. Max Mehl sale of The William Neil Collection in 1947." Sydlak told Richard that this coin was earlier in the B. Max Mehl sale of the Ten Eyck Collection in 1922. The Neil catalogue does indicate that an 1853 quarter was in both sales, but it is not plated in either. Richard purchased this 1853 quarter from Sydlak in the 1980s. Richard sold it and later bought it back before Dr. Davis acquired it in 1999. In Richard's monograph about The Foxfire Collection, it is listed as being NGC graded MS67.
This 1853 quarter was PCGS graded as MS67 and CAC approved in 2020. The $72,000 result was certainly a collector price rather than a dealer price.
Colorful Standing Liberty quarters were star newsmakers in this auction. The 1917-D Type One (Open Chest) quarter was PCGS graded MS67 and CAC approved. This quarter exhibits colors that often stem from Wayte Raymond National Boards or similar albums.
The CPG®-CAC collector value estimate is $8,750. Spectrum-Bowers & Merena (B&M) auctioned a PCGS graded MS67 Type One 1917-D in August 2006 for $7,762.50. I would have figured a collector price in the range of $7,000 to $9,000 for the Pogue coin in March 2020. It realized $19,200!
The Pogue 1917-D Type Two (Plated Chest) quarter also has very colorfully toned. This coin is PCGS graded MS66 and CAC approved. The PCGS price guide value and the CPG®-CAC value are the same, $2,000. This coin brought $12,000! The CPG®-CAC value for a MS67 grade Type Two 1917-D was just $6,250 and the PCGS guide value was less, $6,000.
The really wild toning of the Pogue 1920-S quarter notwithstanding, I was surprised by the price realized of $40,800, extremely strong for sure! This 1920-S is PCGS graded MS67 and is one of five 1920-S quarters at the MS67 level that was approved by CAC.
The PCGS certified MS67+FH 1929 quarter in the Pogue VII sale has much variegated toning including a large number of colors. It was earlier in the Spectrum-B&M auction of November 2010 as part of the "Malibu Collection," in which this coin realized $25,875. It is CAC approved.
Market levels for PCGS graded MS67 or higher Standing Liberty quarters were probably a little higher in November 2010 than in March 2020. Nonetheless, this coin realized $66,000 on March 20, quite a price! According to PCGS data, except for the 1930, the 1929 has the highest population with a 'Full Head' designation of all Standing Liberty quarters including well over five hundred 1929 quarters that are PCGS graded from MS65 to MS67 with a 'FH' designation.
The 1928 (not 1929) in the 'Just Having Fun' set is relevant as a reference. The JHF 1928 is also PCGS certified as MS67+ FH, also has a CAC sticker, also has very colorfully toned, and is even more of a certification rarity in context of PCGS grading. Should the JHF 1928 be worth more than the Pogue 1929? Market levels were higher in August 2012 than they were in March 2020. The 'Just Having Fun' 1928 quarter was auctioned by Stack's-Bowers for $44,062.50 in August 2012, about one-third less than the $66,000 result for the Pogue 1929 in March 2020!
The Pogue Collection 1932 Washington quarter is one of seventy-four that CAC has approved at the MS66 level. In February, the CPG®-CAC value for a MS66 1932 was $910 and this value was later raised to $975. Even if the true value turned out to be 50% higher, the true value would be less than $1,500. The Pogue 1932 realized $4,800! Did colorful toning excite bidders?
The Pogue Collection had two 1947 quarters that were each PCGS graded MS67. The first piece, which had a CAC sticker, has colorfully and evenly toning. In September 2019, Heritage sold a dipped white, PCGS graded MS67 and CAC approved 1947 quarter for $216.
The CAC approved, Pogue 1947 brought $3,120. The second Pogue 1947, which did not have a CAC sticker, has colorfully toned, too. It realized $1,560.
The Pogue 1874 half dollar is an appropriate example of a coin that commanded a strong price because of colorful toning. The Pogue 1874 is PCGS graded as MS66+ and CAC approved. While the toning is very attractive, this half dollar is not technically impressive for a gem quality coin. A high level of eye appeal pulls its grade into the gem range. When ANR auctioned this coin for $19,550 in March 2004, this 1874 half was NGC graded as MS65. In March 2020, in a 'MS66+ holder,' it brought $31,200.
Although the $52,800 result for the Pogue Collection 1916-D Walking Liberty half dollar is very strong, it was not especially surprising. This is one of the most wonderfully toned Walkers that I have ever seen. As a $40,000 result would have been strong, it seems likely that the aesthetics of this coin attracted bidders.
Also, this is the only 1916-D Walker that is CAC approved at the MS67 level.
The 1957 Franklin half dollar in the Pogue Collection has exceptional toning. This half is PCGS certified as MS66FBL and has a CAC sticker of approval. It was earlier in ANR's auction of March 2004. This 1957 half then had the same PCGS MS66 grade and 'Full Bell Lines' designation.
Curiously, the Pogue 1957 half realized $1,840 in March 2004 and $3,000 in March 2020. Both results are far higher than the market value for a MS66 1957 Franklin with a FBL designation, even with a CAC sticker.
The CPG®-CAC value estimate was $234 for a MS66 grade 1957 half with a FBL designation and $1,880 for a MS67 grade 1957 half with FBL.
Does the $3,000 price realized in the Pogue VII sale for this 1957 half dollar reflect a premium for great natural toning or a belief among some bidders that this coin will upgrade to 'MS67+'? Both factors could have contributed to the result. This coin is dramatically more attractive than many of the others that PCGS has graded as MS66 to MS67+. Technical characteristics are a component of a coin's grade, too, though, and this coin is particularly difficult to appraise.
The Pogue Collection 1885-CC Morgan exhibits the kinds of colors that Morgan dollars should have, in my opinion. Particular blue, russet and orange-tan colors come from or could have came from albums and boards of the types that were widely used by collectors during much of the 20th century. The trend of paying vast premiums for Morgans that have wild yellow, deep pink, bright lime-green, rich red or glowing magenta tones is unfortunate, as those colors were generated in peculiar environments that have never really been explained. The Pogue 1885-CC Morgan, in contrast, has regular and traditional tones that are very attractive.
The price realized for this 1885-CC silver dollar was very strong, $2,880. The 1885-CC is an extremely common coin. While the excellent toning on this one is and should be worth a premium, there are thousands of MS65 to -68 grade 1885-CC Morgans around. The Pogue 1885-CC is one of more than two hundred that PCGS has graded as MS66+ and it is one of two hundred and ninety-five PCGS or NGC graded 1885-CC Morgans that CAC has approved as being at least in middle of the MS66 grade range.
There were many other coins in the Pogue VII auction that brought strong prices. The emphasis above is on colorfully toned silver coins as many of these realized astonishing prices.
Results for Barber quarters, half eagles and double eagles were mixed and require discussions of their own. It would not make sense to put forth generalizations about them.
CAC approved nickels brought strong to very strong prices. Results for One Dollar Gold pieces are consistent with a hypothesis that underlying market levels for these may have noticeably fallen in recent months. The catalogue estimates for these were too high, and the One Dollar Gold pieces fared reasonably well. The eagles that I personally found to be convincing in regards to their respective PCGS grades brought strong prices. While the Pogue VII auction as a whole was very successful, there were a few pieces here and there that realized wholesale prices or prices around the wholesale-retail border. Coins really need to be analyzed as individuals for their values and physical characteristics to be understood.
Copyright ©2020 Greg Reynolds
Insightful10@gmail.com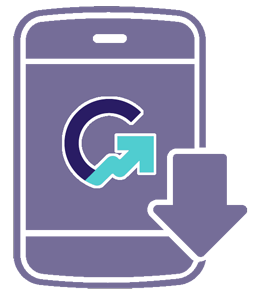 Download the Greysheet app for access to pricing, news, events and your subscriptions.
Visit these great CDN Sponsors
Greg Reynolds is a professional numismatic researcher and writer. He can reached via email at
Insightful10@gmail.com
.
---