Palladium:

$2,080.00
$4.00
Bitcoin:

$23,804.31
$207.83
Ethereum:

$1,879.90
$14.58
Canadian Dollar:

$0.78
$0.01
David Lawrence Rare Coins and D.L. Hansen Another Great Rarity: 1885 Trade Dollar NGC Proof 66
On the evening of Thursday January 10, 2019, at the Heritage Platinum Night Auction hosted by the F.U.N. Show, John Brush, President of David Lawrence Rare Coins and D.
On the evening of Thursday January 10, 2019, at the Heritage Platinum Night Auction hosted by the F.U.N. Show, John Brush, President of David Lawrence Rare Coins and D.L. Hansen, the owner of the Greatest U.S. Coin Collection of All-Time, acquired the famous and rare 1885 Trade Dollar, graded by NGC as Proof 66 for $3,960,000.
Mr. Hansen, assisted by John Brush of DLRC, has been on a mission for the past two years to put together the first privately held coin collection of items from 1792 to Present. The "Eliasberg Quest" as they call it, has been an incredible challenge for the duo, and this legendary rarity was another stop on the path to completion. According to the PCGS Registry Set calculations, the collection put together by Hansen has already surpassed the overall quality of the historic Louis Eliasberg Collection, even while missing a dozen tougher items.
The coin, which was graded and authenticated by Numismatic Guaranty Corporation (NGC) as Proof 66, was last offered in a public arena in 1997. With a pedigree of Mehl, Eliasberg, Parrino, Morelan, and Albanese, this piece was acquired by the owner of the Greensboro Collection in 2006 in a private transaction. The recent offering was also the first offering of one of the five 1885 Trade dollars since DLRC sold the Farouk example in the Richmond Sale of 2004. While not as publicized as an 1804 Draped Bust dollar or a 1913 Liberty Head nickel, this historic rarity is offered far less frequently than the other classic rarities mentioned. With no examples housed in the Smithsonian, ANA, or ANS museums, this incredible opportunity was truly a once in a lifetime event.
Mr. Brush stated, "This opportunity to acquire such a legendary rarity is something that you can only dream about as a child. In fact, we had attempted to purchase this coin several times in the past year but were rebuffed each time. In the end, when we saw that it was being offered in the auction, we knew that it was an opportunity that could not be taken lightly. It's truly an honor and a dream to work with a collector such as Mr. Hansen, and this purchase is certainly one of the highlights of my career."
Mr. Hansen, a Utah businessman and partner of DLRC, has been an active collector since childhood, but has only rekindled his passion over the last two years. In that small-time span, he has acquired what is widely considered to be the greatest all-time collection of U.S. coins. He commented, "This was an opportunity to buy the finest example of a true classic rarity. It will match incredibly with the 1884 Trade dollar PCGS Proof 67 that we acquired a year ago. It also makes a real statement as we now have put together what is the absolute finest collection of proof Trade dollars ever assembled. When I viewed the coin in-hand I was simply mesmerized, and I knew that it would be a perfect addition to the collection."
This piece was another momentous acquisition by Mr. Hansen as the collection now houses many classic rarities and finest-known items. The 1885 Trade dollar will join the 1804 $1 PCGS Proof 62, the 1907 Ultra High Relief $20, the 1876-CC 20 cent PCGS MS65, the finest 1901-S Barber quarter PCGS MS68+, as well as the most complete collection of US coins that has been privately assembled.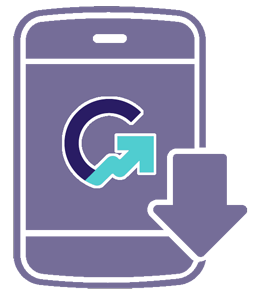 Download the Greysheet app for access to pricing, news, events and your subscriptions.
Visit these great CDN Sponsors
Source: Certified Collectibles Group

The Certified Collectibles Group (CCG) is a set of independent third-party companies (NGC, NCS, PMG, CCG, CCS, ASG & CAG) focused on the expert authentication, grading and conservation of collectibles.
---