November 27, 2020
Industry
News
Vital rare coin & paper money industry updates
Palladium:
$2361.34
$2.32
Palladium:
$2361.34
$2.32
SEARCH BY CATEGORY
OR PUBLICATION
Decatur Monthly Coin Show
CDN Publishing · Aug 31, 2018

« All Events This event has passed. Decatur Monthly Coin Show December 2, 2018 « Mai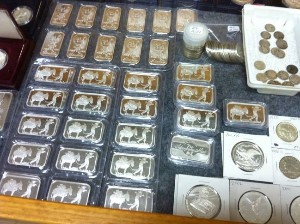 Decatur Monthly Coin Show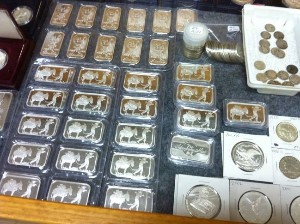 Several Coin Dealers from Multi-State area, we have a variety of vendors. As of 2017, the Show is 56 Years Strong. Located at The Decatur Riverside Center 231 E Monroe Street Decatur Indiana 46733 (Highway 224 East), The Show Hours are 8:00 AM to 3:00 PM, Free Admission, Existing over 56 ears, Sponsored by the Adams County Coin Club.
We have 95 eight foot tables inside the Riverside Center (year round with heat and AC), hot food served inside till 2:00 PM,  plus outside vendors ready and willing to "Wheel & Deal". New vendors are always welcome. While in Decatur please visit the Decatur Sculpture Tour, visit our Downtown Antique stores and our restaurants.
Leave a comment
Please sign in or register to leave a comment.
Your identity will be restricted to first name/last initial, or a user ID you create.
Register