Palladium:

$2,168.00
$44.00
Bitcoin:

$23,700.28
$236.33
Ethereum:

$1,870.97
$4.84
Ellsworth Announces his Candidacy for President of the ANA
Colonel Steven Ellsworth, Ret. has announced his candidacy for president of the American Numismatic Association. COL Ellsworth has served for the last three years as a
Colonel Steven Ellsworth, Ret. has announced his candidacy for president of the American Numismatic Association. COL Ellsworth has served for the last three years as a governor of the Association. As governor, COL Ellsworth has served on ANA committees for Budget, Marketing, Finance, Audit, and Development for which he was chairman.
During his term while serving as governor, he has worked to create and educate the board and the ANA's staff on the critical need for the association's long-term development plan. He has been a very active board member in writing many new policies' for the ANA. COL Ellsworth has attended and actively prepared for and participated in every teleconference and board meeting since he was elected to the board. He has contributing many of the important agenda items needed for board discussion. He has been a continual recruiter of membership and of many new clubs. He has personally brought in three new ANA member clubs, recruited dozens of new members and written several articles for The Numismatist. During this same time he has organized, sponsored, and promoted Nashville's first annual coin show. In addition he has served as an instructor teaching at Summer Seminar as a volunteer for over 20 years. He has made a genuine commitment of his time, talent and treasure to the ANA.
His awards include three ANA Presidential Awards, Outstanding District Coordinator, and Outstanding Regional Coordinator. He has earned exhibit awards from Colorado, Georgia, South Carolina, Tennessee, and Virginia. He has been given Literary Awards from the ANA, Michigan State, South Carolina, and Tennessee State Numismatic Associations. His security articles have been published extensively for over 20 years in keeping security awareness a priority for collectors and dealers in The Numismatist, Numismatic News, and in over 18 state and national journals to include his annual article "Best Secured Coin Shows" since 1998. He is frequently requested to attend numerous board meetings of clubs and as a guest speaker, both stateside and abroad. His personal collecting interests are Large Cents by Sheldon and Newcomb die varieties, hard-times and Civil War tokens.
COL Ellsworth has served on the National Silver Dollar Roundtable Board, 2002-2013, president of the Virginia Numismatic Association, Eastern States Numismatic Association Board, and ANA district coordinator for Virginia and as regional coordinator for the Mid-Atlantic States, has been a contributor to "Red Book" since 2002 and currently serves on the board for the Tennessee State Numismatic Society.
He is a life member of the ANA, American Numismatic Society, Alabama, Blue Ridge, Colonial Collectors (C-4), Civil War Token Society, Early American Coppers Club, FUN, Georgia, Maryland, Michigan, North Carolina, Pennsylvania, South Carolina, Silver Dollar Round Table, Tennessee, Virginia, and Willamette Coin Clubs.
Prior to his career in numismatics, COL Ellsworth enlisted as a private working his way up through the ranks to retiring at the rank of Colonel. His assignments ranged from commander of Army Green Berets to an overseas Joint Service Command, assistant to the secretary of the army for legislative affairs, and special assistant to the chief of staff of the Army. He holds diplomas from the National War College, Army War College, National Defense University, and Command and General Staff College. He has a Bachelor of Science in Management, a Bachelor of Arts in Applied Politics, a Masters degree in Business and a Certificate in International Business. Upon his retirement from active duty at the Pentagon, Colonel Ellsworth has been a full-time numismatist and the principal of BUTTERNUT, Nashville, TN.
"If elected I will continue the terrific efforts of President's Garrett and Adkins instrumental work towards the long-term sustainability of our ANA, creative educational programs, and world outreach for our World's Fair of Money. The world and our hobby are changing at warp speed and we will have to work even harder to remain a relevant force in the world of money collecting and our collectors."
For more information contact Colonel Steven Ellsworth. ret., ellsworth@money.org. Address; PO BOX 2869, Brentwood, TN 37024.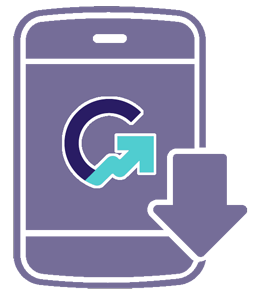 Download the Greysheet app for access to pricing, news, events and your subscriptions.
Visit these great CDN Sponsors
---