Bitcoin:

$16,576.22
$38.25
Ethereum:

$1,218.72
$3.70
Exceptional Outcome for Complete Set of Early $10 Gold Coins
Analyst Greg Reynolds reviews the results of the recently sold Jacobson Collection of early $10 gold coins.
The Harvey Jacobson set of early U.S. $10 gold coins (Bust eagles) was publicly sold on November 1 as part of an auction extravaganza at the Stack's Bowers headquarters in Costa Mesa, California. As there has been a raging market for rare U.S. gold coins, especially Bust eagles, since January 2021, prices realized that are much higher than corresponding prices realized before 2021 are not necessarily revealing. The most newsworthy aspects of the Jacobson set are its completeness and prices realized for especially rare Bust eagles.
Bust eagles were minted for circulation from 1795 to 1804. The prices realized for the Jacobson set were more impressive than the coins themselves; the results were clearly strong overall. Many coins brought middle-retail prices or more. The premiums paid for the rarest die pairings of bust eagles, however, were ambiguous. The rage for rare date gold since January 2021 has not been joined by a rage for rare die pairings.
The term 'die pairing' is far more appropriate than the term 'die marriage.' Obverse and reverse dies are steel rods that are used in a coining press to impart design and other elements on prepared blank pieces of metal (planchets) that thus become coins. It was common for one die to be paired with several other dies at different times during the working life of the respective die.
Pre-1840 pairings were often due to convenience or necessitated by some dies becoming heavily worn and/or fracturing. It was not unusual for one reverse die to be paired with three or more obverse dies. It is nonsensical and counter-educational to refer to such pairings as marriages. Die pairings were often brief, and frequently occurred by chance.
Jacobson fulfilled a goal that few have even attempted; he acquired representatives of all thirty-two known die pairings of business strike Bust eagles. The Proof '1804' eagles that were minted in 1834 and/or 1835 are a different matter.
Four die pairings of Bust eagles are each referred to as Rarity-7, meaning that four to twelve are known in the present. Jacobson's NGC graded AU55 1799 Small Obverse Stars eagle of a Rarity-7 variety realized $38,400, as lot 4013. The obverse die was used with just this one reverse die, though this reverse die was used with other obverse dies.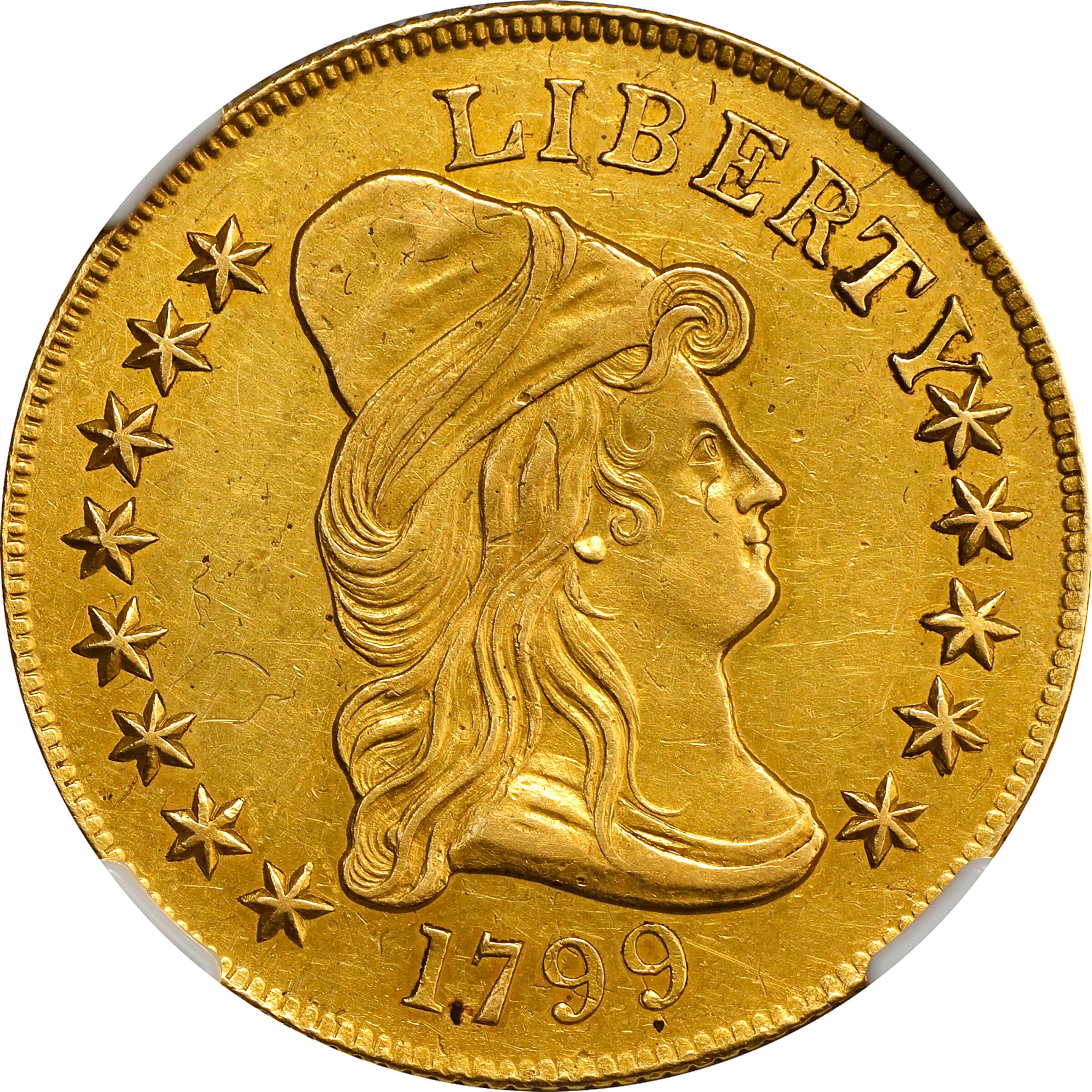 According to the SB cataloguer, the "obverse is identifiable by a wide, evenly spaced date with one point of star 9 touching the letter Y in LIBERTY under the right serif, one point of star 13 close to the end of Liberty's bust, and repunching of star 12."
A different 1799 Small Obverse Stars eagle of the same quality, with the same certified grade, though of a less rare die pairing, would probably have a medium retail value of around $19,000. It is thus a very realistic possibility that demand for this Rarity-7 die pairing brought about a premium of more than 100%!
Collectors of coins by die pairing tend towards sub-60 grade coins, though this is not always true. While Chuck Link was building his complete set of all die pairings of Bust half dollars, he frequently acquired gem quality bust halves and owned many gems that were the finest known of their respective die pairings.
Lot #4016 was another 1799 Small Obverse Stars eagle of a Rarity-7 die pairing, a little less rare than her just mentioned sister, lot 4013. The obverse die was later paired with two other reverse dies, and the reverse die was at times paired with three other obverse dies. The obverse die is identified by the precise locations of digits and stars. The reverse die is identified by the precise locations of arrows, leaves and other elements. It would not be exciting to list all the die identifiers here.
In my view the $66,000 result for lot 4016 is about 15% above a median retail price for a decent, NGC graded MS63 1799 Small Obverse Stars eagle of a less rare die pairing. I am unaware, though, of the collecting objectives of the successful bidder.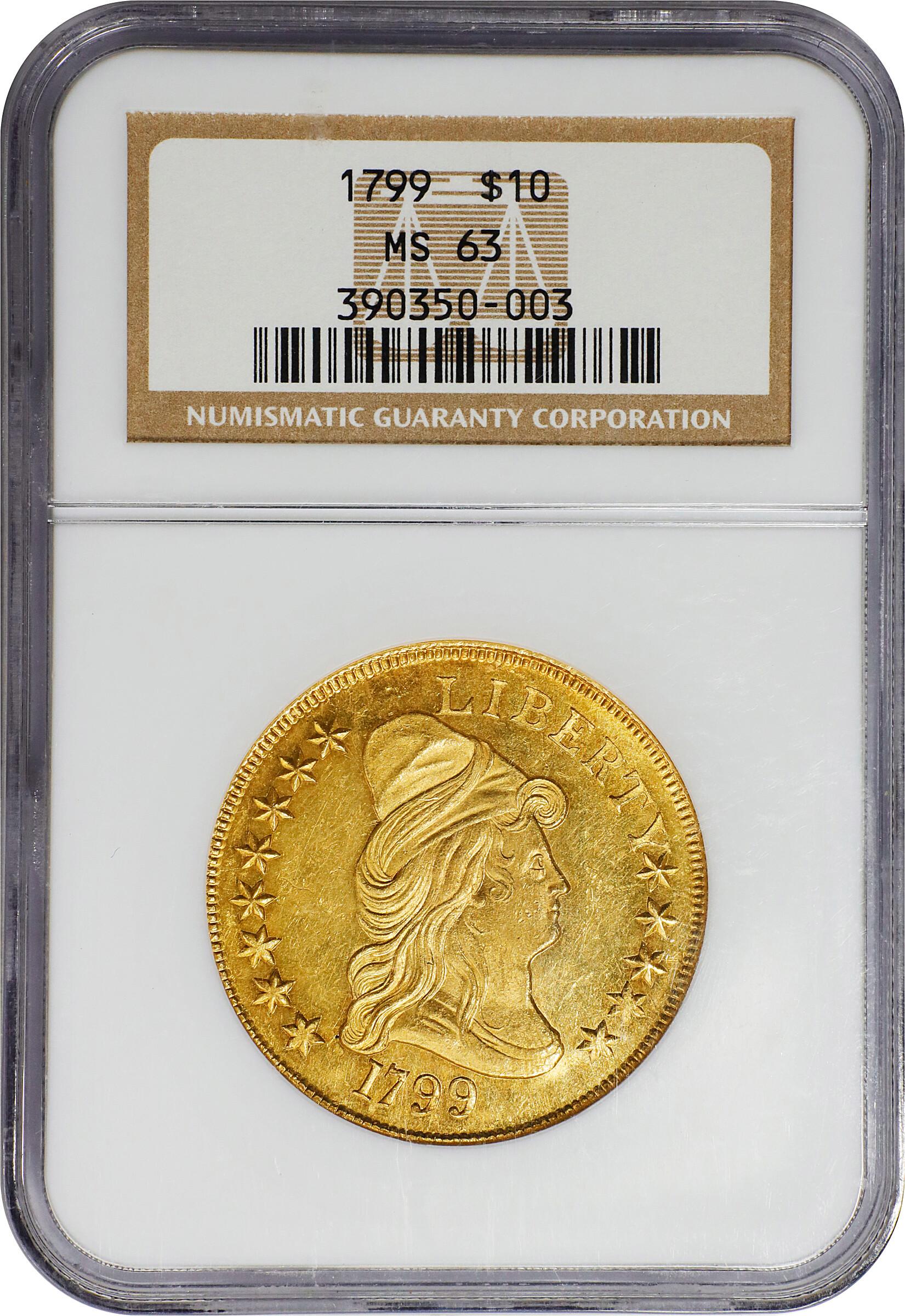 The most valuable Bust eagles are not of the rarest die pairings. Far more people collect Bust eagles by date than by die pairing. The most valuable Bust eagles are extremely rare dates and gem quality coins of any date.

The highest price realized in the Jacobson set was for his 1796 eagle, which was PCGS graded MS62. I find the BD estimate of 125 to 175 surviving 1796 eagles to be too high. I estimate that around 120 survive, in all states of preservation, including ungradable coins. For example, the NGC census includes fourteen non-gradable 1796 eagles in "Details" holders.
As there are several die pairings of Bust eagles for which fewer than twenty are known, a population of 120 1796 eagles, all of which were struck from the same pair of dies, is comparatively high in the context of die pairings. As a date, of course, the 1796 is very rare.
As it was PCGS graded MS62, the Jacobson 1796 is one of the highest certified, though there is nothing really great about its quality. Certified MS62 grade early U.S. gold coins usually have many imperfections in quantity, magnitude and scope. The Jacobson 1796 is, though, strictly uncirculated, which differentiates it from many certified MS62 grade, pre-1840 coins that exhibit very noticeable friction. Also, the light green tints are entertaining. The $300,000 result for this 1796 was strong to very strong.
In comparison, the Jacobson 1797 Small Eagle ten was a much better value, even though the $174,000 result was very strong for a PCGS graded AU53 1797 Small Eagle ten. By tradition, both a 1797 Small Eagle ten and a 1797 Heraldic Eagle ten are required for a complete set by date. Rather than being referenced as a die variety, a 1797 Small Eagle ten is classified as a date (and type) that is different from a 1797 Heraldic Eagle ten.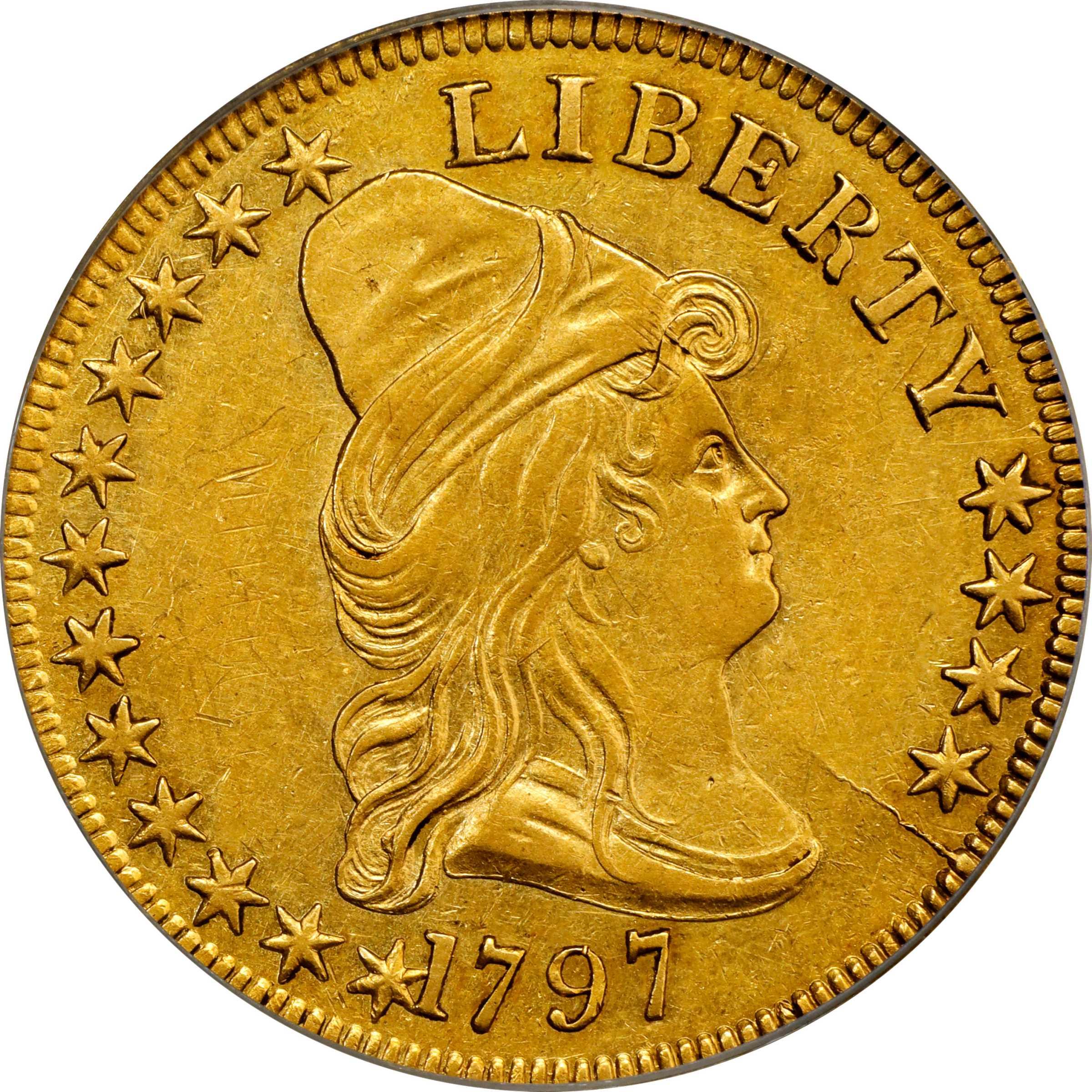 It may be true that this coin will never be approved at CAC, though CAC has approved only two (2!) 1797 Small Eagle tens in all grades. Moreover, the 1797 Small Eagle ten is much rarer than the 1796 ten. The BD estimate of up to sixty-five is too high. It is very likely that fewer than fifty 1797 Small Eagle eagles exist.
For the price of this one 1797 Small Eagle ten, a collector may acquire three or four Bust eagles that are of Rarity-7 die pairings, just four to twelve of each known! Is it a coincidence that a representative of a Rarity-7 die pairing of 1803, lot 4027, brought the same price, $38,400, as lot 4013, a Rarity-7 1799 which was already discussed? Lot 4027 was an NGC graded AU58 1803 Small Reverse Stars eagle.
On August 25, Stack's Bowers auctioned a PCGS graded AU58+ 1803 Small Reverse Stars of a much less scarce die pairing for $32,400. Moreover, that certified AU58+ 1803 is of much higher quality, in my opinion, than the presently discussed Jacobson 1803 Rarity-7 Small Reverse Stars eagle, lot 4027. Indeed, that coin scores higher in multiple categories: color, technical rating, and originality among them.
If it is imagined that this Jacobson Collection, NGC graded AU58 1803 Small Reverse Stars eagle was of the least scarce die pairing for an 1803 eagle, it would have a medium retail value of around $23,500. Did the rarity of the die pairing lead to a 60% premium being paid? Though this may very well be so, I do not know the pertinent thoughts that were inside the minds of the two leading bidders.
It is true that, on August 25, Stack's Bowers auctioned a PCGS graded AU58 1803 Small Reverse Stars eagle for $60,000. That coin, though, was in a holder from the 1980s and has been off the market for a long time while in the collection of the late Andy Hain. I am almost certain that at least two competitive bidders were figuring that this Hain Collection 1803 eagle would upgrade above MS60. While certified grades change, a coin's die variety remains the same.
Even collectors who are not enthusiastic about die pairings may appreciate Harvey Jacobson's achievement. Besides, the study of die pairings contributes to calculations of rarity and to tracing pedigrees of individual coins.
Copyright ©2022 Greg Reynolds
Images are shown courtesy of Stack's Bowers Galleries.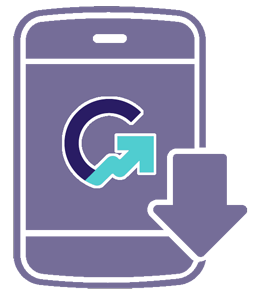 Download the Greysheet app for access to pricing, news, events and your subscriptions.
Subscribe Now.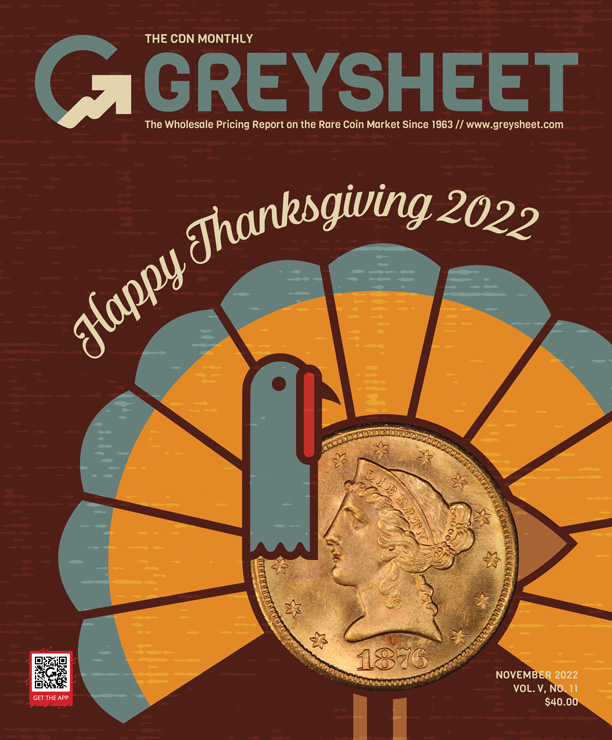 Subscribe to Monthly Greysheet for the industry's most respected pricing and to read more articles just like this.
Visit these great CDN Sponsors
Greg Reynolds is a professional numismatic researcher and writer. He can reached via email at
Insightful10@gmail.com
.
---