Palladium:

$2,084.00
$8.00
Bitcoin:

$23,907.90
$104.24
Ethereum:

$1,888.16
$6.32
Canadian Dollar:

$0.78
$0.01
Final Offerings from the BigMo Civil War Collection Highlight Legends Regency Auction 42
Important Gold Rarities, All Condition Census Pieces, Will Excite Collectors
(Lincroft, NJ—10/23/2020)—Legend Rare Coin Auctions is proud, honored, and excited to offer 31 gold coins that make up the second and final portion of the BigMo Collection of Civil War Coinage. A world class offering of gold coins struck 1861-1865, every coin is within the condition census for the respective issue and aside from high grade, each coin was carefully selected for its eye appeal.
"After the huge success of the first part of the BigMo Collection in our July Regency Auction 39, we are thrilled to work with the collector again," said Matthew Bell, CEO of Legend Auctions. "Part I achieved many world record prices realized, and we are humbled to have been chosen to sell the second part of this world class, multi-million dollar collection."
"The collector's favorite coin in the collection is a wonderful GEM 1865 double eagle, PCGS-graded MS65 with CAC approval," explained Greg Cohen, the senior numismatist at Legend Rare Coin Auctions. "It is an amazing, blazing ball of golden luster! The collection features one important highlight after another. When you consider the quality, many of the pieces are in better condition than those found in the most famous of all collections, including Eliasberg, Bass, Norweb, Milas, and Stack. BigMo will now join the echelon of those famed collections of the past."
Every coin in the BigMo Collection is a highlight, but here is a selection of the most interesting and important pieces:

Lot 2. $5 1861-C PCGS MS63 CAC. Ex Elrod, finest known.
Lot 3. $5 1861-D PCGS MS63 CAC. Ex Eliasberg, tied finest known
Lot 6. $20 1861-O PCGS AU55
Lot 14. $2.50 1863 PCGS PR65+ DCAM CAC. Rare Proof-only issue mintage 30.
Lot 21 $2.50 1864 PCGS AU58 CAC. Tied for second highest graded at PCGS
Lot 22. $2.50 1864 PCGS PR64+ DCAM CAC
Lot 23. $3 1864 PCGS MS66
Lot 28. $5 1865 PCGS MS61 CAC. Ex Ed Milas Collection, tied finest graded.
Lot 30. $20 1865 PCGS MS65 CAC. Tied finest at PCGS.
Following the BigMo Collection are quality coins from across different types and areas. In all 204 lots are being presented in the final Regency Auction of 2020, and will be held at the Park MGM in Las Vegas on December 3, in conjunction with the PCGS Members Only Show. Visit www.legendauctions.com for more information on the BigMo Collection or any of the other quality coins being offered in the Regency Auction 42 or to bid.
ABOUT LEGEND AUCTIONS
Legend Rare Coin Auctions is a boutique numismatic auction company specializing in the finest and rarest U.S. coins. Founded in 2012 by Laura Sperber, the owner and president of Legend Numismatics, the premier rare coin retail firm. LRCA was, from the outset designed to be a different kind of rare coin auction firm. LRCA's staff of numismatic auction industry veterans includes Julie Abrams, president; Greg Cohen, senior numismatist; and Jessica Berkman, consignment coordinator. The firm's Regency Auctions serve as the official auction for the PCGS Members' Shows. Since its founding, LRCA has sold many important collections, resulting in world-record prices, including the Coronet Collection of Morgan Dollars (#1 all time PCGS set); the David Hall—Bob Simpson Collection of Liberty Head Eagles; the Sunnywood-Simpson Collection of Morgan Dollars; the Phil Flannagan Collection of Territorial Gold, Toned Dollars, and 1795 coins; duplicates from the Gerald Forsythe Collections of Buffalo Nickels and Mercury Dimes; the Bob Simpson Collection of Standard Silver Patterns; the Northern Lights Collection of Monster Toned Morgan Dollars; the Crow River Collections of Indian Head $10s and Peace Dollars; the P.F.M Collection (former #6 PCGS Set of Morgan Dollars with varieties); the Oak Crest Collection of Carson City $5 gold; the Konstantine Collection of Capped Bust Half Dollars, the #1 PCGS Set of Red Book varieties, 1807-1836. The firm's impressive record also includes setting over 120 world record prices in 2019. To consign to an upcoming auction, visit www.legendauctions.com and contact a consignment specialist today.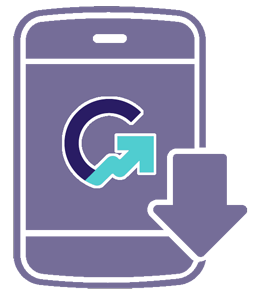 Download the Greysheet app for access to pricing, news, events and your subscriptions.
Subscribe Now.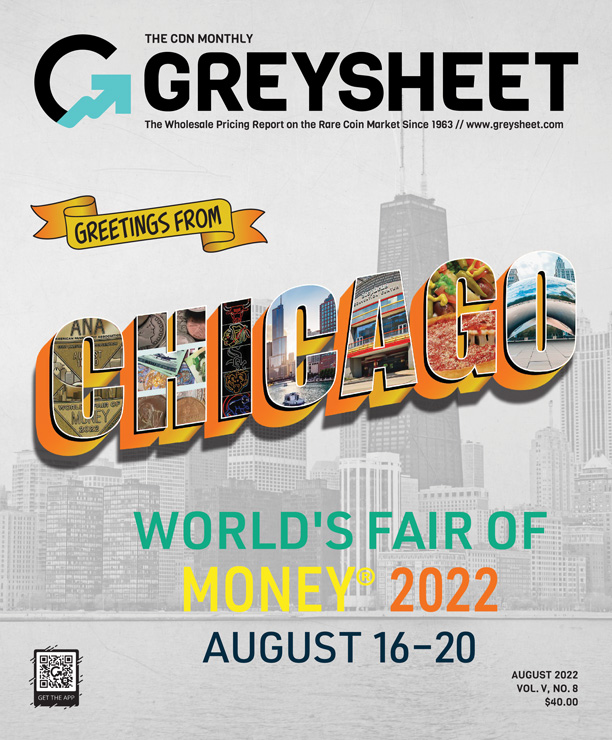 Subscribe to Monthly Greysheet for the industry's most respected pricing and to read more articles just like this.
Visit these great CDN Sponsors

Legend Rare Coin Auctions is an auction company dedicated first and foremost to coin collectors, whether you are buying or selling!!
Our auction company can handle everything from an entire collection to a single coin and makes sure that the coins are placed in the sale most suitable to bring the best prices realized. If you are in the market to purchase, Legend guarantees a boutique offering of world class rarities and high-end coins.
The auction company is owned by Laura Sperber, who is also the principal owner of Legend Numismatics, the undisputed #1 premier coin dealership in today's marketplace. Laura's credits include being the exclusive dealer to top collectors such as Simpson, Morelan, Coronet Morgans and more. She has personally bought and sold over $600 million in rare coins since she started her coin career in 1976. This means that Legend Numismatics has bought and sold more major, world class rarities than any other company. Using her expertise in the business and realizing the need for a smaller boutique type auction company where personalized service and quality offerings were the rule, she created Legend Rare Coin Auctions.
Legend Rare Coin Auctions Motto: "A happy buyer, equates to a happy seller!" You will find that Legend Rare Coin Auctions offers buyers and sellers a refreshing auction venue that is very different from its competitors.
---