Palladium:

$2,168.00
$44.00
Bitcoin:

$23,700.28
$236.33
Ethereum:

$1,870.97
$4.84
Greensheet: Across The Market November 2018
By Patrick Ian Perez, Editor The Whitman Baltimore Expo is the final major show opportunity of the year for currency dealers and collectors to come together to do busin
By Patrick Ian Perez, Editor
The Whitman Baltimore Expo is the final major show opportunity of the year for currency dealers and collectors to come together to do business and take the temperature of the market. Stack's Bowers has put together an extensive U.S. currency auction, anchored by the third part of the landmark Joel R. Anderson Collection, which will be reviewed more fully below.
Before delving into the Anderson Collection Part Three, reviewing the state of public currency auctions in general is appropriate as we near the end of the year. 2018 has certainly seen an increase in the number of sales held by the various auction firms. To recap, the major auctions are fairly consistent: Heritage FUN, sales by Stack's Bowers at the three Baltimore Expos, Heritage Central States, Lyn Knight Kansas City, Heritage and Stack's Bowers at ANA, and sales by Heritage at the three Long Beach Expos. Add to this weekly auctions by Heritage, periodic Collectors Choice sales by Stack's Bowers, offerings from Scotsman Auctions, and additional Lyn Knight sales, and the currency market has good turn over and buying opportunities throughout the year. Lyn Knight has also begun to have monthly online-only sales.
The amount of auction activity can be viewed in two ways: there is sufficient demand that justifies the sales, or there are fewer alternative outlets to sell, thus forcing more material to go to auction. Both are true. Auction firms would not put forth the expense and time to procure consignments, write a catalog, and conduct a sale if there was not demand to sell a couple thousand lots in an auction and make a profit. On the other side, if collectors find it difficult to disperse their collection privately to a dealer (or dealers) their only other option is to consign to auction. Also, dealers who may be nearing the end of their career or looking to reduce their inventory would generally rather sell to another dealer; if this is not doable, they would consign to auction. This could be a worrying sign in that dealers are reluctant to stock notes due to the amount of capital involved. Of course, each individual dealer is in a different situation, and this is by no means universal.
Going back to auctions, anyone who observes the prices realized on a weekly or monthly basis will see some head-scratching inconsistency, but also some emerging trends. The inconsistency stems from instances of the same note in the same grade selling for divergent prices, at times up to a 20-25% difference. Differing prices are normal, but when it is greater than 15% it is something to take note of. In coins, huge price swings for the same date/grade is usually down to grading inconsistency. While this does exist in certified currency, it does not seem be as widespread an issue as it is in coins. As a result, the logical conclusion as to the reason for these price differences is the lack of buyers. If the same note is offered five times in a short time span, perhaps there is a buyer for the first three, but not for the last two. In the currency market, where pricing information is more opaque in comparison to the U.S. coin market, this could create distortions in the minds of buyers. This is especially relevant for high-grade small-size silver certificates, legal tenders, and FRBNs. In terms of trends in auctions this year, it is evident that mid- to high-grade large-size type notes are the most in demand. For the better and slightly scarcer Friedberg numbers, each successive one sold brings more money.
The Joel R. Anderson Collection has generated much excitement in the currency world this year, and part three is offered as this issue goes to press. Stack's Bowers is to be commended on how the collection has been sold, with each part an equal blend of the various note types so as to not overwhelm collectors who are building sets on a particular series. We will start with the two potential seven-figure notes, the first being the finest-known Grand Watermelon note, the Series 1890 $1,000 Treasury Note (Fr.-379a). Graded PCGS AU50 and originating from the massive collection of F.C.C. Boyd, the note has been off the market since 2005. The second note is a Series 1882 $500 Gold Certificate (Fr.-1215d), a remarkably new discovery (in 2013) and the only note available for private ownership of its subtype. One of the hallmarks of the Anderson Collection is the extensive holdings of "middle of the book" notes, and part three is no exception. The only privately held 1879 $10 Refunding Certificate (Fr.214) will be sold, last realizing $425,000 in 2005 and tracing to the Bass Collection, among others. Another is the 1865 $100 Interest Bearing Note (Fr.-212e-I), one of three known and just two available for private ownership. Lastly, a beautiful 1861 $1,000 Interest Bearing Note Specimen (Fr.-202d) is a rare fully printed Federal proof of a note that does not exist in issued form. With a pleasing light green undertint and orange back, it came from the collection of Alexandre Vattemere, which was dispersed in 1982. We will detail the results of Anderson part three in our next issue.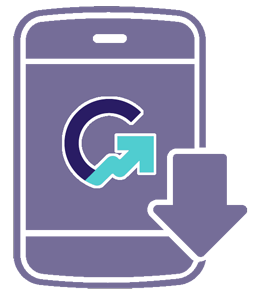 Download the Greysheet app for access to pricing, news, events and your subscriptions.
Subscribe Now.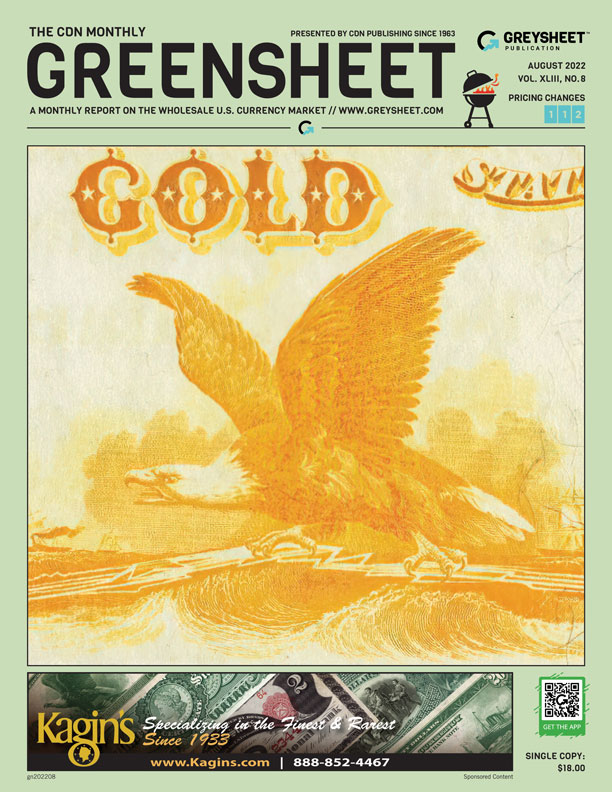 Subscribe to Monthly Greensheet for the industry's most respected pricing and to read more articles just like this.
Visit these great CDN Sponsors
Author: Patrick Ian Perez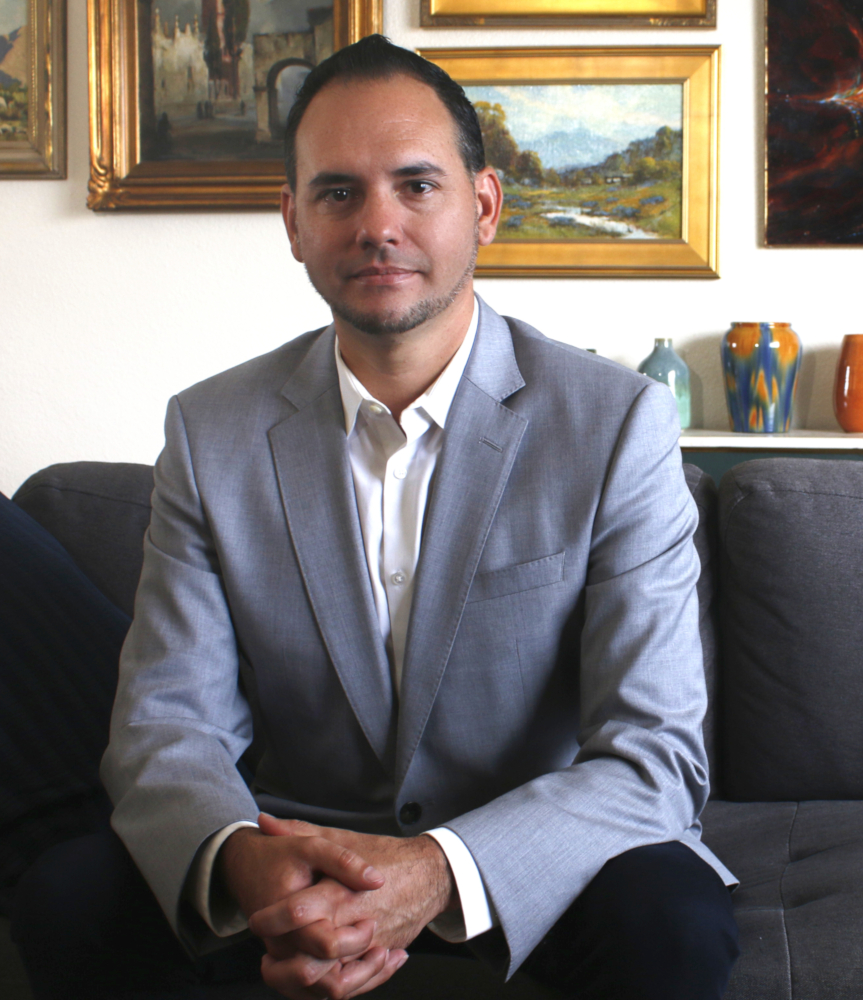 Patrick Ian Perez began as a full time numismatist in June of 2008. For six years he owned and operated a retail brick and mortar coin shop in southern California. He joined the Coin Dealer Newsletter in August of 2014 and was promoted to Editor in June 2015. In addition to United States coins, his numismatic interests include world paper money, world coins with an emphasis on Mexico and Germany, and numismatic literature. Patrick has been also published in the Journal of the International Bank Note Society (IBNS).
---