Palladium:

$2,078.00
$12.00
Bitcoin:

$22,943.09
$405.56
Ethereum:

$1,826.39
$41.32
Greensheet: Activity Across The Market, April 2019
By Patrick Ian Perez, Editor By all accounts the Stack's Bowers Spring Baltimore United States currency auction was a success, realizing a total of nearly $10.5 million
By Patrick Ian Perez, Editor
By all accounts the Stack's Bowers Spring Baltimore United States currency auction was a success, realizing a total of nearly $10.5 million. The overwhelming majority of this total was accounted for by the fourth part of the landmark Joel R. Anderson Collection, which took in nearly $8 million. In what is an uncommon occurrence, the Anderson session contained three individual notes that sold in the seven-figure range. The famed "Marcy" note (Fr.-346e) sold for $1,920,000 and the 1869 pair of $500 (Fr.-184) and $1,000 (Fr.-186f) Legal Tenders sold for $1,440,000 each.
An additional 10 notes sold in the six-figure range. Less-expensive notes also performed well, as in the example of the Series 1880 $5 Legal Tender graded CU66, which realized $8,100 against an estimate of $3,000 to $4,000. Part four of the sale was the final installment of the collection, and the final total amounted to a grand total of $34,126,980. Now that the Anderson Collection is fully dispersed, we can view it in light of the other great U.S. paper money collections formed in history, such as Grinnell, Green, Carter, Donlon, Halpern, Dauer, etc. While the Anderson Collection overall consisted of fewer pieces, as it was a mostly a type collection (many of these prior collections attempted to contain every Federal note ever issued), the average value per piece is surely an all-time record. With 242 total notes, the per lot average was a staggering $141,020. The Anderson pedigree is sure to command respect for many years to come. It should also be noted that shortly after the Stack's Bowers sale, the three million-dollar notes mentioned above were crossed from PCGS Currency certification holders into PMG holders. The two Legal Tenders retained the same grade, while the Marcy note was upgraded to Very Fine-30 from Very Fine-25.
A notable result for a non-Federal note was for a very rare Civil War-era note issued by the state treasury of Virginia. One of just three known examples, the $500 denomination note printed in Richmond and issued in 1861 sold for $78,000. Dubbed the King of Southern States Currency, this example was a new discovery and proves the strength of market for true rarities. Also deserving mention is the Caine Collection of Federal Proofs and Essays, the second part of which was sold in Baltimore. As can be told from the title, this collection consisted of United States paper money proofs and specimens, along with trials of unadopted designs. This esoteric but extremely important material catches the attention of the serious currency specialist.
These notes represent – in some cases – the only opportunity for one to own a design or type because the issued note is either extremely rare or does not exist. While always rare, the popularity of these pieces somewhat mirrors the trend of specialization we observed in the four parts of the Anderson Collection, where the so-called "middle-of-the-book" notes enjoyed particularly strong demand. These include Interest Bearing Notes, Refunding Certificates, and Compound Interest Treasury Notes. The top lot of the Caine Collection (part two) was a face specimen of the Series 1928 $10,000 Gold Certificate. Unavailable to collectors in issued form, this face specimen is unique in private hands. It sold for a strong $55,200, topping its pre-sale high estimate. An even better performance (with respect to pre-sale estimate) was the second-placed lot, which was a complete denomination set ($5 thru $1,000) of face and back Series 1934C Federal Reserve Notes, all from the Kansas City district. Aside from the wonderful presentation this set makes, adding to the allure is the fact that the $500 and $1,000 denominations of this series were never issued into circulation. This set sold for $42,000 against a high estimate of $25,000. Another 15 lots sold for more than $10,000 in the session.
As a follow-up on last month's article regarding the ongoing story of the certification service formerly known as PCGS Currency, there has been a couple of answers but even more questions. The announcement of a new grading service by the name of Legacy Currency Grading was announced by Jason W. Bradford on February 20th. Going to the firm's website shows only a landing page with the press release announcing the new company. There are also reports that the company is moving from the state of Illinois to Tennessee. The primary question that is yet to be answered is the status of notes that were submitted to the old company that have yet to be returned. While it is likely that accusations the notes are gone forever will be proven untrue, it has left collectors and dealers in limbo, especially dealers whose unreturned notes represent capital and inventory that is tied up. Also, with the new firm the notes, once they are returned, will be in Legacy service holders and labels and not PCGS Currency holders for which they were originally submitted.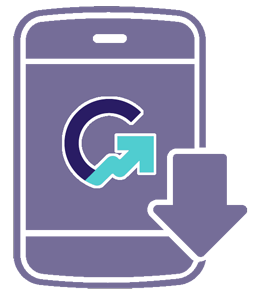 Download the Greysheet app for access to pricing, news, events and your subscriptions.
Subscribe Now.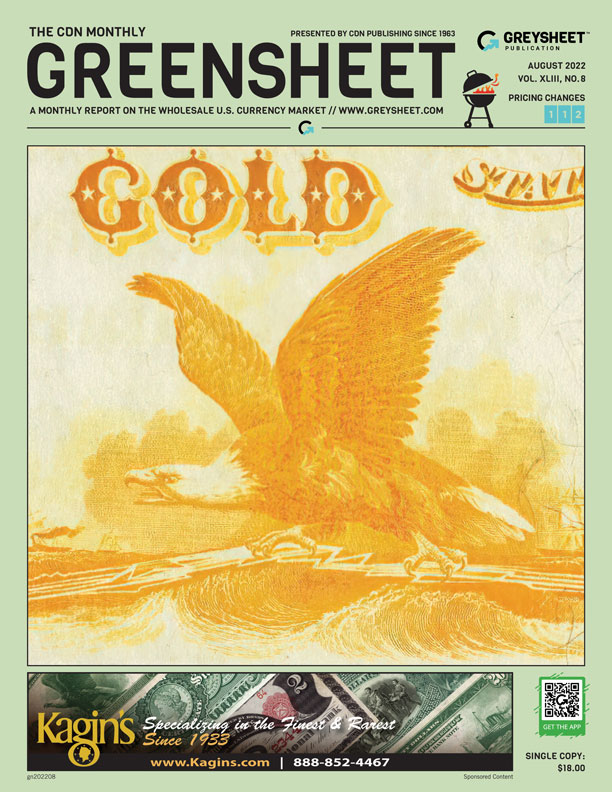 Subscribe to Monthly Greensheet for the industry's most respected pricing and to read more articles just like this.
Visit these great CDN Sponsors
Author: Patrick Ian Perez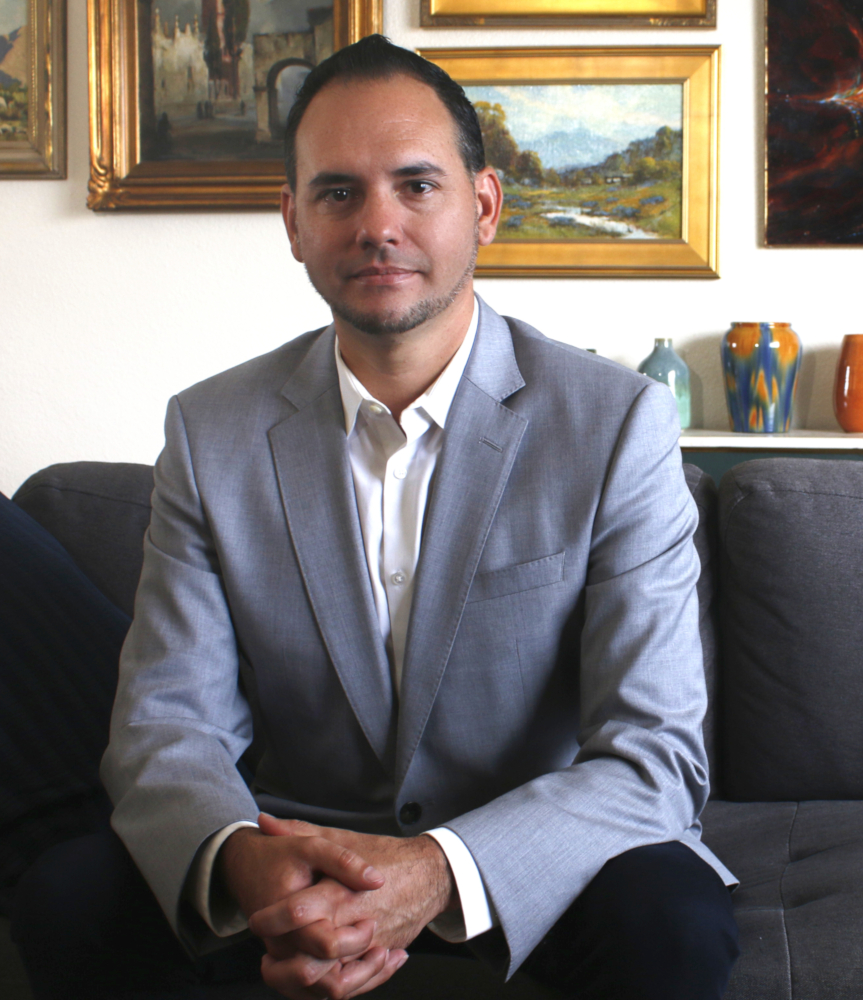 Patrick Ian Perez began as a full time numismatist in June of 2008. For six years he owned and operated a retail brick and mortar coin shop in southern California. He joined the Coin Dealer Newsletter in August of 2014 and was promoted to Editor in June 2015. In addition to United States coins, his numismatic interests include world paper money, world coins with an emphasis on Mexico and Germany, and numismatic literature. Patrick has been also published in the Journal of the International Bank Note Society (IBNS).
---