SEARCH BY CATEGORY
OR PUBLICATION
GREYSHEET: ANA MEMBERS ELECT NEW PRESIDENT & SLATE OF GOVERNORS
Published on July 12, 2017
The votes are in and the ANA has a new President. Gary Adkins of Minneapolis, Minnesota was elected President over rival, Mike Ellis, of Camilla, Georgia. Ellis' contro
Subscribe to

Monthly Greysheet

for the industry's most respected pricing and to read more articles just like this.
The votes are in and the ANA has a new President. Gary Adkins of Minneapolis, Minnesota was elected President over rival, Mike Ellis, of Camilla, Georgia. Ellis' controversial history with the ANA Board was apparently was no match for Adkin's experience as a long-time dealer who is highly regarded in the dealer and collector community as a consistent authority in the hobby. Adkins, whose term starts in August, has his work cut out for him during his two-year tenure. We spoke to Gary after the news of the election and he told us that he is excited about the future and looking forward to "building on the momentum of Jeff Garrett's leadership by adding value to the ANA membership in numerous ways starting with significant extension of online educational experiences."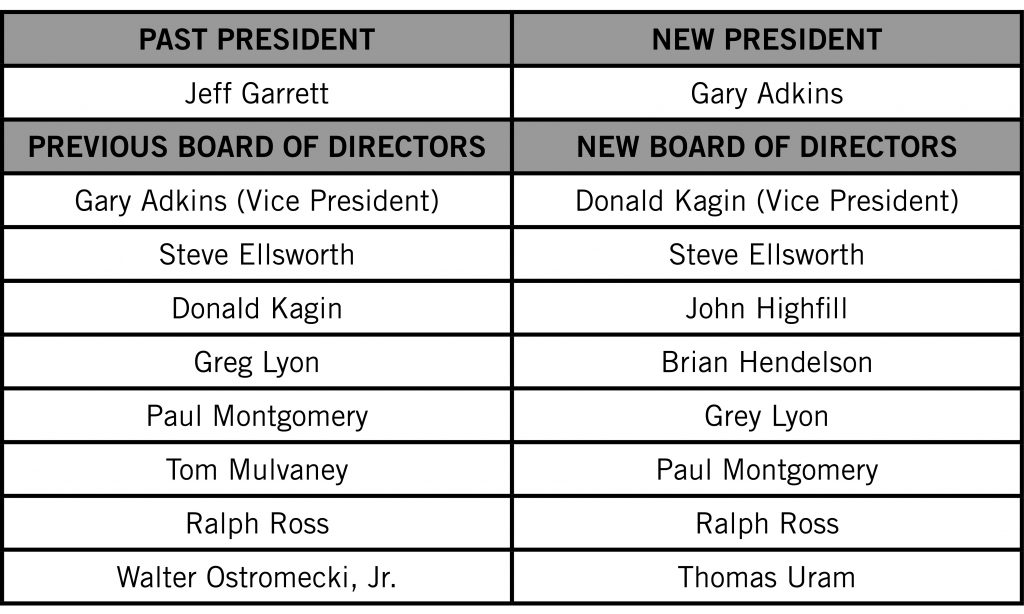 BOARD REMAINS DEALER MAJORITY
The Board members elected represents a mix of collectors and dealers, with the balance still in favor of numismatic professionals. For years this was not the case, as collectors controlled the Board, but lacked the vision of taking the ANA into the future of collecting. Here at CDN we are hopeful that the new slate will continue the work of the previous Board in seeing strategies to enhance membership and enjoyment of the hobby for all. Read more about the ANA Board at www.money.org/board-of-governors.
CDN & THE ANA: THINKING ABOUT THE FUTURE
CDN has been especially proud of our new relationship with the ANA, and we look forward to supporting this vital numismatic organization in every way possible. Starting with the June edition of The Numismatist magazine, CDN began contributing Collector's Price Guidance (CPG) values to the magazine for publication in 8-10 page spreads in the back of each issue. Both CDN and ANA realize the importance of offering reliable price indications to collectors for reference. CPG values are also available on our web site at www.greysheet.com/coin-prices.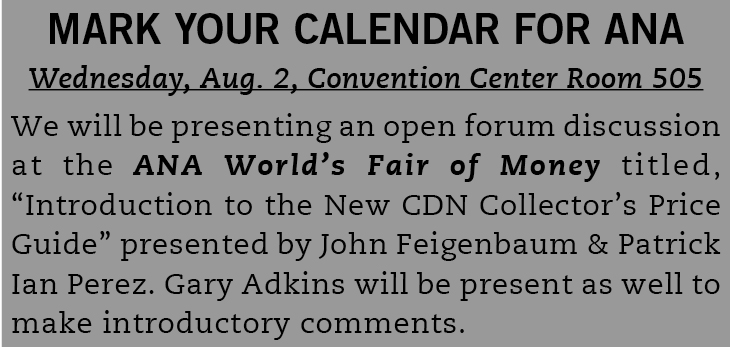 Visit these great CDN Sponsors
Leave a comment
Please sign in or register to leave a comment.
Your identity will be restricted to first name/last initial, or a user ID you create.
Comment