Palladium:

$2,078.00
$12.00
Bitcoin:

$22,943.09
$405.56
Ethereum:

$1,826.39
$41.32
GREYSHEET: NORTH KOREA CRISIS SPARKS GOLD DEMAND
As the coin market is digesting all of the action from the World's Fair of Money, global events have prompted significant price action in the global precious metals pri
As the coin market is digesting all of the action from the World's Fair of Money, global events have prompted significant price action in the global precious metals prices. Gold has spiked more than $20 this week, getting close to breaching the $1,280 level. The rhetoric from North Korea has sent markets into a panic, with stocks selling off and hard assets moving upwards. Several major dealers of United States gold coinage have reported increases of 40% or more in gold-related sales compared to a typical week. As past performance has proven, a rise in the gold price also gives a boost to the rare coin market in general. Increased bullion sales are key for dealers and coin shop owners, leading to better cash flow.
ANA AUCTIONS NET OVER $50 MILLION
Both major auction firms, Heritage and Stack's Bowers, were pleased with their respective sale results from the World's Fair of Money. Heritage grossed over $30.8 million across their various auctions, which included U.S. coins, world coins, and U.S. currency. Interestingly, the top overall lots in the Heritage sales were world coins, with a proof gold 20 yen coin from Japan bringing $470,000, part of a set that brought a total of $793,125. Contrast this with the 1943 bronze cent which topped the U.S. coins at $282,000. World coins and currency have been areas of consistent and steady growth over the past five years, and it is clear that there are significant foreign buyers who look to the U.S. for top material. Another area which has seen numerous price records set recently is ancient gold coinage. Like the U.S. coin market, premium pieces seem to have no ceiling to their potential value.
Stack's Bowers netted more than $19 million across their auctions, with world coins and currency accounting for $4.5 million of that total. The most famous coin sold during ANA week was undoubtedly the Lord St. Oswald 1794 dollar, which sold for $2,820,000, a price that falls right in line with our expectations. The three regulated gold pieces which we previewed a few weeks ago each brought over $100,000, emphasizing their historical importance. Another notable and beautiful piece sold by Stack's Bowers was the 1796 Draped Bust cent, Reverse of 1795, graded PCGS MS66RB that sold for $235,000. Formerly in the collection of John Whitney Walter, it is the finest known of its type.
THIS WEEK'S MARKET
Morgan Dollars:
Initial data from the ANA show proved positive for the Morgan dollars series. We are also busy filling in XF45, AU53, AU55, MS61 and MS62 pricing for this series. All of these values can be referenced online at this time. We are working on future layout changes to add some of this data to print.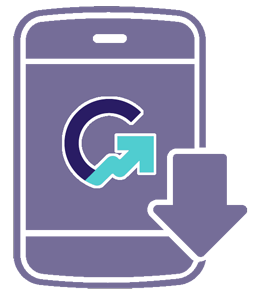 Download the Greysheet app for access to pricing, news, events and your subscriptions.
Subscribe Now.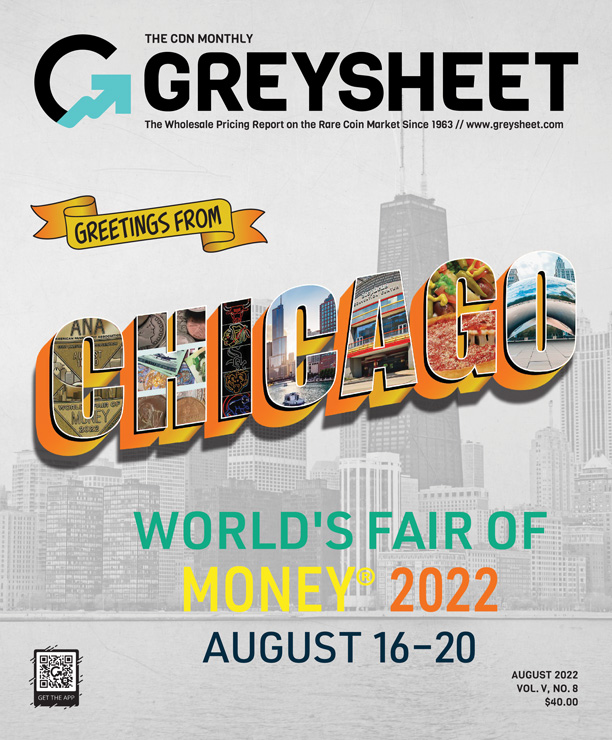 Subscribe to Monthly Greysheet for the industry's most respected pricing and to read more articles just like this.
Visit these great CDN Sponsors
---