December 1, 2020
Industry
News
Vital rare coin & paper money industry updates
Palladium:
$2388.20
$0.91
Palladium:
$2388.20
$0.91
SEARCH BY CATEGORY
OR PUBLICATION
Grover Criswell Remembered: Paper Money Expert, Small-Town Mayor, ANA President, and Big Personality
John Feigenbaum · Sep 23, 2020

Media
U.S. Paper Money
Mr. Criswell led a colorful life which included a sensational theft of his shop to being sued for theft by his own mother.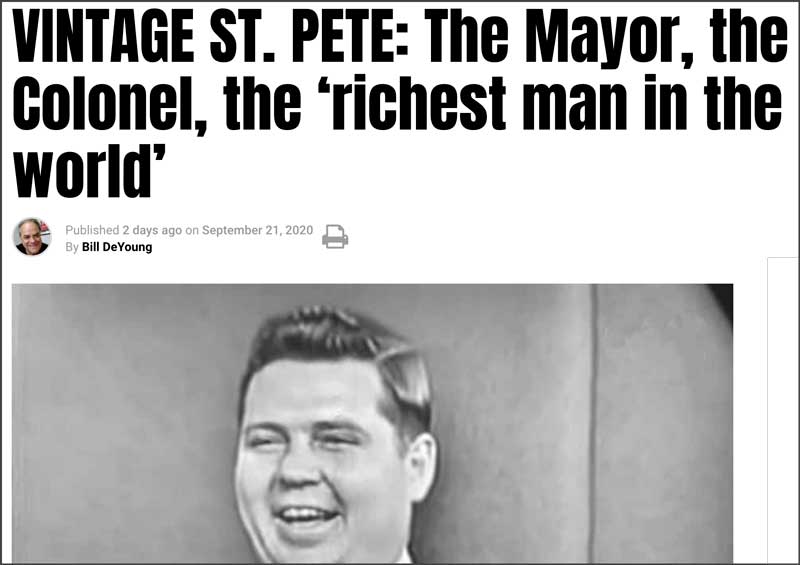 Monthly Greensheet

for the industry's most respected pricing and to read more articles just like this.

Subscribe to
This fascinating news story by Bill DeYoung in the St. Pete Catalyst about Grover Criswell popped up in my Google searches this morning. I never met Mr. Criswell in person but his reference books are extremely well known in the hobby and still the standard reference for the controversial, but historically interesting subject of Confederate paper money. [link to the article]
Leave a comment
Please sign in or register to leave a comment.
Your identity will be restricted to first name/last initial, or a user ID you create.
Register
John Feigenbaum
The Publisher and managing partner at CDN Publishing, John Feigenbaum, has been a professional numismatist since 1979. Formerly president of David Lawrence Rare Coins, John has taken on Publishing and executive responsibilities for CDN Publishing. John has written for numerous trade publications and published "The Complete Guide to Washington Quarters" in 1991. In 2014, John received the PNG Abe Kosoff Founders Award for "his steadfast dedication to the entire numismatic community".
more from John Feigenbaum