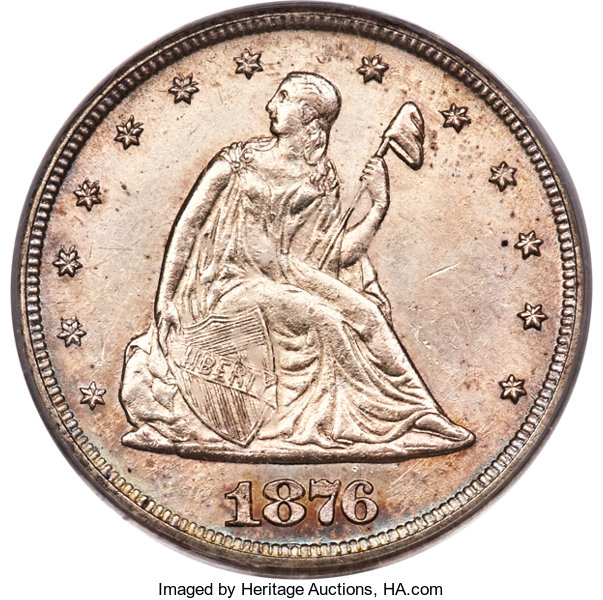 Heritage September Long Beach auctions exceed $30 million sold
Heritage Auctions · Sep 19, 2019

Rare 1876-CC 20c PCGS/CAC MS64 realized $456,000 Two extremely rare coins from The Poulos Family Collection – a 1876-CC twenty cent piece and a Proof 1975 dime wi
Subscribe to Monthly Greysheet for the industry's most respected pricing and to read more articles just like this.
Two extremely rare coins from The Poulos Family Collection – a 1876-CC twenty cent piece and a Proof 1975 dime without the S mintmark – sold for $456,000 each as Heritage's September 4-9 numismatic auctions at the Long Beach Coin and Collectibles Expo realized well over $30 million in total. All prices realized include a 20% Buyer's Premium.
US coins raised close to $18.2 million, led by the aforementioned rarities. The 1876-CC twenty cent piece is a famous melt rarity, produced in some quantity at the fabled Nevada mint, yet almost the entire mintage was melted. Fewer than twenty examples are known today. The piece in this auction is a PCGS-graded MS64 example, formerly of the Battle Born collection. The 1975 No S dime is an extreme modern rarity, caused by the S mintmark being left off the die used to strike this proof coin in San Francisco. Only two proof 1975 dimes are known without the mintmark (circulation strikes without a mintmark were struck in Philadelphia and are very common). This piece is the finer of the two, grading PR68 according to PCGS.
Leave a comment
Please sign in or register to leave a comment.
Your identity will be restricted to first name/last initial, or a user ID you create.
Register
Heritage Auctions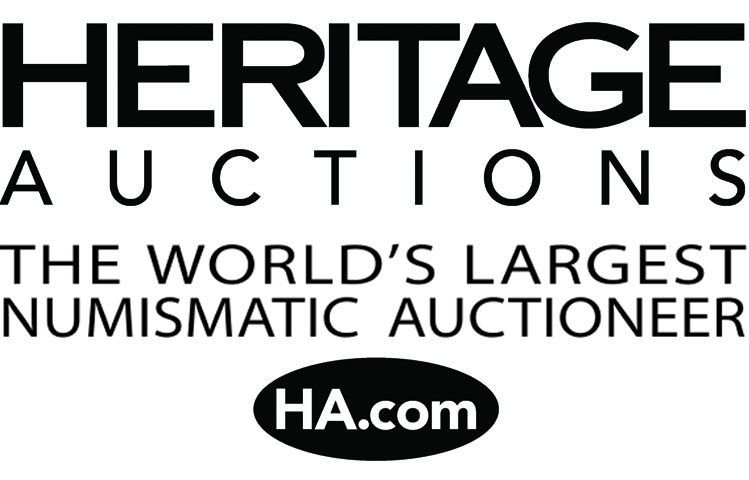 Heritage Auctions is the largest collectibles auctioneer and third largest auction house in the world, as well as the largest auction house founded in the U.S. We are also the undisputed Internet leader in our field, with more than 1 million online bidder-members registered on HA.com.

related news
directory listing
Spot Prices
Gold:
1878.68 16.09
Silver:
$23.56 0.60
Platinum:
$879.83 28.45