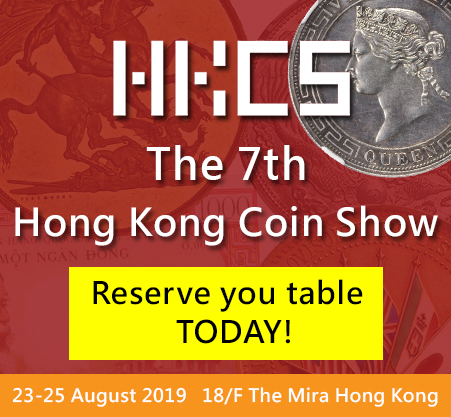 Hong Kong Coin Show
Sam Crow · May 6, 2019

« All Events This event has passed. Hong Kong Coin Show August 23 - August 25 « Tri

Hong Kong Coin Show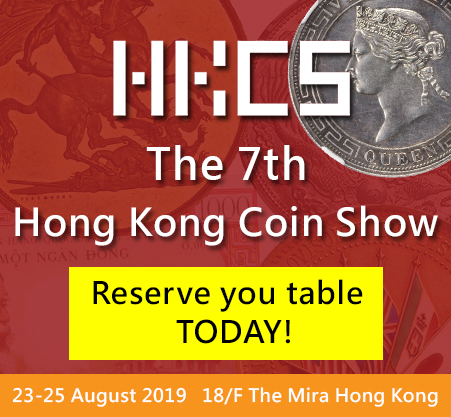 Hong Kong Coin Show
August 23–August 25
The Mira Hong Kong
118 Nathan Road, Tsim Sha Tsui, Hong Kong
"Largest coin show in Asia"
Hong Kong Coin Show offers educational seminars, exhibitions and free appraisals by experts, as well as live auctions.
The show sets the standard for Hong Kong as a world-class coin center and an enhancement to numismatic globalization.
Highlights:
• Grading service with PMG, PCGS, GBCA and PCGS Currency
• Seminars and Meet the experts
Leave a comment
Please sign in or register to leave a comment.
Your identity will be restricted to first name/last initial, or a user ID you create.
Register
Spot Prices
Gold:
1859.19 0.00
Silver:
$22.79 0.00
Platinum:
$845.37 0.00