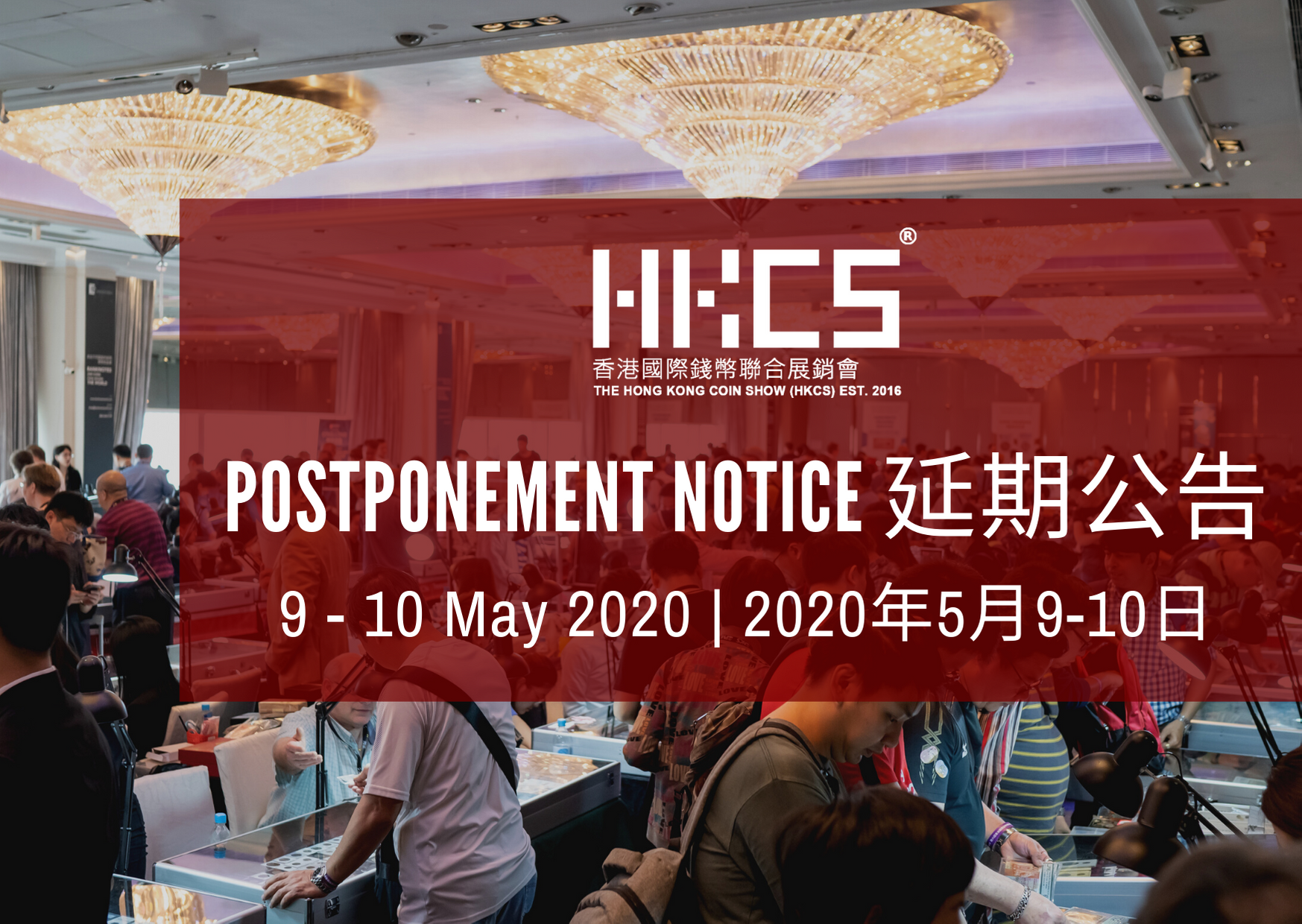 The management of the Hong Kong Coin Show recently announced that they will postpone their March 2020 show to May 9-10 due to travel concerns related to the ongoing coronavirus. Interested parties can reach the show promoters and lear more at their web site.
Please see the official statement below:
# # #
Dear all exhibitors and visitors,
We have been closely monitoring the situation involving the Coronavirus and considering its effects on the safety of our exhibitors and visitors. As a result, the 8th Hong Kong Coin Show originally scheduled from 27th to 29th March 2020 at the Mira Hong Kong will now take place on 9th and 10th May 2020. Please accept our apologies for any inconvenience caused by this.
Furthermore, we are excited to announce that we have coordinated with Stack's Bowers and Ponterio as well as Spink to postpone their auctions in line with the new show dates. SBP's auction will now take place 4th to 6th May 2020 and Spink's auction will be held 7th to 8th May 2020. Please contact each auction house for further details. This, along with the presence of PCGS, NGC, New Century Coins and Banknotes as well as Trigometric Ltd , ensures a dynamic Numismatic week!
We wish to give a big thank you to all exhibitors and visitors who have supported Hong Kong Coin Show and we appreciate your patience and understanding during this period. We look forward to seeing you all in the very near future.
Hong Kong Coin Show Team
Leave a comment
Please sign in or register to leave a comment.
Your identity will be restricted to first name/last initial, or a user ID you create.
Register
Spot Prices
Gold:
1859.19 0.00
Silver:
$22.79 0.00
Platinum:
$845.37 0.00