Palladium:

$2,182.00
$30.00
Bitcoin:

$23,794.24
$142.37
Ethereum:

$1,877.16
$1.35
Kagin's Auctions American Numismatic Association National Money Show Auction — Something for Everyone
A preview of Kagin's Auctions sale to be held at the ANA National Money Show in Atlanta.
by
Kagins
l Published on February 13, 2020
Once again, the annual Spring ANA National Money show-this year conducted in Atlanta Georgia on 2/27-28, features something for everyone—and this time for everyone else. Not only is this sale replete with U.S. coins from Colonials through Pioneer Gold, but it also features almost 200 Medals and tokens, the # 1 set of Lesher Referendum Dollars and additional so-called dollars, Good-For mirrors and Americana. And over 75 lots of Primitive/Odd & Curious Money.
Highlights include rare and high grade early American Medals including a mint state Libertas Americana , silver Braintree, and set of 1775 Lexington Centennials including one of four gold pieces. Colonials and Federal coinage follow with a collector grade Continental Dollar and 1792 half disme, Proof Large Cents, key date business strike and proof type coins, Early, Gobrecht, Seated, Trade, Peace and scores of Morgan Dollars including an 1895 Gem Proof NGC-67.
Featured gold coins include a unique $2 ½ 1848 CAL. Love token, an 1882 $2 1/2 PCGS PR-66CAM CAC and finest known specimens of $5 1875 NGC-64 PL and $5 1867 MS-61 PL.
The star of the auction is the Finest Known specimen of the very rare 1830 $2 ½ Templeton Reid in PCGS MS61. Necessitated by a need for an adequate medium of exchange during the first gold rush in Southern Appalachia, Reid established the first private gold mint in the United States just a few miles from the auction venue in Atlanta. The auction coin was one of, if not the, first privately issued gold coin and hasn't been publicly offered in over a half century.
Other pioneer gold includes some of the finest Bechtler coins from Georgia and North Carolina, California gold including the iconic $50 Humbert slug in Mint State, Utah/Mormon and Colorado gold coins. California fractional gold coins conclude with the Finest certified set of 36 "Hart" Coins of the Golden West.
The Gold & silver bars section is highlighted by a large 99.77 oz. SS Central America Kellogg & Humbert Ingot and gold nuggets.
Friday night's session two features U.S. Colonials, Federal large and small size notes spotlighted by a rare $1000 1918 Federal Reserve Bank Note, interesting Fractionals and their purses/wallets, a collection of Confederate notes including a Montgomery issue, National Bank notes and one of the best error currency collections.
Session three commences with the #1 Registry Set of Lesher Referendum So-Called Dollars assembled decades ago which include a number of unique pieces. Almost two hundred So-Called Dollars, Bryan Money, rare Good-For Mirrors, Civil War, Hard Times and Political Tokens and miscellaneous medals follow.
The sale concludes with one of the most interesting of all numismatic series—Primitive or Odd & Curious Money. Over 75 lots from the Ken Hallenbeck Collection offers a very diverse collection of money including seven Yap Stones, three Money Trees, several knives and spears, scores of opium weights, hundreds of Ahsanti weights and Siamese gambling pieces, gongs, masks and the famous Ming banknote.
Register now at www.kagins.com or contact Kagin's Auctions 888-8KAGINS(852-4467).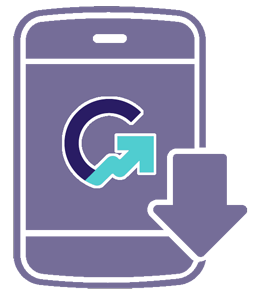 Download the Greysheet app for access to pricing, news, events and your subscriptions.
Visit these great CDN Sponsors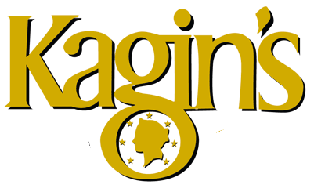 Kagin's specializes in early and rare US copper, gold, and silver coins, including pioneer type and federal currency.
---