Platinum:

$1,041.00
$1.00
Palladium:

$1,835.00
$12.00
Bitcoin:

$17,115.71
$29.35
Ethereum:

$1,283.85
$4.07
TINY GOLD DOLLARS OFFER BIG OPPORTUNITIES
Born during the Gold Rush in the late 1840s and lasting into the Gilded Age of the 1880s, the United States gold dollar is one of the most complex 19th-century series.
Born during the Gold Rush in the late 1840s and lasting into the Gilded Age of the 1880s, the United States gold dollar is one of the most complex 19th-century series. Gold dollars, conceptualized in the early 1790s by Alexander Hamilton, were formally proposed numerous times in Congress during the 1830s and 1840s and finally authorized by the Gold Coinage Act of March 3, 1849. Regular-issue gold dollars were minted for forty years, from 1849 through 1889, and all three of the major gold dollar varieties struck during that period were designed by United States Mint Chief Engraver James B. Longacre.

The first variety, the Liberty Head gold dollar, was issued from 1849 through early 1854 and is physically tiny by any standard. These first gold dollars weigh just 1.672 grams and measure only 13 millimeters in width—the smallest diameter of any circulating United States coin. Like all regular-issue United States gold coins of the mid-19th century, the gold dollar's composition is a 90 percent gold and 10 percent copper alloy.
Reception of the new gold dollar was somewhat mixed. A review in the May 19, 1849 edition of the New York Weekly Tribune called the gold dollar, "undoubtedly the neatest, tiniest, lightest coin in this country […] it is too delicate and beautiful to pay out for potatoes, and sauerkraut, and salt pork." However, the coin's diminutive physical size concerned Willis' Bank Note List, declaring "there is no probability of them ever getting into general circulation; they are altogether too small."
GOLD DOLLARS TRICKLE INTO CIRCULATION
Their small size didn't stop gold dollars from entering commerce. All four operating United States Mint facilities of the period—those in Philadelphia, Charlotte, Dahlonega, and New Orleans—struck the gold dollar in its first issue year of 1849, with the "Philly" Mint producing the lion's share. Minor adjustments were made to the coin in 1849, with changes to the wreath on the reverse. Pieces minted earlier in 1849 contain the "Open Wreath" design and those struck later in the year carry the "Closed Wreath" motif. All pieces struck after 1849 bear the Closed Wreath reverse.
The gold dollar circulated well, but many in the public believed the coin was simply too physically small, with numerous accounts of the miniature coins falling through pocket holes and getting lost in purses. The 15-millimeter-wide Indian Princess Head, Small Head gold dollar (widely dubbed the "Type II" gold dollar) came along in 1854 maintaining the same weight and gold fineness as the Type I variety. The coin, however, is much thinner to accommodate its wider diameter. Featuring Longacre's design of Miss Liberty in a feathered headdress, the Type II gold dollar was modified with a larger bust portrait by the end of 1856 to address strike issues. The Indian Princess Head, Large Head design, or Type III gold dollar, endured until the end of the series in 1889.
A total of 19,499,337 gold dollars were minted, with the vast majority, or 18,223,438, coming from the Philadelphia Mint. Notably, more than half of the Philadelphia issues, or 9,439,073, were struck from 1851 through 1853. Among the branch mints, New Orleans led in output with 1,004,000 pieces. The Charlotte Mint struck 109,138 of the gold dollars, San Francisco made 90,232, and the Dahlonega Mint produced just 72,529 pieces.
COLLECTING GOLD DOLLARS
Gold dollars were popular holiday gifts, and jewelers loved mounting them into necklaces and other fashionable accessories. Proofs were available from the cashier window at the Philadelphia Mint for $1.25 each. Gold dollars were already increasing in value by the turn of the 20th century, as evidenced by an advertisement in the February 1899 issue of The Numismatist offering them for $1.80 apiece. Less than a decade later, in 1908, some coin dealers were buying gold dollars for $2 each.
According to the CDN Collector's Price Guide (CPG), common specimens have a floor price in About Uncirculated of around $250, while MS-60s list for closer to $300 and up. Prices jump nearly 50 percent for MS-61s and MS-62s to between $400 and $450 (or more), and in MS-63 start around $500, roughly double the MS-60 level.
The most common Philadelphia issues were all made in 1851, 1852, and 1853, with mintages of 3,317,671, 2,045,351, and 4,076,051, respectively. With a mintage of 290,000, the 1851-O and 1853-O gold dollars from New Orleans are tied as the most common of the branch-mint issues. Among the other branches, Charlotte comes in second place, with a highest-mintage of 41,267 for the 1851-C. The San Francisco Mint, which came online in 1854, managed 24,600 examples of the 1856-S, while Dahlonega production of the gold dollar peaked during the coin's first year, with 21,588 specimens of the 1849-D Open Wreath.
KEY DATES CHALLENGE BUYERS
The key date of the series is the 1849-C Open Wreath Type I gold dollar, the rarest coin produced by the Charlotte Mint and among the rarest of any United States business-strike gold issues. The Professional Coin Grading Service (PCGS) estimates only four survive, including just one uncirculated specimen, which presently grades Mint State-62 and most recently sold for $528,750 in a January 2016 Heritage Auctions sale at the Florida United Numismatists convention in Tampa, Florida.
Another important key is the 1861-D Type III, struck under the backing of the state of Georgia and the Confederate States of America. Only 1,250 were struck and PCGS reports only 75 exist today across the grading spectrum, with recent auction prices ranging from about $30,000 for an example in Extremely Fine-45 to $111,625 for an MS-63 specimen.
Gold coin expert Douglas Winter believes the 1861-D dollar represents an intriguing chapter in Civil War history. "The '61-D dollars were struck in a hurried fashion by Confederacy individuals who weren't necessarily skilled in minting coins." Winter says the 1861-D is notorious for weakness in its lettering and some design elements.
"What people have to watch for when buying gold dollars, particularly C- and D-mint pieces, are strike peculiarities," says Winter, who has been a full-time dealer since 1981 and has written a variety of books on gold coins, including Gold Coins of the Dahlonega Mint: 1838-1861, Gold Coins of the Charlotte Mint: 1838-1861, and Gold Coins of the New Orleans Mint: 1839-1909 (all published by Zyrus Press). He says a piece that often throws uneducated buyers for a loop is the 1852-D dollar. "The dies clashed very early, meaning that the obverse and reverse dies hit each other without a planchet between them. Therefore, '52-D dollars come with clash marks," he remarks. "I've had people tell me they don't want to buy the '52-D because of the clash marks, and I have to tell them that they were all made that way."
Winter goes on to say that other pieces with similar issues are the 1857-C and 1859-Cs, which were struck on crude planchets. In the case of the 1860-D, the 'U' in 'UNITED' didn't strike up correctly. "Those who are considering collecting gold dollars really need to read up on these coins before buying them, because there are so many things a collector needs to know about. In some cases, some of the strike and planchet characteristics are odd."
BUYING OPPORTUNITIES GALORE
While the rarities such as the 1849-C Open Wreath and 1861-D command high prices and widespread attention, Winter says the popular series still has many underrated issues. "Among Type I dollars, these include the 1850-O, 1851-D, and 1852-D," he says. "There's really nothing undervalued for Type IIs as that type was so short in duration." His top sleeper picks among the Type IIIs are the 1863, 1864, and 1865 Philadelphia issues. "1875 has a low mintage figure of 420 pieces," Winter notes, referencing the total number of business strikes and proofs; of the 400 business strikes, PCGS estimates there are about 100 in all grades, with prices starting at around $5,000 for circulated business strikes. Meanwhile, most of the proofs—about 16 from the original crop of 20—survive, generally ranging in price from approximately $15,000 to $35,000.
Winter says proof gold dollars have become less popular over time, possibly due to older collectors not wanting to own a very small gold coin that can be difficult to see with the unaided eye. "I'd say gold dollars are more popular with younger collectors who are in their 30s, 40s, or 50s." He believes lower demand for proofs may represent a great buying opportunity for those who can spend $5,000 to $10,000. "In many cases, only 25 or 50 proofs were made during any single year, and assuming a survival estimate of 50 percent, many of these coins are extremely scarce." Winter's choices for the best values among proof issues are those from the 1860s and 1870s.
Overall, most of the later gold dollars survive in relatively high quantities. "In the 1880s, most were saved and are readily available up to MS-66," Winter states. "In their day, they were viewed somewhat as a modern collectible and were speculatively collected. This explains why so many can be found today in the uncirculated grades."
COLLECTING GOLD DOLLARS
While there's no single "best" way to collect gold dollars, Winter says he's seen two different schools of thought emerge in how people collect gold dollars. "You have collectors who focus mainly on the higher-grade Type III issues, many of which can be found in grades of Mint State-65 or -66. Then you have those who specialize in branch-mint gold dollars, such as the Charlotte and Dahlonega pieces, which in many cases can't be found in grades above Extremely Fine or so."
He says gold dollars also have a strong following among type collectors. "Even then, I'm finding people who build type sets often go for more interesting specimens. They're not just buying the most common material out there, like the 1854 or 1855 Philadelphia dollars," the latter two being the most common Type II issues. "For example, with the Type IIs, many collectors are buying the 1855-O or 1856-S," with the former estimated by PCGS to include 500 survivors and the latter a mere 350. CPG data shows prices of around $1,850 for the 1855-O in Extremely Fine-40 and $2,800 for an 1856-S in the same grade.
Offering a bevy of challenging rarities and more common issues alike, the short-lived gold dollar provides a dynamic range of options with prices suited for virtually any budget. Whether pursued by series specialists who seek one example of every date, single examples of each variety for a type set, or other combinations thereof, gold dollars are sure to reign as perennial favorites among collectors and dealers alike for generations to come.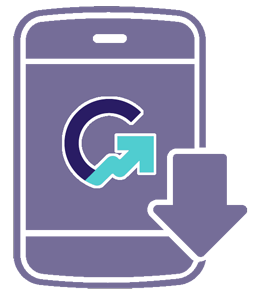 Download the Greysheet app for access to pricing, news, events and your subscriptions.
Subscribe Now.
Subscribe to Monthly Greysheet for the industry's most respected pricing and to read more articles just like this.
Visit these great CDN Sponsors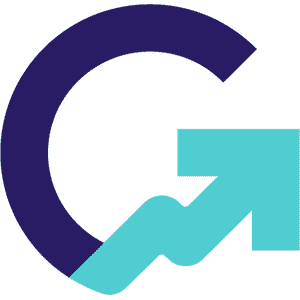 The trusted name in numismatic pricing since 1963, CDN Publishing is home to important industry reference and price guides, including the Greysheet, Greensheet, CPG Rare Coin Market Review, and the CAC Rare Coin Market Review, and the Banknote Book. Located in Virginia Beach, you can find out more at www.greysheet.com, or call 757-655-1056.
---