Palladium:

$2,120.00
$36.00
Bitcoin:

$23,362.59
$450.90
Ethereum:

$1,713.94
$65.24
Move Over Louis, There Is A New King In Town
Before the cat-calls start—the ones declaring editorial sacrilege for challenging Louis Eliasberg's stature as the greatest collector of U.S. coins for all time—allow m
Before the cat-calls start—the ones declaring editorial sacrilege for challenging Louis Eliasberg's stature as the greatest collector of U.S. coins for all time—allow me to introduce Mr. Dell Loy Hansen. Actually, before I do so, let's just acknowledge that it is truly fun to debate such a topic, and even more exciting that there is a new "player" in the market willing to take on the challenge of usurping Mr. Eliasberg's attempt to complete a catalog set of U.S. coinage issues.
There are, of course, many other worthy challengers to the throne of greatest American coin collection, a list filled with illustrious names like Norweb, Bass, Clapp, Lilly, and others. Few of these have endeavored to assemble a comprehensive date and mintmark set as outlined in the "Guide Book to United States Coins."
More recently, the names of Richmond, Gardner, Pogue, and Newman have sold their significant holdings at public auctions, a confluence of events which first sent collective shivers down the spines of collectors and dealers everywhere who feared a glut of valuable rarities hanging over the market.
The New Kid On The Block
It is in this environment that a new collector has emerged. He is equally opportunistic and passionate about rare coin collecting and has come along in the past 18 months as a singular tour de force in the coin market.
Dell Loy Hansen is a self-made billionaire with deep roots in the Utah business community. So deep that he can scarcely walk five yards across a random parking lot in downtown Salt Lake City without bumping into a familiar face and a quick conversation about anything from a past business deal to the acquaintance's newborn twins. On a recent visit to make this interview, I witnessed first-hand Dell Loy's charm of people, passion for business, and love of coins while he took time from his incredibly busy schedule to take an interview for CDN.
Mr. Hansen's interests cover a wide range of businesses from real estate (his primary focus) to radio stations and complete ownership of a professional soccer team, Real Salt Lake, among many other passions and philanthropic endeavors.
Nearly every one of these areas is worthy of an article on Mr. Hansen, however, our focus is numismatics, so I will try and stay on task here.
On a beautiful fall day in October, I had the opportunity to sit down with Dell Loy Hansen to discuss his passion for rare coins and what led him to his incredibly ambitious goal of unseating Louis C. Eliasberg as the "king of coins." The following is a editorialized Q&A of our discussion. I encourage you to listen to our fascinating conversation at the Youtube link provided at the end of the article.
JF: Dell Loy, first thank you for taking the time to sit down with CDN to give this exclusive interview about your collecting interests. Please, first tell me a little bit about your collecting background?
DLH: I was given a set of Whitman blue penny folders for Christmas when I was in the second grade, which really started me off.
JF: Did you collect coins as a kid? If so, what did you collect?
DLH: I had the first 40 out of 100 coins in my penny folders so I felt I needed to fill all the holes, and of course, I wanted the best looking album I could assemble. I had an affinity for steel cents and war nickels from 1942 so I hoarded those as well.
JF: Why did you stop collecting?
DLH: I had (4) silver dollars in the 1960s, worth, literally $2 each, and I couldn't afford to hold them. I needed the money and I still remember the pain of selling them off into smaller denomination coinage for spending.
JF: Fast forward to today. What event, or events, re-ignited your interest in coin collecting?
DLH: In my late 30s I spent time commuting into Salt Lake City and came across Bob Cambell's store in town. I'd visit Bob every couple months and started a Dansco album type set. I still have that album.
JF: So, if that was your second iteration of collect-ing coins, what inspired today's collection?
DLH: After some time off from collecting coins, a couple years ago I happened again across Bob's store here in Salt Lake so I popped in. I set my goals this time on something more challenging, like St. Gaudens gold $ 20's. Bob's strategy was to initially buy coins in the "jump grade" where the price jumps significantly in the next grade. The first 20 coins were relatively inexpensive, but now I started to do my own research and I started searching the web and found a Los Angeles dealer on eBay (Barry Stuppler) who had a lot of great coins.
JF: How did your collecting strategy evolve at this point?
DLH: Barry believed that you should collect at the top of the grading level, rather than the jump grade and I started chasing the very best coins and then fixated on the PCGS Registry. My collection took a huge leap at the Heritage ANA Auction in Anaheim where I spent $2.4 million in a single night. When the auction was over I only needed about seven more coins to complete the Saint Gaudens set! I got the bug at that point and saw I could really complete this challenge. The auction itself was a ton of fun and I even picked up a gem proof 67 Flowing Hair Stella as well. I was hooked!
JF: Do you have a favorite US coin series?
DLH: My favorite series has now shifted to Liberty head twenties. I have studied the series extensively and now have an encyclopedic knowledge of the series.
JF: Have you enjoyed meeting new people in this hobby?
DLH: I've had a great experience over the past couple years and I feel like a rock star when I attend a major show (like this year's ANA World's Fair of Money in Denver, CO). The dealers I've met and dealt with have been amazing and interesting.
JF: Does the available pricing and auction information help you?
DLH: Yes. Coins are quantifiable and you can find a tremendous amount of information online and look up high resolution images from past auctions. 
JF: How did the collection expand the way it has?
DLH: I tend to get fixated on certain projects. In coins, you will eventually hit stumbling blocks of availability but the good thing is you can move to a different series. Also, getting to know different dealers opens new avenues. When I got to know people in copper, I became interested in that area.
JF: Do you think that your presence in the coin market will inspire other peers of yours to collect coins as well? Do you talk to them about your coin collecting habits?
DLH: Well, actually, yes. In fact one other pro soccer team in Dallas is owned by the [famed]Hunt family and I was able to acquire a proof 1803 Bust dollar from them because we were talking coins one day [after a league meeting]. The fun is really to take people and teach them about the history of the coins and relate that. Other friends are now always calling to ask what their family's coins are worth. I'm an open book and I'm not secretive about my collecting.
JF: Could you collect at your level today without third-party grading?
DLH: No, I could not collect what I have.
JF: What do you think about CAC?
DLH: I think CAC has created value, but maybe too much value. Even if you talk to John he might agree that people are placing too much value on CAC coins.
JF: If rare coins were a stock, would you buy, sell or hold?
DLH: I would buy because I think coins are a limited commodity; meaning if you are buying MS64 or better, the limited original production creates a natural scarcity. The overall aggregate of coins will grow. I have maybe 800 top-pop coins for this reason.
JF: How do you feel about physical gold vs. collectible gold?
DLH: I'm not a gold bug but I do like MS66 Saint Gaudens. I'm not interested in bullion gold, but these Saints have a gold value underlying them and the high quality coins are scarce yet valued near their melt value.
JF: So, how about this obsession to compete with Eliasberg's collection?
DLH: [Laughs.] Well, like I tell my wife, I'm not competing with anyone living. You've got to set an impossible goal. I started by looking at Eliasberg's sets on the PCGS registry and decided to go after that. I feel that we can do something better [than Eliasberg], from a qualitative, quantitative and conditional perspective. The real belief is that what Eliasberg put together…on a qualitative basis I can do something better because I have better tools to do it. Because of today's technology and time, I now have the tools to do the collection better than Eliasberg, and still honor him.
JF: Do you feel the value of your collection/investment in coins will increase?
DLH: Well, of course it will.
JF: How can we take the rare coin market to the next level?
DLH: Every industry wants to compete at a greater level. Within the coin industry, we need to show the fun and beauty of what it is. With the PCGS and NGC Registry programs, people can now enter competitions like board games. Getting others to that level is the key.
Listen to the entire unedited 30-minute interview on our YouTube channel and hear the collector in his own voice.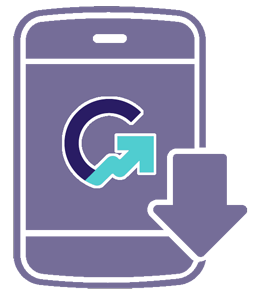 Download the Greysheet app for access to pricing, news, events and your subscriptions.
Subscribe Now.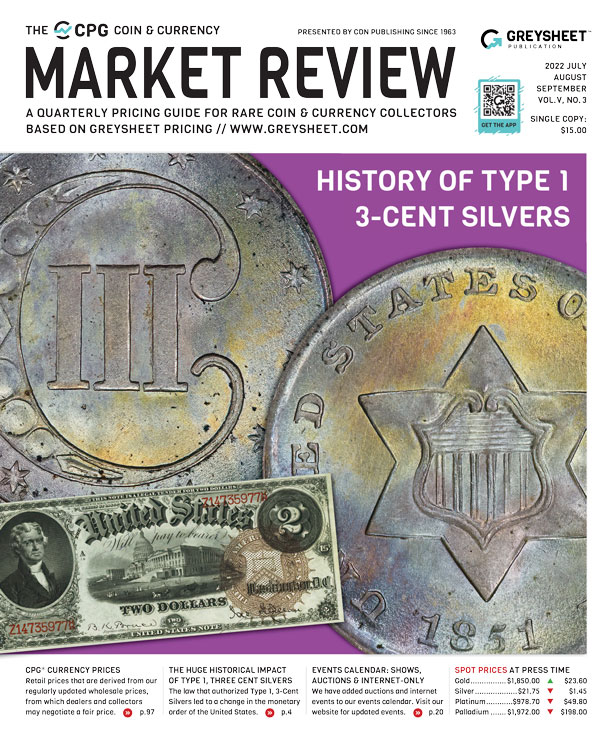 Subscribe to CPG© Coin & Currency Market Review for the industry's most respected pricing and to read more articles just like this.
Visit these great CDN Sponsors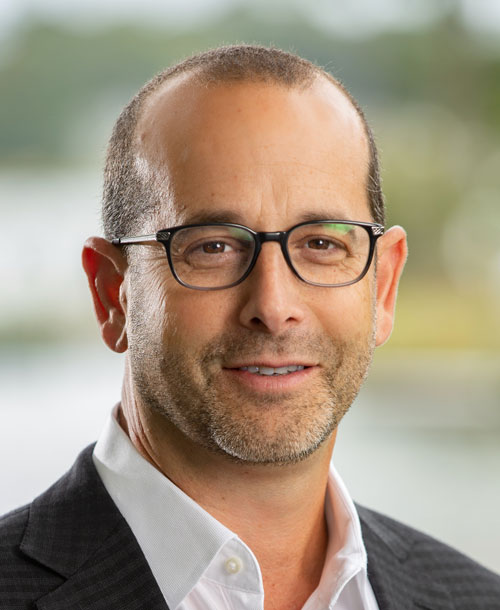 The President, CEO and managing partner at CDN Publishing, John Feigenbaum, has been a professional numismatist since 1979. Formerly president of David Lawrence Rare Coins, John has taken on Publishing and executive responsibilities for CDN Publishing. John has written for numerous trade publications and published "The Complete Guide to Washington Quarters" in 1991. In 2014, John received the PNG Abe Kosoff Founders Award for "his steadfast dedication to the entire numismatic community".
---