Palladium:

$2,168.00
$44.00
Bitcoin:

$23,700.28
$236.33
Ethereum:

$1,870.97
$4.84
No Significant "Panic Selling" of Gold, Reports Accredited Precious Metals Dealers
Younger buyers entering market and Baby Boomers are still acquiring precious metals
(Temecula, California) August 18, 2020 -- During the recent profit-taking and market correction, major retail sellers of physical gold and silver coins and ingots say they did not encounter significant panic selling by customers. They report younger buyers have entered the market and Baby Boomers continue buying gold and silver bullion coins, according to the Accredited Precious Metals Dealer division (www.APMDdealers.org) of the nonprofit Professional Numismatists Guild (www.PNGdealers.org).
"Savvy investors know that every market has its ups and downs. Professional bullion dealers we've talked with the past week say one of their biggest problems is keeping up with gold and silver inventory to meet the demand for filling orders from retail customers. Some customers have sold a relatively small number of gold coins to take profits, but there have not been any reports of massive panic selling when prices recently fell," said Richard Weaver, President of the Professional Numismatists Guild.
"We are currently seeing older bullion positions being liquidated because significant profits can now be made, especially among older investors who are getting their financial house in order. However, we're also still seeing other senior citizens acquiring precious metal positions. And, for the first time in a long time, we are seeing buyers in their 20's and 30's entering the market for physical gold and silver," explained Weaver.
"Know your dealer to avoid potential bullion scams," advised Weaver.
"We recently heard of a case where an unsuspecting buyer responded to an unsolicited telemarketing call, spent $70,000 and all the gold coins he received were counterfeits. Buyers should be cautious about an increase in fake gold coins offered in the marketplace by unscrupulous sellers, and also beware of scam artists trying to lure investors with urgent claims of too-good-to-be-true low prices and quick, guaranteed bullion market profits," he cautioned.
All members of the Accredited Precious Metals Dealer program must adhere to a strict Code of Ethics (https://APMDdealers.org/apmd-code-of-ethics/) in the buying and selling of precious metals. A list of the 47 APMD member-dealers is online at www.APMDddealers.org/apmd-dealers or call the Professional Numismatists Guild at 951-587-8300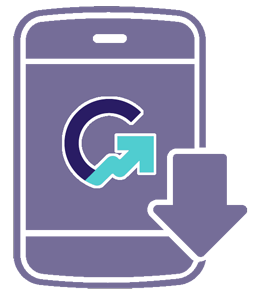 Download the Greysheet app for access to pricing, news, events and your subscriptions.
Subscribe Now.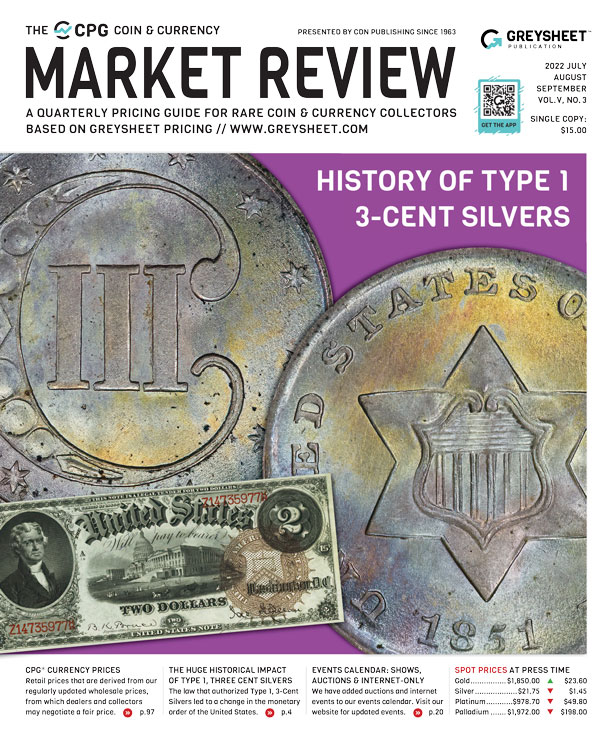 Subscribe to CPG© Coin & Currency Market Review for the industry's most respected pricing and to read more articles just like this.
Visit these great CDN Sponsors
Source: Professional Numismatists Guild (PNG)
The Professional Numismatists Guild was founded in 1955, due in no small measure to the vision of well-known coin dealer Abe Kosoff. Kosoff and several other coin dealers believed that the hobby of coin collecting would be better served if a professional group was organized. After much effort, the Professional Numismatists Guild was established. Its motto, "Knowledge, Integrity, Responsibility" continues to reflect the aims of our not-for-profit organization. 

---