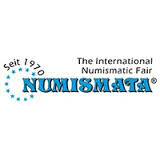 NUMISMATA Vienna
CDN Publishing · Jul 18, 2017

« All Events This event has passed. NUMISMATA Vienna April 6, 2018 - April 7, 2018 «

NUMISMATA Vienna
April 6, 2018

-

April 7, 2018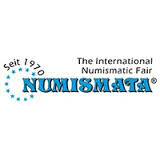 We cordially invite you to the 10th NUMISMATA Vienna on 6th and 7th April 2018.
NUMISMATA is a world-renowned coin trade fair with an unmistakable atmosphere and tradition maintained since 1970!
It is a major numismatic event for coins and medals from the ancient world to modern times, primitive money, banknotes, historic securities, shares and much more. NUMISMATA is one of the principal meeting places for the international audience.
At the trade fair, you can expect:
● Excellent trade fair organisation and customer-oriented service,
● Our assistance, flexibility and co-operation,
● A wide range of services,
● An extensive range of modern and historic currency,
● A large selection of precious metals,
● Specialist literature and accessories,
● Professional valuations and consultations on the topic of Collecting and Investing.
We look forward to welcoming all suppliers, collectors, investors, interested and curious parties to the trade fair.
Admission and tickets:
5,-€ on Friday   3,-€ for groups of min. 10 persons and members of numismatic associations
3,-€  on Suturday
6,-€  2-days ticket
Entrance is free for young people up to the age of 16.
Tickets are available to buy at the hall entrance from 08:00 a.m. on both trade fair days.
Leave a comment
Please sign in or register to leave a comment.
Your identity will be restricted to first name/last initial, or a user ID you create.
Register
Spot Prices
Gold:
1880.22 2.27
Silver:
$23.53 0.06
Platinum:
$875.00 6.85