Bitcoin:

$23,246.51
$123.19
Ethereum:

$1,604.84
$5.33
October 2021 Greensheet Market Report: Long Beach Sale Focal Point of October
The Heritage Long Beach Signature U.S. currency auction, which takes place October 6th to 8th, will feature the first Platinum Night session since April.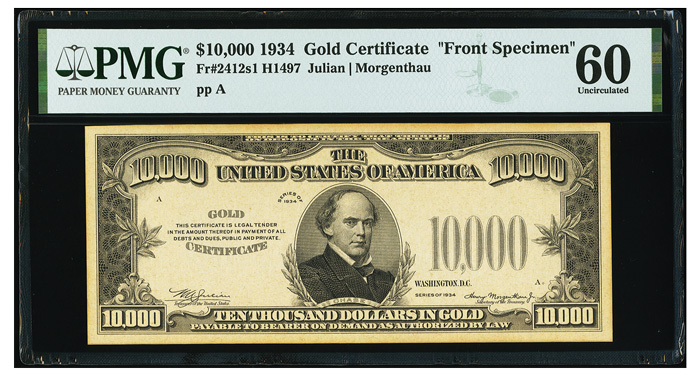 The Heritage Long Beach Signature U.S. currency auction, which takes place October 6th to 8th, will feature the first Platinum Night session since April. After a small lull after the World's Fair of Money, this auction features another round of rarities for collectors to compete for. Four lots carry estimates of $100,000 or greater, three of which come from the Yuri Solovey High Denomination Collection. Heritage has previously sold significant world paper money holdings from the Solovey Collection. Perhaps the most interesting piece in the sale is the Face Specimen of a 1934 $10,000 Gold Certificate (Fr.-2412), which is unique in private hands. This note was never issued, although there exists a fully printed sheet that is often displayed by the Bureau of Engraving and Printed at major coin conventions. This Face Specimen was first auctioned in 2005. An additional Large Size highlight from the collection is an 1882 $1,000 Gold Certificate (Fr.-1218f) graded PMG VF25 with minor repairs, one of just eleven examples of the catalog number known. Of course, any High Denomination Collection would not be complete without Small Size Federal Reserve Notes, and the Solovey Collection contains a pair of $5,000 pieces. The Series 1928 example is from the Atlanta district (Fr.-2220F) and is graded PMG VF35 and the Series 1934 piece is from the Richmond district and grades PMG CU63 with bright paper and sharp printing details. Elsewhere in the session is an appealing pair of Small Size Gold Certificates from Series 1928, a $1,000 (Fr.-2408) and a $500 (Fr.-2407) both graded by PCGS Banknote CU64, with the $500 note receiving the PPQ designation. An 1891 $50 Silver Certificate (Fr.-334) in the amazing grade of PMG Superb Gem 67 EPQ is the finest known note of the entire type, while an 1869 $10 Legal Tender (Fr.-96) graded by PCGS Currency also in Superb Gem 67 PPQ features beautiful colors and excellent centering. The price history of this exact 1869 $10 has had a promising trajectory: in April 2010 the note brought $17,250 and in April 2014 it sold for $52,875. It will be very interesting to observe its price in 2021. Another interesting and seldom-seen Platinum Night offering is a Series 1934 $1,000 Federal Reserve Star Note (Fr.-2211G*), in a PCGS Currency CU63 holder. Star notes of high denominations are quite scarce: PMG has graded a total of just 89 total notes across all districts for Series 1934 and only 7 total notes for the Series 1928. Currently PMG has the only accessible population report for United States currency. There are also multiple $500 FRN Star notes in the session. Finally, continuing the theme of replacement notes, there is a Series 1899 $2 Silver Certificate Star (Fr.-252*) graded Gem Uncirculated 66 PPQ by PCGS Banknote that will go to a lucky dealer or collector. Overall, the full Long Beach sale consists of 1,536 lots of U.S. currency, including 260 Nationals and 269 Obsolete Banknotes.
In terms of pricing updates, Large Size type continues to be strong, with multiple price increases in this issue. For both Large and Small Size notes, one can find numerous Friedberg numbers reaching new high prices, showing that the market is approaching the heights achieved in 2008. The final numbers for the Stack's Bowers World's Fair of Money, individual lots of which were reviewed last issue, came in at more than $4.7 million. More recently, Heritage sold the Ferryville Collection for a total of $205,031. This highly specialized collection consisted entirely of Small Size notes, 980 lots in total. The grouping included scarce blocks, replacement notes, mules, of Silver Certificates and Federal Reserve Notes. There were also district sets and complete block sets sold.

As mentioned in last issue, CDN is now an official distributor of the 22nd Edition of Paper Money of the United States aka the Friedberg book. The physical books have now arrived at our facilities and are ready to ship immediately upon your order. The get yours please visit www.greysheet.com/publications/paper-money-of-the-united-states-by-arthur-ira-friedberg.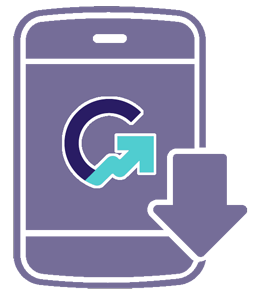 Download the Greysheet app for access to pricing, news, events and your subscriptions.
Visit these great CDN Sponsors
Author: Patrick Ian Perez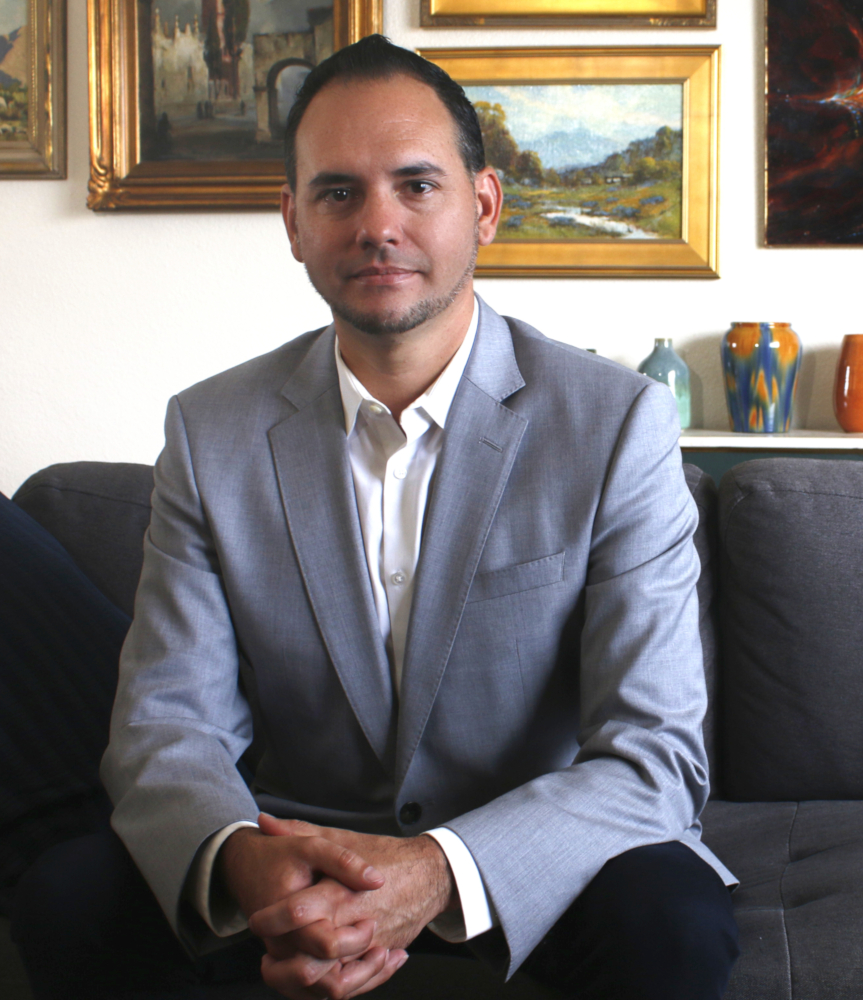 Patrick Ian Perez began as a full time numismatist in June of 2008. For six years he owned and operated a retail brick and mortar coin shop in southern California. He joined the Coin Dealer Newsletter in August of 2014 and was promoted to Editor in June 2015. In addition to United States coins, his numismatic interests include world paper money, world coins with an emphasis on Mexico and Germany, and numismatic literature. Patrick has been also published in the Journal of the International Bank Note Society (IBNS).
---