Palladium:

$2,156.00
$92.00
Bitcoin:

$23,813.49
$565.67
Ethereum:

$1,779.18
$74.51
Canadian Dollar:

$0.78
$0.01
Australian Dollar:

$0.70
$0.01
PNG Announces New Board of Directors - Weaver Elected President
PNG logo (Rosemont, Illinois) August 12, 2019 – The PNG announced the incoming Board of Directors for the 2019-2021 term. The new President elect for the 2019-21 term i
(Rosemont, Illinois) August 12, 2019 – The PNG announced the incoming Board of Directors for the 2019-2021 term. The new President elect for the 2019-21 term is Rich Weaver, President of Delaware Valley Rare Coin Company in Broomall, Pennsylvania.
Weaver grew up in the coin business and began his full-time career in numismatics in 1983. Weaver is well known for his expertise in United States coinage and bullion items from around the world, and is a leader in combating counterfeits in the marketplace. For the past two years he served as PNG Vice President.
Weaver's made first comments as PNG President: "My initial goals as PNG President are to reacquaint the collector and public with what the PNG is and what its members stand for. Help dealers realize that membership is not an 'elite old boys club,' but rather it is for dealers who have good reputations and are looking to help and not take advantage of collectors or the public. For the membership to remember what they stand for: knowledge, integrity and responsibility; the motto of the PNG. And, to continue the important fight against counterfeiting,"
Immediate Past President
Barry Stuppler – Barry Stuppler & Company
Other Directors
John Brush – David Lawrence Rare Coins
Dustin Johnston – Heritage Auctions
Don Ketterling – D.H. Ketterling Consulting
Wayde Milas – Rarcoa
Don Rinkor – Rinkor Rare Coins
James Sego – JMS Coins
James Simek – Numisgraphic Enterprises
We would also like to extend our sincerest thank you to outgoing Board members, Brett Charville and Dana Samuelson.  Brett served on the Board during the 2017-2019 term, and Dana served from 2009-2019, holding positions as Secretary, Treasurer, Vice-President and President.  Their dedication to the PNG is greatly appreciated.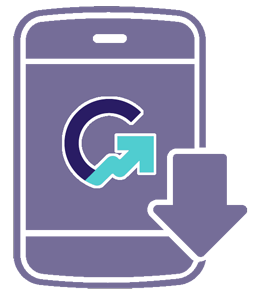 Download the Greysheet app for access to pricing, news, events and your subscriptions.
Visit these great CDN Sponsors
Source: Professional Numismatists Guild (PNG)
The Professional Numismatists Guild was founded in 1955, due in no small measure to the vision of well-known coin dealer Abe Kosoff. Kosoff and several other coin dealers believed that the hobby of coin collecting would be better served if a professional group was organized. After much effort, the Professional Numismatists Guild was established. Its motto, "Knowledge, Integrity, Responsibility" continues to reflect the aims of our not-for-profit organization. 

---