SEARCH BY CATEGORY
OR PUBLICATION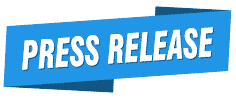 Pogue and Q. David Bowers Confederate Collections Headline Stack's Bowers Galleries March Baltimore Auction
Published on February 14, 2020
Stack's Bowers will be offering selections from two amazing and important currency collections during the Whitman Expo.
Santa Ana, CA -- Stack's Bowers Galleries will be presenting their first United States currency auction event of the year in Baltimore, Maryland, March 18-20, 2020. Headlined by the D. Brent Pogue Collection of United States Paper Money, the U.S. Currency sessions will feature more than 600 live lots with estimates totaling in excess of $11 million!
The marvelous D. Brent Pogue Collection comprises approximately 230 notes encompassing large size type notes, small size type notes and National currency. Many of the notes are among the finest examples known for their type. The collection was also assembled with an appreciation for serial number 1 notes and rare "Star" replacement notes.
Among the highlights of the collection is the finest graded Fr.167a "Spread Eagle" 1863 $100 Legal Tender Note graded Gem Uncirculated 65 EPQ by PMG. The note carries a pre-auction estimate of $400,000-$600,000. Also estimated at $400,000-$600,000 is the finest known Fr.377 "Watermelon" 1890 $100 Treasury Note graded Choice Uncirculated 63 EPQ by PMG.
Additionally, the auction will feature a fine collection of Confederate Treasury notes from the Q. David Bowers Collection. Among the highlights of the collection are pleasing examples of all "Big Six" types, including a T-1 1861 $1000 in PMG Choice Very Fine 35 Net, estimated at $25,000-$35,000, and a T-2 1861 $500 PMG graded Very Fine 30 and estimated at $20,000-$30,000.
In the National Currency section, a serial number 1 1882 $5 Brown Back from the Central National Bank of Columbia, South Carolina graded Extremely Fine 40 by PMG carries a pre-auction estimate of $50,000-$100,000.
Small size currency specialists will be excited by a Fr.2408 1928 $1000 Gold Certificate graded Gem New 65 PPQ by PCGS Currency. That lot carries an estimate of $175,000-$275,000.
The Stack's Bowers Galleries Official Currency Auction of the Whitman Coin & Collectibles Spring Expo will be held in Baltimore, Maryland March 18-20, 2020. For more information about the auction or to consign to a future event contact Director of Currency Peter Treglia at petert@stacksbowers.com or Currency Specialist Brad Ciociola at bciociola@stacksbowers.com.
About Stack's Bowers Galleries
Stack's Bowers Galleries conducts live, Internet and specialized auctions of rare U.S. and world coins and currency and ancient coins, as well as direct sales through retail and wholesale channels. The company's 80-year legacy includes the cataloging and sale of many of the most valuable United States coin and currency collections to ever cross an auction block — The D. Brent Pogue Collection, The John J. Ford, Jr. Collection, The Louis E. Eliasberg, Sr. Collection, The Harry W. Bass, Jr. Collection, The Joel R. Anderson Collection, The Norweb Collection, The Cardinal Collection and The Battle Born Collection — to name just a few. World coin and currency collections include The Louis E. Eliasberg, Sr. Collection of World Gold Coins, The Kroisos Collection, The Alicia and Sidney Belzberg Collection, The Wa She Wong Collection, The Guia Collection, The Thos. H. Law Collection, and The Robert O. Ebert Collection.
Topping off this amazing numismatic history is the inclusion of the world record for the highest price ever realized at auction for a rare coin, the 1794 Flowing Hair Silver Dollar graded Specimen-66 (PCGS) that realized over $10 million, part of their sale of the famed Cardinal Collection. The company is headquartered in Santa Ana, California, with offices in New York, Wolfeboro, Hong Kong, and Paris. Stack's Bowers Galleries is an Official Auctioneer for several important numismatic conventions, including American Numismatic Association events, the New York International Numismatic Convention, the Whitman Coin & Collectibles Spring, Summer and Winter Expos, and its April and August Hong Kong Auctions.
Visit these great CDN Sponsors
Leave a comment
Please sign in or register to leave a comment.
Your identity will be restricted to first name/last initial, or a user ID you create.
Comment