Bitcoin:

$27,187.85
$103.89
Ethereum:

$1,899.56
$5.13
PRESS RELEASE: $21.5+ Million Changes Hands in Heritage Auctions' Long Beach Coin, Currency Events
U.S. Coins auction exceeds $9.1 million; 99 percent sold   DALLAS, Texas (Sept. 14, 2017) – More than $21.5 million worth of U.S. coins, world & ancient coins and c
U.S. Coins auction exceeds $9.1 million; 99 percent sold
DALLAS, Texas (Sept. 14, 2017) – More than $21.5 million worth of U.S. coins, world & ancient coins and currency changed hands during Heritage Auctions' as more than 99 percent of U.S. coins by value and quantity were sold. The Sept. 6-12 auctions, held in conjunctions with the Long Beach Coin & Collectibles Expo, saw intense bidder interest in 18th Century copper coinage and rare Russian coinage of discernable quality.
 

Near–complete sell-through rates are important to our clients and serve as a barometer to the overall health of the collecting market," said James Halperin, Co-founder of Heritage Auctions. "Bidders are eager to fill collections and still pursue excellent examples of rare mintages."
Hot Market for Padula Family Collection
The auction's offering of U.S. coins sold for more than $9.1 million. The top lot in the auction was a 1795 Reeded Edge Cent, certified as Genuine by PCGS. Only 10 examples of this odd variety are known, and this coin, from The Padula Family Foundation Collection, was discovered a mere seven years ago. It sold for $192,000 when the bidding was complete.
Large Cents from The Padula Family Collection included standout lots such as 1793 1C Liberty Cap S-15, B-22, High R.6, VG10 NGC, which sold for $102,000. A 1794 1C Head of 1794, S-37, B-24, High R.6 VF Details NGC ended at $60,000, and a 1795 1C Jefferson Head, Plain Edge, S-80, B-11b, Low R.5 VF Details PCGShammered for $52,800.
A remarkably bold strike of a 1792 Copper Disme, Judd-10, Pollock-11, High R.6 AU50 PCGS crossed the block as the eighth–finest of 19 known examples. A splendid example displaying faint bluish olive-brown toning with hints of tan drew interest from eight bidders, who pushed the auction price to $180,000.
A superb 1879 Aluminum $4 Flowing Hair Four Dollar, Judd-1637, Pollock-1835, High R.7, PR67 PCGS, formerly of the H.W. Bass, Jr. Collection, sold for $120,000. The soaring auction price can be attributed to its impeccable provenance as well as the fact that aluminum strikings are estimated to be 50 times rarer than their gold counterparts – only a half dozen or so are known in aluminum.
World & Ancient Coins surpass $5.4 million
An extraordinarily rare 1831 Russian Proof Rouble, PR64 NGC  –  one of only four pieces certified by NGC and PCGS combined – sold for $45,600 to take top-lot honors among world coins. A 1900 Russian Nicholas II Proof Rouble, PR65 Cameo NGC sold for $38,400 as the single best-known example of four known to exist. The auction of world and ancient coins resulted in a strong 96 percent sell-through rate.
High-quality coins in impeccable condition claimed the remaining top-lot honors. A 1900 Mexico Republic gold 20 Pesos, Mo-M MS65+ NGC, an important coin for the quality, sold for $38,400. Seven bidders pursed a 1908 Kang-hsu Dollar ND MS64+ NGC, an impressive near-gem Empire dollar, and pushed the auction price to $31,200.
 Additional world coin highlights include:
Noteworthy ancient coin offerings spanned:
Rare specimens lead currency offerings
A 1934 $10,000 Federal Reserve Note, PCGS Very Choice New 64 sold for $144,000 to lead $5.4 million in auction totals for the Long Beach event's currency auction. A scarce$2 denomination from The Salt Lake City National Bank of Utah hammered for $60,000. The rare specimen stands out as not only a $2 bill but was also offered at auction for the first time in 100 years. The auction's selection realized a 96 percent sell-through rate.
A stunning 1905 $20 Gold Certificate, PMG Gem Uncirculated 66 EPQ – one of America's most beloved currency designs – sold for $50,400 while a 1905 $20 Gold Certificate PMG Choice Uncirculated 64 Net brought $48,000.
Additional currency highlights include:
 A choice selection of world currency realized $1.51 million with a 92 per cent sell-through rate by value. A colorful Zanzibar Government 10 Rupees 1.2.1928 Pick 3 realized $72,000.Continuing a trend of rare Canadian notes achieving impressive auction prices, a rare 1920 $100 Port of Spain Royal Bank of Canada Trinidad Issue brought $36,000. A Very Elusive Pick 5s 50 Dinars Specimen  – nearly impossible to find in any format – is decorated with King Abdullah I Ibn Hussain on the front with a view of Aqaba Beach on the back. The excellent specimen sold for $16,800.
 Heritage Auctions is the largest fine art and collectibles auction house founded in the United States, and the world's largest collectibles auctioneer. Heritage maintains offices in New York, Dallas, Beverly Hills, San Francisco, Chicago, Palm Beach, London, Paris, Geneva, Amsterdam and Hong Kong.
The Internet's most popular auction-house website, HA.com, has over one million registered bidder-members, and searchable free archives of four million past auction records with prices realized, descriptions and enlargeable photos. Reproduction rights routinely granted to media for photo credit.
For breaking stories follow us: HA.com/Facebook and HA.com/Twitter. Link to this release or view prior press releases.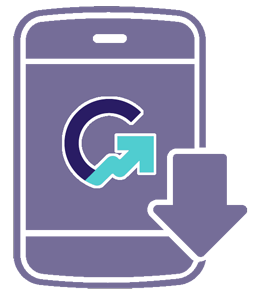 Download the Greysheet app for access to pricing, news, events and your subscriptions.
Visit these great CDN Sponsors
Source: Heritage Auctions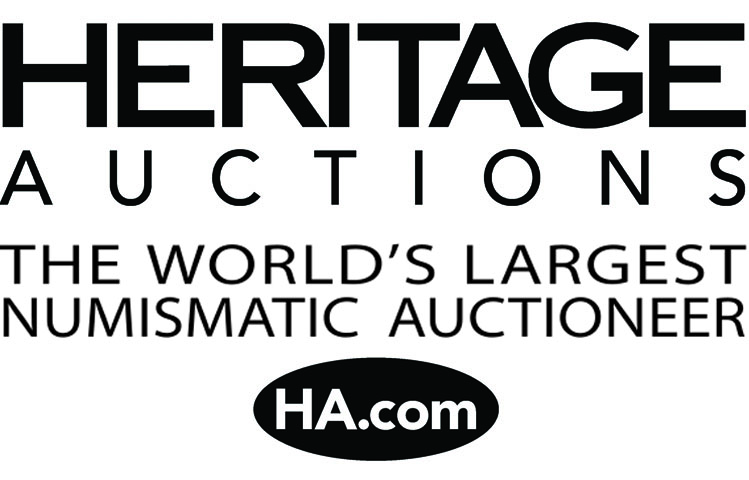 Heritage Auctions is the largest collectibles auctioneer and third largest auction house in the world, as well as the largest auction house founded in the U.S. We are also the undisputed Internet leader in our field, with more than 1 million online bidder-members registered on HA.com.
---