Bitcoin:

$24,415.59
$166.97
Ethereum:

$1,960.47
$28.32
PRESS RELEASE: CCG Appoints Eur-Seree Collecting Co., Ltd. as an Official Submission Center in Thailand
SARASOTA, FLA. (September 5, 2017) — The Certified Collectibles Group (CCG) has appointed Eur-Seree Collecting Co., Ltd., an Official Submission Center in Thailand. Eur
SARASOTA, FLA. (September 5, 2017) — The Certified Collectibles Group (CCG) has appointed Eur-Seree Collecting Co., Ltd., an Official Submission Center in Thailand.
Eur-Seree Collecting Co., Ltd., Thailand's largest numismatic auction firm, is located in Bangkok. Founded by well-known collectibles expert Vitoon Eurtivong, Eur-Seree specializes in coins, banknotes, stamps and other collectibles, and holds several auctions each year.
As a CCG Official Submission Center, Eur-Seree Collecting Co., Ltd. will help collectors and dealers in Thailand submit their items to the CCG companies: Numismatic Guaranty Corporation (NGC), Numismatic Conservation Services (NCS) and Paper Money Guaranty (PMG).
NGC and PMG are the world's largest third-party collectible coin and paper money grading services, respectively. NCS is the world's first professional coin conservation service. Together, these CCG companies have handled more than 40 million collectibles.
In May, NGC, NCS and PMG sent representatives to the Eur-Seree auction in Bangkok to explain how their services benefit collectors. The companies plan to be present in Thailand more often as part of their commitment to the market.
"Eur-Seree has established itself as a leader in the collectibles field, building an impeccable reputation well beyond Thailand," says Steven R. Eichenbaum, CEO of CCG. "Our relationship with Eur-Seree is an important step in expanding our presence throughout Asia."
Our collaboration with CCG will benefit our clients, who expect the highest level of professionalism and expertise," says Mr. Eurtivong. "We look forward to expanding our collaboration with NGC, NCS and PMG."
Contact Eur-Seree Collecting Co., Ltd. for more information or to schedule an appointment to submit: +66 2 243-1789, or 1256/8 Nakornchaisri Road, Dusit, Bangkok 10300 Thailand, or email: auction@eurseree.com. To learn more, visit www.eurseree.com.
About Certified Collectibles Group® (CCG®)
CCG is comprised of five of the world's leading and largest coin, paper money, and comic book service companies: Numismatic Guaranty Corporation (NGC), Numismatic Conservation Services (NCS), Paper Money Guaranty (PMG), Certified Guaranty Company (CGC), and Classic Collectible Services (CCS). The first and largest of the CCG companies is NGC, which was founded in 1987 and has since graded more than 39 million coins. Its success led to the establishment of CGC, a third-party comic book grading service, in 2000 and PMG, a third-party paper money grading service, in 2005. Today, the CCG companies have graded 45 million collectibles and have offices in nine locations.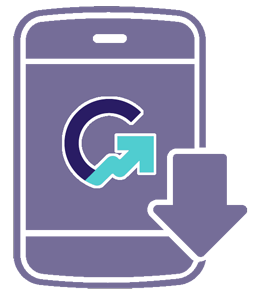 Download the Greysheet app for access to pricing, news, events and your subscriptions.
Visit these great CDN Sponsors
---