SEARCH BY CATEGORY
OR PUBLICATION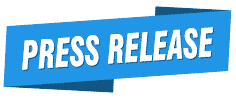 PRESS RELEASE: Glittering Ship of Gold Exhibit Attracts Record Crowd In Long Beach
Published on March 2, 2018
(Long Beach, California) February 28, 2018 – The "Ship of Gold" exhibit, with $40 million of never-before-displayed California Gold Rush sunken treasure recovered in 2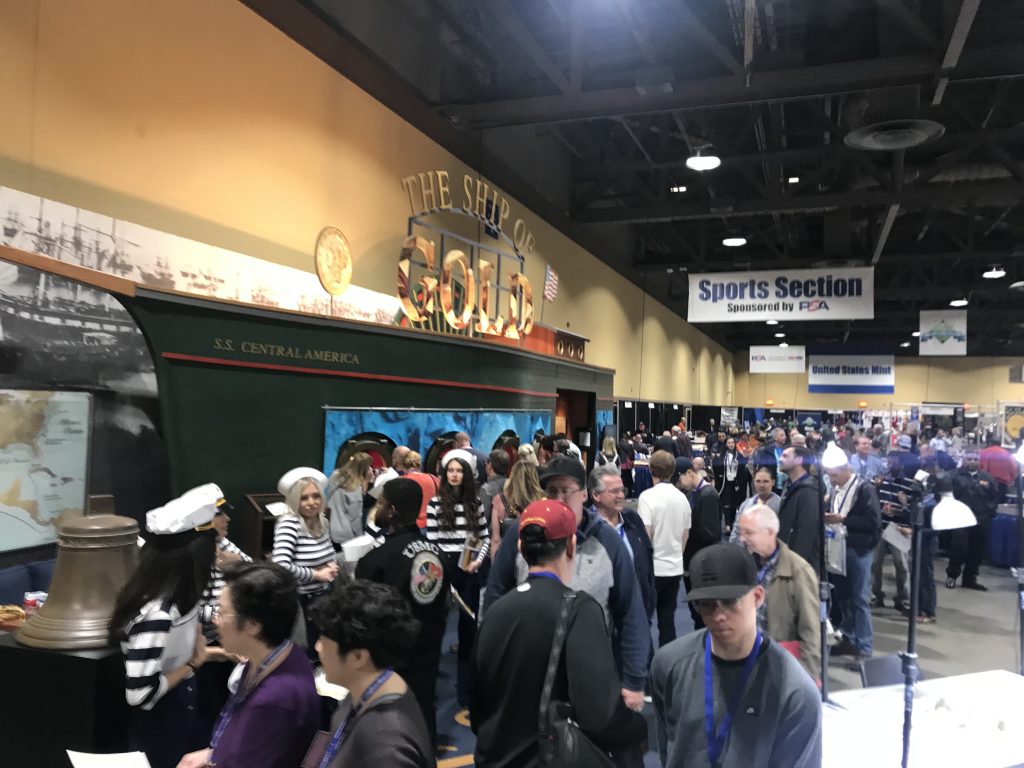 (Long Beach, California) February 28, 2018 – The "Ship of Gold" exhibit, with $40 million of never-before-displayed California Gold Rush sunken treasure recovered in 2014, attracted record-setting attendance during the February 22-24, 2018 Long Beach Coin, Currency, Stamp & Sports Collectible Expo.
The exhibit of gold and silver coins, nuggets and California gold dust was housed in a 40-foot long re-creation of the hull of the legendary SS Central America that sank in 1857, and sponsored by California Gold Marketing Group, owner of the trove.
"The three-day February 2018 Long Beach Expo set an overall attendance record for any Long Beach Expo since Collectors Universe, Inc. acquired the show a decade ago, and also set daily attendance records for Thursday, Friday and Saturday visitors.  Overall, attendance at the February 2018 show was 43 percent higher than in February 2017," said Cassi East, President of the Long Beach Expo (www.LongBeachExpo.com).
"Many members of the public told me they came to see a part of history, and many dealers told me that this was the coolest thing they've ever seen," said East.
Los Angeles area television stations and TV networks covered the exhibit, and earlier there were stories by Associated Press and CBS This Morning about the treasure and the display. Crowds lined up to view the exhibit each morning when the Long Beach Expo doors opened to the public.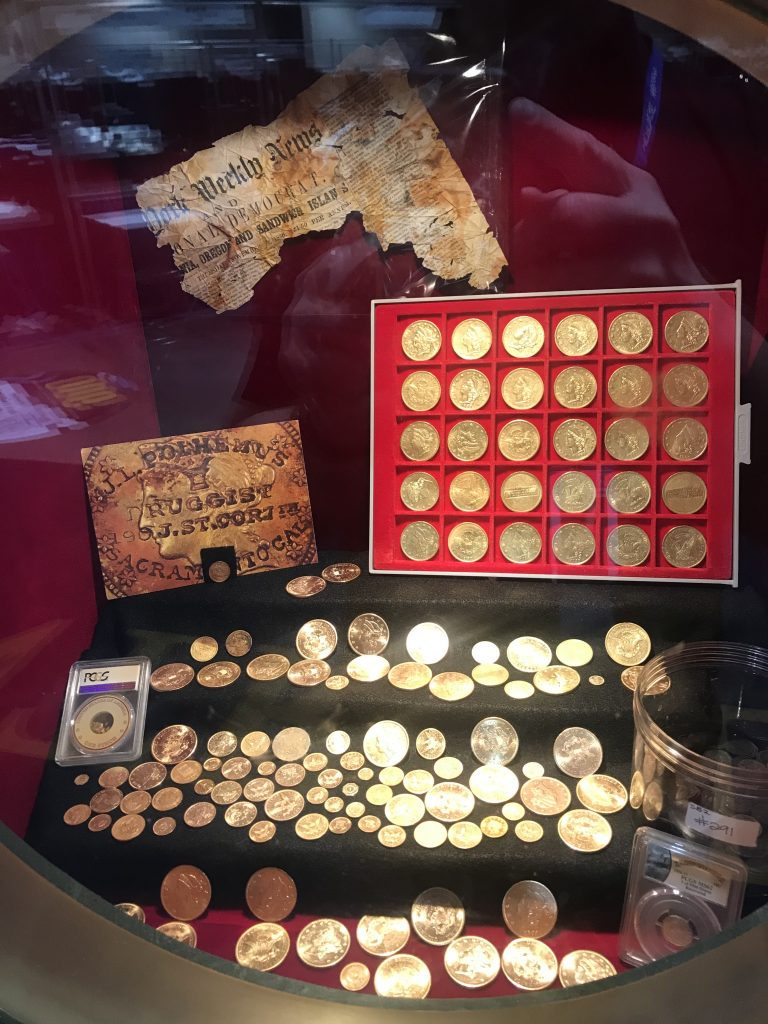 "We had visitors from across the United States and overseas.  One collector told me he came from London, England just to see the exhibit," said Dwight Manley, managing partner of the California Gold Marketing Group.
This was the first public display of a portion of the historic gold and silver coins, gold ingots and gold dust recovered during the 2014 expedition to the Atlantic Ocean site where the Gold Rush-era cargo was lost at sea 161 years ago. The California Gold Marketing Group LLC acquired the treasure from Ira Owen Kane, Receiver for Recovery Limited Partnership and Columbus Exploration, LLC in a court-approved transaction this past November.
"The exhibit included a new type of historic SS Central America item never before seen or displayed: leather satchels (pokes) filled with more than 1,000 ounces of gold bounty mined from the California Gold Rush!," exclaimed Manley.
"The gold dust, mother lode quartz gold nuggets and other treasure have been in the original pokes since before Abraham Lincoln was president," he said.
The ship sank 160 miles east of Cape Hatteras, North Carolina during a hurricane on September 12, 1857 while carrying tons of gold. There were 578 passengers and crew onboard, and 425 of them perished in the tragedy.
Bob Evans, the chief scientist and historian who has been on all three SS Central America recovery missions dating back to 1988, met with visitors during each day of the show and conducted two standing-room-only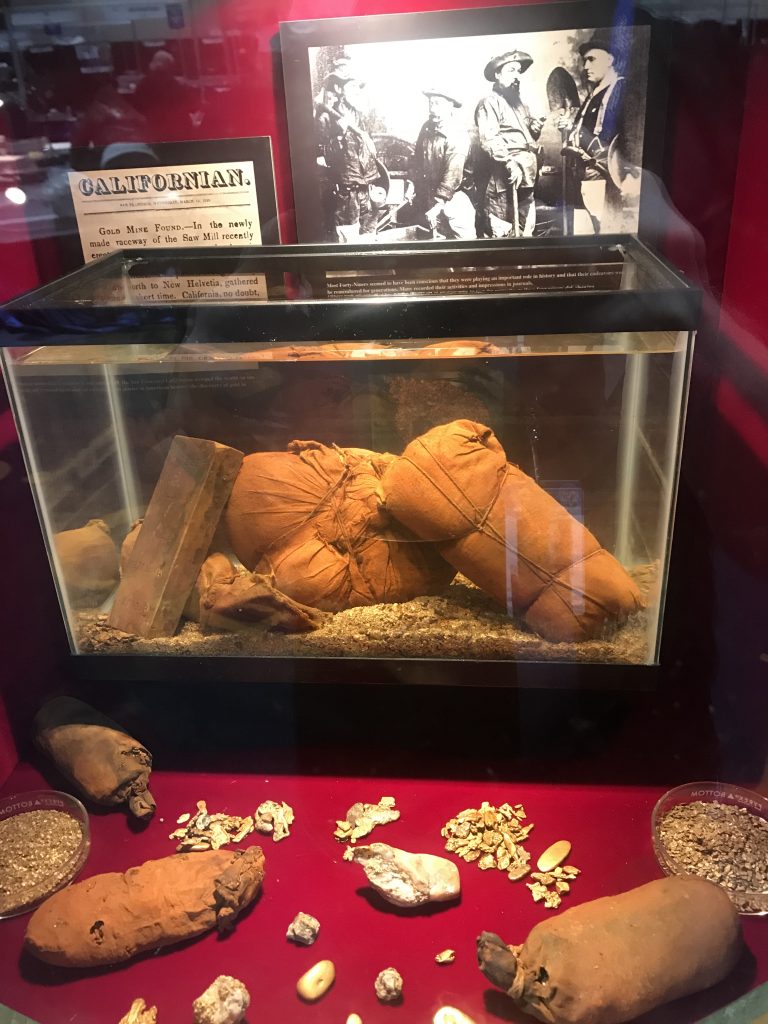 seminars about the treasure and its retrieval.
He created a prominent display at the Ship of Gold exhibit by stacking 35 of the 45 recently recovered assayers' ingots, ranging in size from 7.54 to 319.22 Troy ounces. He dubbed the display "Goldhenge."
Evans now is curating and cataloging more than 15,000 U.S. and world gold, silver, and copper coins. A portion of the hoard is currently being certified by Professional Coin Grading Service (www.PCGS.com). The first of the treasure items are expected to be made available in the marketplace by selected dealers in April.
Visit these great CDN Sponsors
Leave a comment
Please sign in or register to leave a comment.
Your identity will be restricted to first name/last initial, or a user ID you create.
Comment