Palladium:

$2,146.00
$66.00
Bitcoin:

$24,248.62
$312.01
Ethereum:

$1,932.15
$56.34
PRESS RELEASE: Legend Rare Coin Auctions to Auction the Oak Crest Collection of Carson City Half Eagles and Crow River Collection of Peace Dollars
Two important collections will anchor the May 2018 New Orleans Regency Auction (Lincroft, NJ)—Legend Rare Coin Auctions is proud to have been selected to sell two outst
Two important collections will anchor the May 2018 New Orleans Regency Auction
(Lincroft, NJ)—Legend Rare Coin Auctions is proud to have been selected to sell two outstanding collections in the firm's 26th Regency Auction, the official auction of the PCGS May 2018 Members Only Show in New Orleans: The Oak Creek Collection of Carson City Half Eagles and the Crow River Collection of Peace Dollars.
The Oak Creek Collection of Carson City Half Eagles was carefully assembled over the last two decades by a dedicated collector, whose eye for quality was exceptional.  The collector sourced his coins from several of the biggest dealers and auction houses. The set is complete, save for an example of the 1870-CC, which he never found an example that suited his tastes; rather than include an inferior coin in his set, he left that hole open. The coins are impressive on their own, but when viewed together, and seeing how they all match, not just in grades, but in terms of eye appeal, you clearly can tell assembling the set was a labor of love for the Oak Crest collector. This is a very important opportunity for the collector of Carson City gold coins, or Liberty half eagles in general to be able to add these important rarities to their cabinets.
The Crow River Collection. On the heels of the record breaking sale of his collection of Indian Head Eagles in their October 2017 Regency Auction, the Crow River collector has decided to auction his set of Peace dollars. This carefully assembled includes coins pedigreed back to Jack Lee and Bob Simpson. The offering of the Crow River Peace dollars presents a great opportunity for any advanced collector to upgrade their sets with these beautiful, high end examples. It should be noted that the vast majority of this set is white, and most coins are CAC-approved.
We are honored to have been selected to present these two wonderful collections in our 26th Regency Auction," declared Legend Auctions' president, Julie Abrams. "With nearly two months before the consignment deadline, we know that an incredible selection of rare coins will be in the offing. These two collections will serve as the anchor to the sale, and the ground work has been laid for an amazing auction."
"There is an almost mythological aura surrounding coins from the Carson City mint," explains Senior Numismatist, Greg Cohen. "Any specialized offering, especially of the gold coins, creates a stir in the collecting community. While the eagles and double eagles are more commonly offered, the half eagles are a very challenging series to collect, but unlike the other two series, none are cost prohibitive. The Oak Crest Collection will be remembered for years for its quality and eye appeal."
"The Crow River Peace dollars were a fun side project for the collector," explains LRCA Founder, Laura Sperber. "The collector grew impatient waiting for the coins needed to complete his collection of Indian Head eagles, so he put this set together in the meantime. Over the two sales since his eagles sold, Peace dollars in LRCA auctions have done very well, realizing in some cases, 'moon money' and beyond! He made the decision that now would be a great time to pass these beautiful GEMS to new homes."
Legend Rare Coin Auctions is still accepting consignments for this important auction through March 23. Anyone interested in consigning should contact Legend's President, Julie Abrams or Senior Numismatist, Greg Cohen to discuss their holdings. The office can be reached at 732-935-1168, or email Julie (julie@legendauctions.com) or Greg (greg@legendauctions.com). LRCA will be set up and accepting consignments at the Long Beach Expo, February 21-24; at the Mid-Winter ANA, March 7-9; and at the Baltimore Convention, March 22-24. Legend's boutique style auctions give your coins the attention they deserve from a truly international base of active buyers of rare U.S. Coins. We offer competitive consignment terms and generous cash advances at great rates. Contact us today!
The Oak Crest Collection of Carson City Half Eagles:
1871-CC PCGS AU58 CAC
1872-CC PCGS AU55
1873-CC PCGS AU50
1874-CC PCGS AU58 CAC
1875-CC PCGS AU55 CAC
1876-CC PCGS AU58 CAC
1877-CC PCGS AU58 CAC
1878-CC NGC AU58
1879-CC PCGS AU58 CAC
1880-CC PCGS AU58 CAC
1881-CC PCGS AU58 CAC
1882-CC PCGS MS62
1883-CC NGC MS62
1884-CC NGC MS61
1890-CC PCGS MS64 CAC
1891-CC PCGS MS64 CAC
1892-CC PCGS MS62+ CAC
1893-CC PCGS MS64 CAC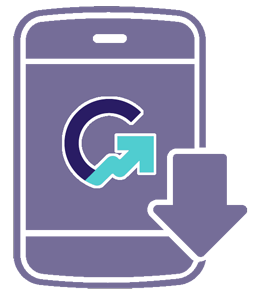 Download the Greysheet app for access to pricing, news, events and your subscriptions.
Visit these great CDN Sponsors

Legend Rare Coin Auctions is an auction company dedicated first and foremost to coin collectors, whether you are buying or selling!!
Our auction company can handle everything from an entire collection to a single coin and makes sure that the coins are placed in the sale most suitable to bring the best prices realized. If you are in the market to purchase, Legend guarantees a boutique offering of world class rarities and high-end coins.
The auction company is owned by Laura Sperber, who is also the principal owner of Legend Numismatics, the undisputed #1 premier coin dealership in today's marketplace. Laura's credits include being the exclusive dealer to top collectors such as Simpson, Morelan, Coronet Morgans and more. She has personally bought and sold over $600 million in rare coins since she started her coin career in 1976. This means that Legend Numismatics has bought and sold more major, world class rarities than any other company. Using her expertise in the business and realizing the need for a smaller boutique type auction company where personalized service and quality offerings were the rule, she created Legend Rare Coin Auctions.
Legend Rare Coin Auctions Motto: "A happy buyer, equates to a happy seller!" You will find that Legend Rare Coin Auctions offers buyers and sellers a refreshing auction venue that is very different from its competitors.
---