Palladium:

$2,124.00
$32.00
Bitcoin:

$23,492.49
$321.00
Ethereum:

$1,737.38
$41.80
PRESS RELEASE: NGC Research Director David W. Lange is ANA's Numismatist of the Year
SARASOTA, FLA. (July 5, 2017) — Numismatic Guaranty Corporation® (NGC®) is proud to announce that David W. Lange, NGC Research Director, has been named Numismatist of t
SARASOTA, FLA. (July 5, 2017) — Numismatic Guaranty Corporation® (NGC®) is proud to announce that David W. Lange, NGC Research Director, has been named Numismatist of the Year by the American Numismatic Association (ANA).
The Numismatist of the Year award honors a person from the numismatic community who has shown long-term leadership both to the field and the ANA, a 25,000-member, congressionally chartered organization dedicated to coins and related items. The ANA has bestowed the Numismatist of the Year award—one of its highest honors—annually since 1995. Past recipients represent a "who's who" of numismatics and include NGC Chairman Mark Salzberg, who received the award in 2006.
Lange is one of the hobby's best-known researchers and writers, having authored nine books and hundreds of articles on United States numismatics. An ANA member since 1978, Lange has taught numerous courses at the ANA's annual Summer Seminar at its headquarters in Colorado Springs, Colorado. His many contributions to the ANA were previously recognized in 2009 when he received the association's Lifetime Achievement Award.
Besides his involvement in the ANA, Lange has been an active participant in a number of other hobby organizations. He is a former president of the Pacific Coast Numismatic Society, the California State Numismatic Association and the New Jersey Numismatic Society, with memberships in a host of other hobby groups.
Lange has served as NGC's Research Director since 1994, making him one of the company's longest-serving employees. His contributions to NGC include the development of its VarietyPlus® variety attribution program and catalog, the NGC Photo Proof® service and a plethora of educational articles published on its website, NGCcoin.com
"I am so proud that our own Dave Lange has been honored with this important award," says Mark Salzberg, chairman of NGC. "Over the course of the 23 years that we have worked together I have witnessed first-hand the extent of his knowledge and his commitment to the hobby. Congratulations, Dave!"
I'm truly honored to be recognized by the ANA with such a significant award," says Lange. "When I joined the Association in 1978 as a young adult, it was with some uncertainty as to what it would offer me, but my only regret has been that I was not introduced to it in childhood. My fascination with coins began as soon as I learned to read, and it's been a wonderful journey of discovery. I'm pleased to be able to give back to the hobby as a Summer Seminar instructor for the past 20-plus years and as a columnist for the ANA's journal since 1988."
About Numismatic Guaranty Corporation® (NGC®)
NGC, the world's largest and most respected third-party coin grading service, was founded in 1987. From the beginning, NGC has committed itself to developing an impartial, trusted standard of consistent and accurate grading. To uphold this commitment, NGC's full-time grading professionals are no longer active in the commercial coin marketplace, and are prohibited from buying or selling coins to ensure impartiality. As NGC has grown to become the leader in third-party grading services, we have maintained a steadfast and uncompromising commitment to this standard. Learn more at NGCcoin.com.
About American Numismatic Association (ANA)
The American Numismatic Association is a congressionally chartered, nonprofit educational organization dedicated to encouraging the study and collection of coins and related items. The ANA helps its 25,000 members and the public discover and explore the world of money through its vast array of instructional and outreach programs, as well as its museum, library, publications and conventions. For more information, call 719-632-2646 or visit www.money.org.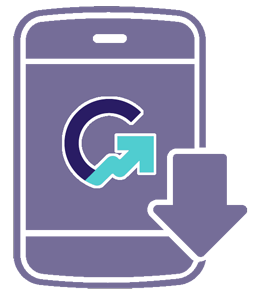 Download the Greysheet app for access to pricing, news, events and your subscriptions.
Visit these great CDN Sponsors
Source: Certified Collectibles Group

The Certified Collectibles Group (CCG) is a set of independent third-party companies (NGC, NCS, PMG, CCG, CCS, ASG & CAG) focused on the expert authentication, grading and conservation of collectibles.
---