Palladium:

$1,802.00
$0.95
Bitcoin:

$21,110.15
$185.07
Ethereum:

$1,194.38
$36.87
PRESS RELEASE: NGC Signs Charlie Duke, Astronaut Who Walked on Moon, to Autograph Labels
SARASOTA, FLA. (June 26, 2017) — Numismatic Guaranty Corporation® (NGC®) has inked a deal for astronaut Charlie Duke to individually autograph NGC certification labels.
SARASOTA, FLA. (June 26, 2017) — Numismatic Guaranty Corporation® (NGC®) has inked a deal for astronaut Charlie Duke to individually autograph NGC certification labels. Duke is one of only 12 people to have walked on the surface of the moon.
As part of the Apollo 16 mission, Duke became the 10th man to walk on the moon in April 1972. Then 36 years old, he became the youngest person ever to have stepped foot on the lunar surface—a record that he still holds. He and fellow NASA astronaut John Young stayed on the surface for a record 71 hours (later eclipsed by the Apollo 17 mission), spent 20 hours and 14 minutes outside the lander, and logged 16.6 miles in their lunar rover.
Three years prior to his own moon walk, Duke served as CAPCOM (Capsule Communicator) in for Apollo 11, the first moon landing. As CAPCOM for Apollo 11, he was the voice at Mission Control in Houston, Texas, during the historic first landing on the moon on July 20, 1969. (His excited voice is heard immediately after Neil Armstrong says: "Houston, Tranquility Base here. The Eagle has landed.")
A month later, Duke was selected as the Backup Lunar Pilot for the harrowing Apollo 13 mission in April 1970, in which an on-board explosion forced the crew to circle the moon without landing. Just days before liftoff, Duke caught rubella and inadvertently exposed the primary and backup crews to the virus.  This caused NASA to ground Ken Mattingly—who had no immunity to the disease—and replace him with Jack Swigert as Command Module Pilot. Swigert became famous for reporting to Mission Control: "Houston, we've had a problem here."
Duke's trip to the moon on Apollo 16 was the second-to-last of the NASA missions that included six moon landings from 1969 to 1972. Only six of the 12 men who walked on the moon are still alive.
Duke, 81, was born Oct. 3, 1935, in Charlotte, N.C. He earned the rank of Eagle Scout and graduated from the US Naval Academy and Massachusetts Institute of Technology. Duke was commissioned in the US Air Force in 1957 and was a test pilot in 1966 when he was selected as a NASA astronaut.
After entering the Air Force Reserve in December 1975, Duke eventually retired as a Brigadier General in 1986.
"The addition of Charlie Duke to our signature program creates an out-of-this-world opportunity for collectors," says Miles Standish, NGC Vice President. "It is an honor and inspiration to be able to work with one of the few men to have ever walked on the surface of the moon."
Duke joins NGC's already-impressive list of label signers, including Rick Harrison, a television personality known for his Las Vegas pawn shop; Kenneth Bressett, the longtime editor of A Guide Book of United States Coins (the "Red Book"); and John M. Mercanti, the 12th Chief Engraver of the US Mint and designer of the American Silver Eagle reverse.
NGC Charlie Duke Authentic Hand-Signed Labels will be available from select retailers later this year. For more information about NGC Authentic Hand-Signed Labels, visit NGCcoin.com/Labels
About Numismatic Guaranty Corporation® (NGC®)
NGC, the world's largest and most respected third-party coin grading service, was founded in 1987. From the beginning, NGC has committed itself to developing an impartial, trusted standard of consistent and accurate grading. To uphold this commitment, NGC's full-time grading professionals are no longer active in the commercial coin marketplace, and are prohibited from buying or selling coins to ensure impartiality. As NGC has grown to become the leader in third-party grading services, we have maintained a steadfast and uncompromising commitment to this standard. Learn more at NGCcoin.com.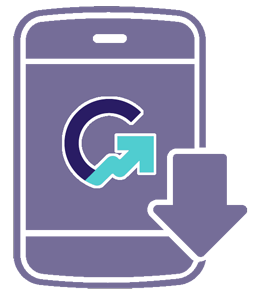 Download the Greysheet app for access to pricing, news, events and your subscriptions.
Visit these great CDN Sponsors
Source: Certified Collectibles Group

The Certified Collectibles Group (CCG) is a set of independent third-party companies (NGC, NCS, PMG, CCG, CCS, ASG & CAG) focused on the expert authentication, grading and conservation of collectibles.
---