Palladium:

$2,182.00
$30.00
Bitcoin:

$23,794.24
$142.37
Ethereum:

$1,877.16
$1.35
QUARTERLY REVIEW: CDN EXPANDS PRICING INTO MORE GRADES
BY JOHN FEIGENBAUM, PUBLISHER & PATRICK IAN PEREZ, EDITOR Fall is finally in the air here on the East Coast of the United States, and the change of season brings al
BY JOHN FEIGENBAUM, PUBLISHER & PATRICK IAN PEREZ, EDITOR
Fall is finally in the air here on the East Coast of the United States, and the change of season brings along renewed focus to coin collecting. An examination of this quarter's review of half dollars through $3 gold Princess by date reveals a largely stable marketplace for these collector coins. The only notable exception to this rule can be seen in later-date Bust half dollars which show some weakness in AU58 and higher. AU58 coins can now be found for around $675 in auction which would appear to be an exceptional value given the popularity and affordability of this series in general. Also of note in this series is that the market has absorbed a significant quantity of 1794 half dollars in lower grades that were part of a special mini-hoard accumulated over the past several decades. Bids on these coins are supported by the trading arm of CAC, with solid bids. In some cases, non-CAC examples are selling well below these levels, which is another spread we encourage readers to take advantage of. The 1794 halves are extremely scarce and the market availability of this group is sure to get absorbed with levels likely to rise thereafter.
VISIT WWW.COINPRICES.COM FOR ALL PRICE INFO
We continue to push our efforts to expand pricing into split grades like XF45, AU53, AU55, AU58, MS61, MS62 for nearly every series we cover. There is no room on these printed pages for all of the data columns but prices are available online at www.coinprices.com. Subscribers have access to all of this data and much more online and via our new smartphone app.
CDN APP READY FOR DOWNLOAD—YOUR SUBSCRIPTION GETS EVEN BETTER! 
Speaking of our app, we are excited to announce the release of the version 1.0 for both Android and Apple devices. This free app features live precious metals spot prices, access to CDN's Collectors Price Guide values for United States coins, and extensive auction prices realized with links to lot pages on the respective auction house website. For collectors who wish to track their portfolio, individual coins can be added to a Favorites category for quick lookup. In addition to the above, CDN subscribers can login and access wholesale Greysheet and Bluesheet pricing according to their level of membership. This wholesale pricing is augmented by historical CDN pricing which is not available anywhere else. The app can be downloaded here:
Google Play (Android): https://play.google.com/store/apps/details?id=com.greysheet.cdnpricing&pli=1
iTunes (Apple): https://itunes.apple.com/us/app/cdn-coin-currency-pricing/id1292814674?ls=1&mt=8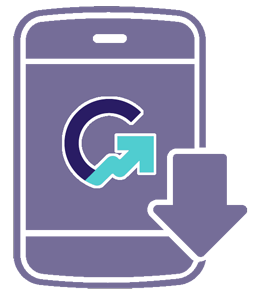 Download the Greysheet app for access to pricing, news, events and your subscriptions.
Subscribe Now.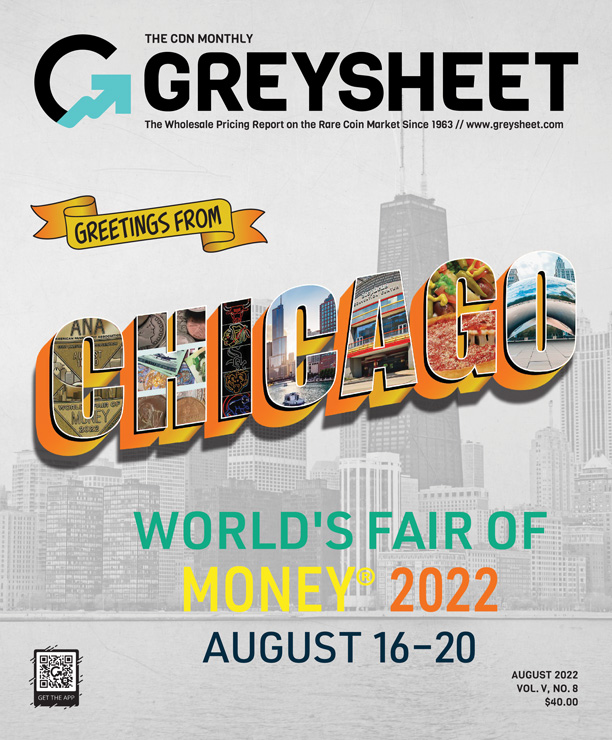 Subscribe to Monthly Greysheet for the industry's most respected pricing and to read more articles just like this.
Visit these great CDN Sponsors
---